Part shabby-chic, part design perfection, this rural home is named after an old Chestnut tree that stands in full glory amidst the field it sits upon.
Located in the Czech Republic, this home is an efficient European design, built from untreated wood to maintain the landscapes natural appeal.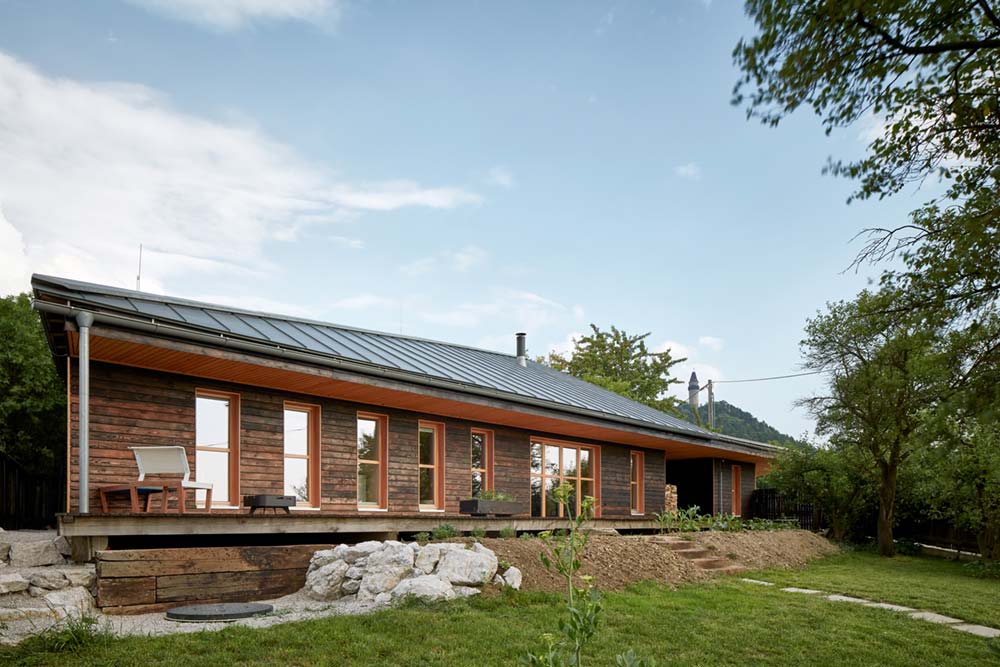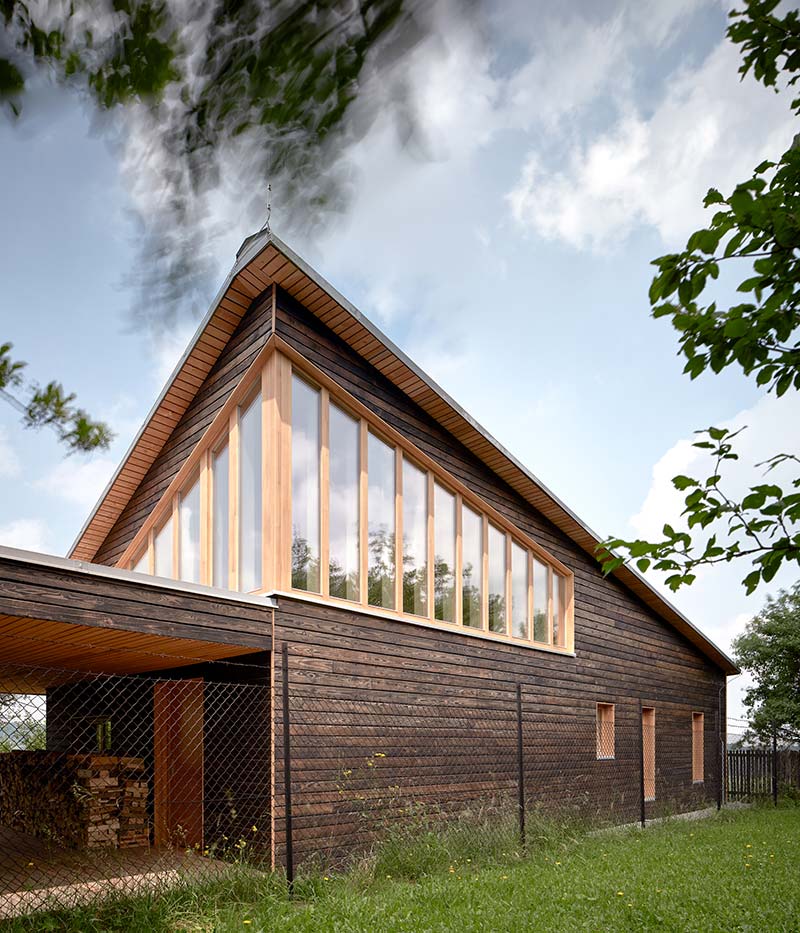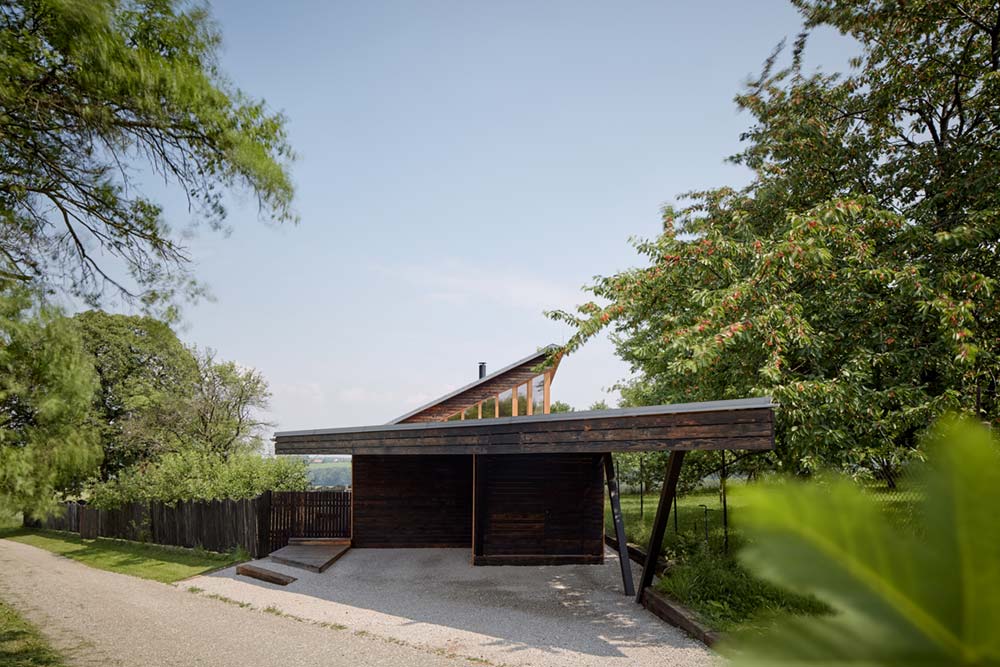 The interior boasts of simplistic charm, with a timber framed loft running overhead above the kitchen and polished concrete underfoot, surrounded by a variety of wall materials – including chipboard and jip rock, which has been left to its own natural devices.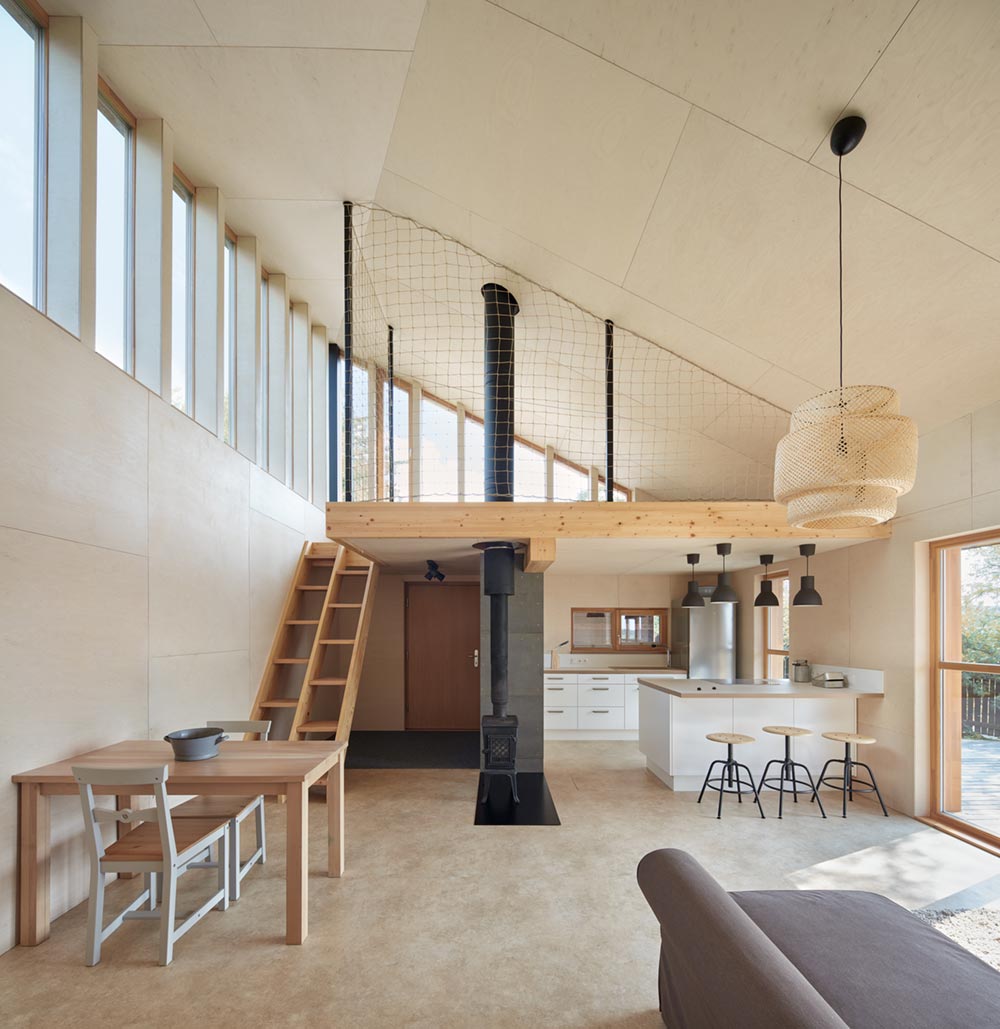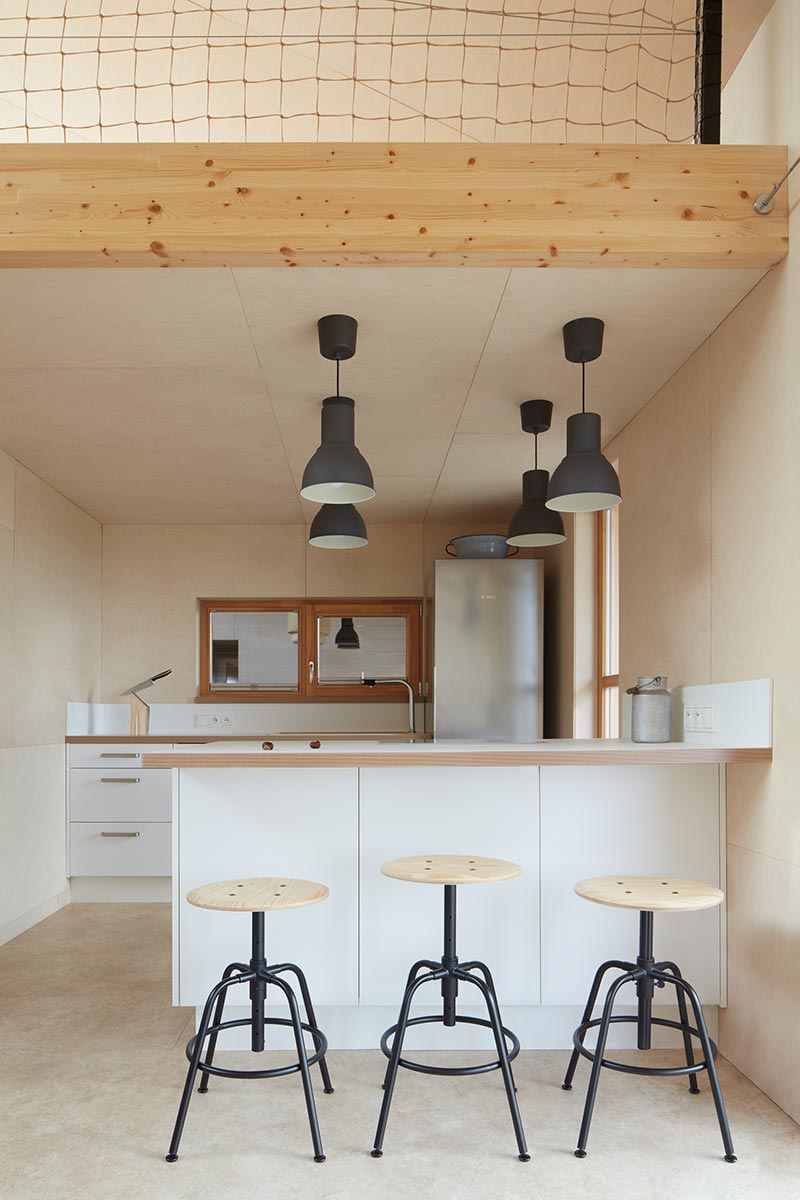 A cast iron stove sits between the dining area and kitchen, with the chimney extending onto the second floor – creating a strong focal point behind the rope upper floor partition where a guest sleeping nook sits.
There is also an open concept porch that runs the length of the home, offering an added living area from which to enjoy a bonfire or take in the rolling hills beyond.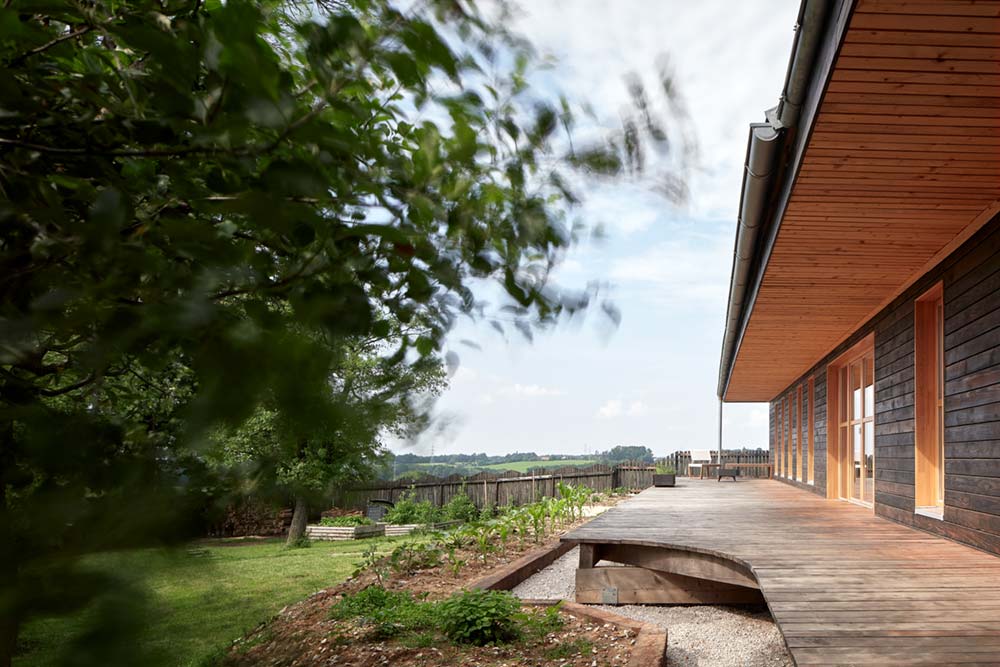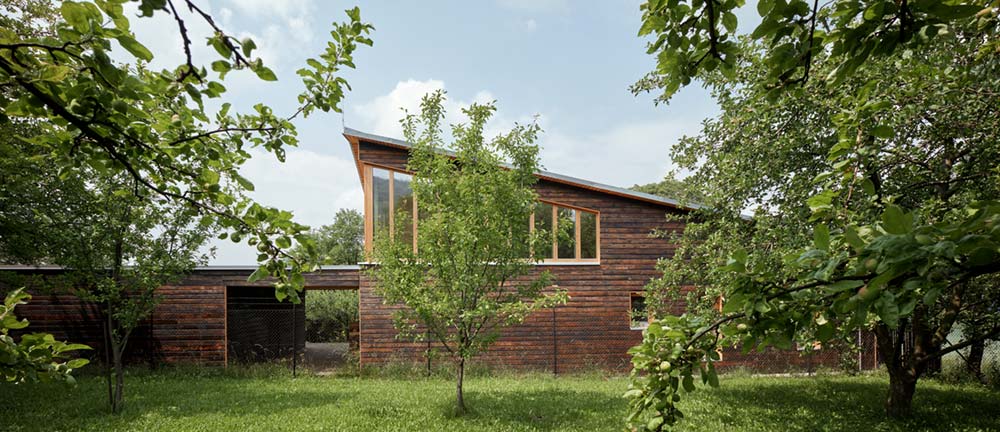 Simple furnishings in muted tones stage the home, while a variety of lighting fixtures create an added dynamic to this modern rural house – paying homage to the ever-present Chestnut tree.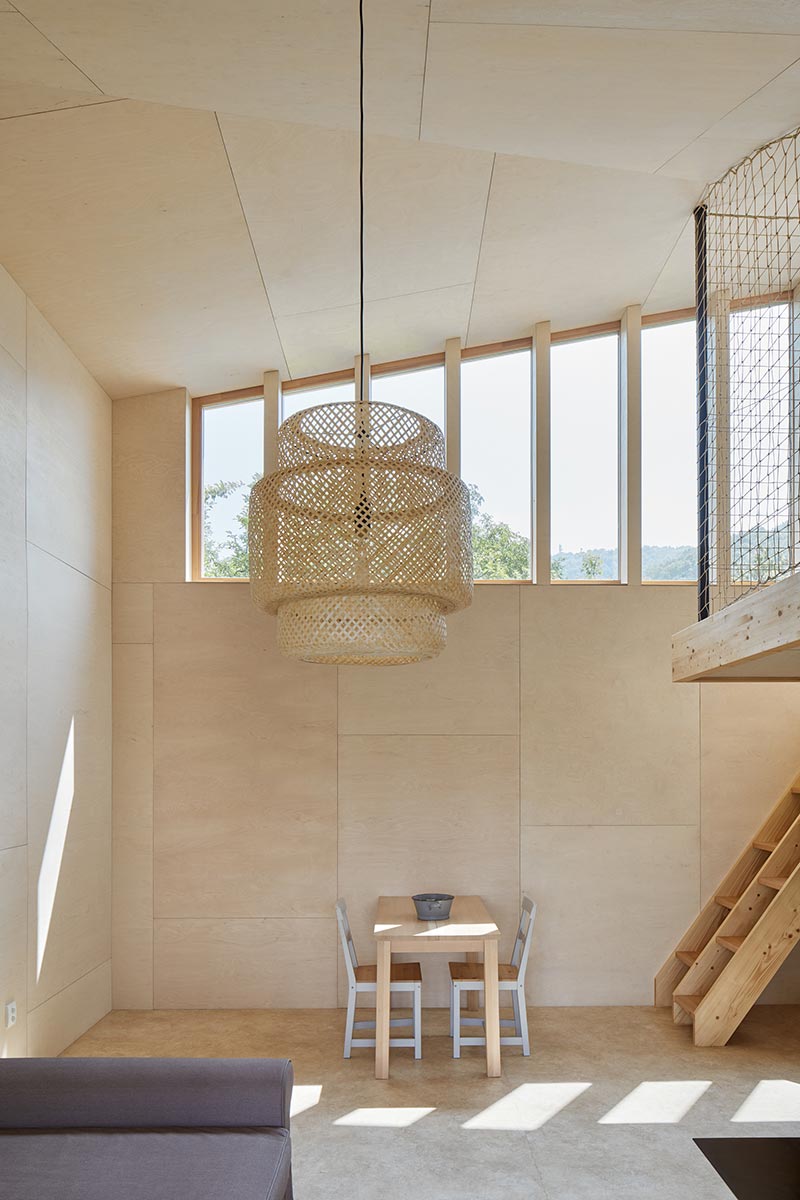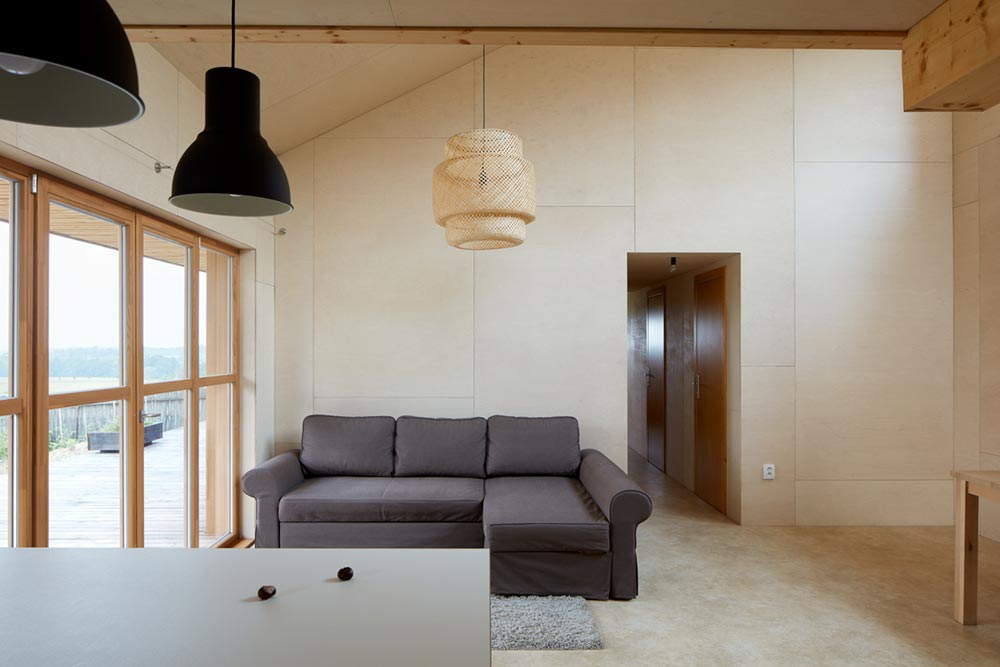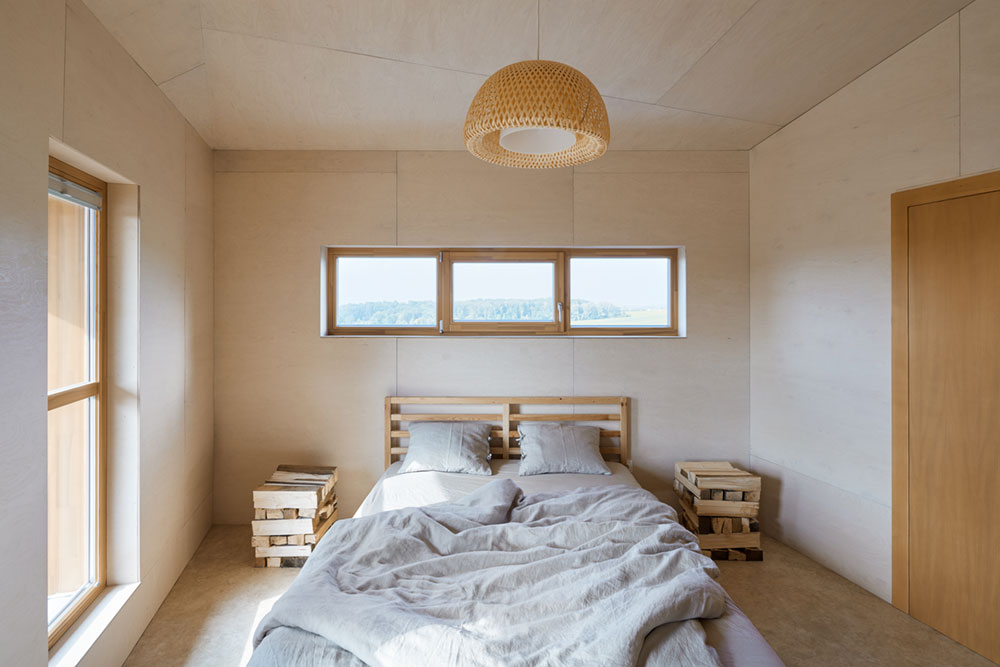 Architects: Ing. arch. Tomáš Jalu?vka, Ing. arch. Lenka Jalu?vková
Photography: BoysPlayNice