This modern country home may very well be as cool as a house can get. Located in Toronto, Canada, and melding beautifully with the land, both inside and out.
Set in stone – literally, the monolithic exterior of this house is as regal as the interior, offering a massive green space outdoors amidst perfectly manicured grass, while the endless reams of translucent glass windows creates a modern appeal, providing the interior of the home with ample natural light and views throughout.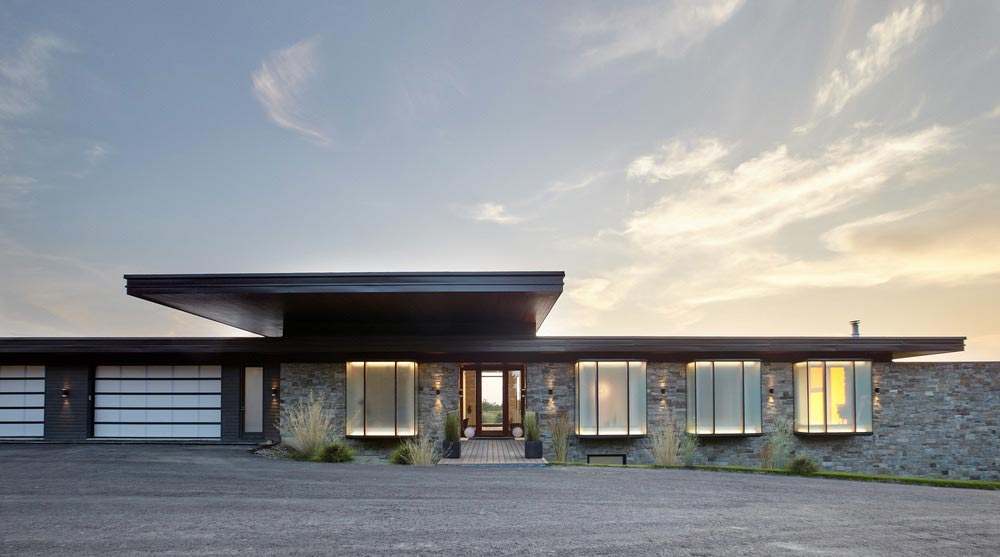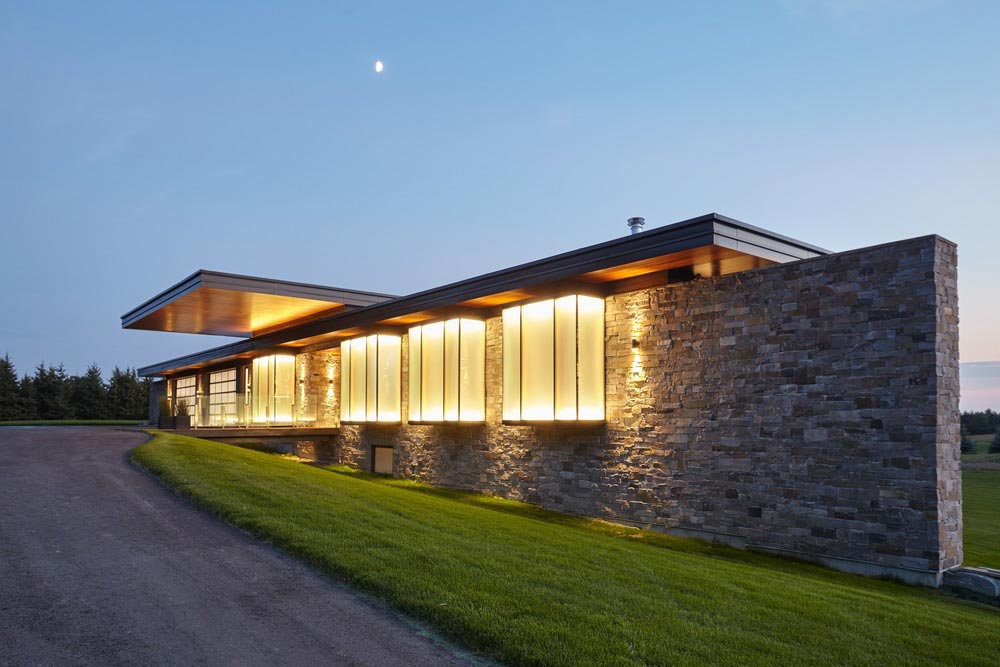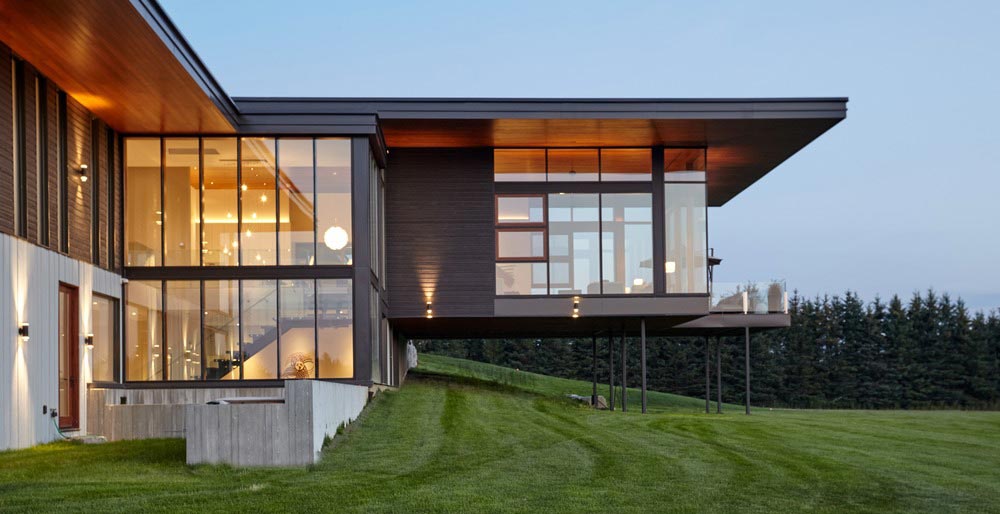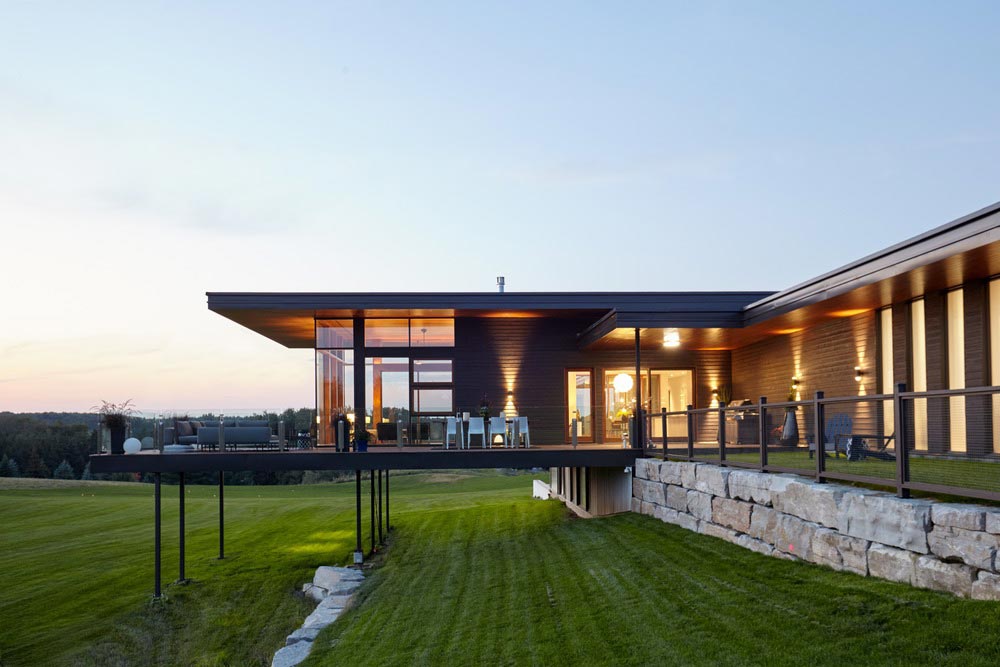 Expertly designed by Trevor McIvor Architect Inc, and sitting on 5000 square feet, Stouffville Residence beautifully combines wood, polished concrete, a floating staircase and open concept living, while the outdoor patio allows you to feast your eyes on the tree-lined, grass-laced, country mile vista.
Spacious without that empty echo feel often synonymous with 'modern', each space seems to have character built right in. Whether relaxing by the fireplace or enjoying a soak in the tub, Stouffville Residence is as relaxing as it is awe-inspiring – and there's plenty of room for the standing ovation it deserves.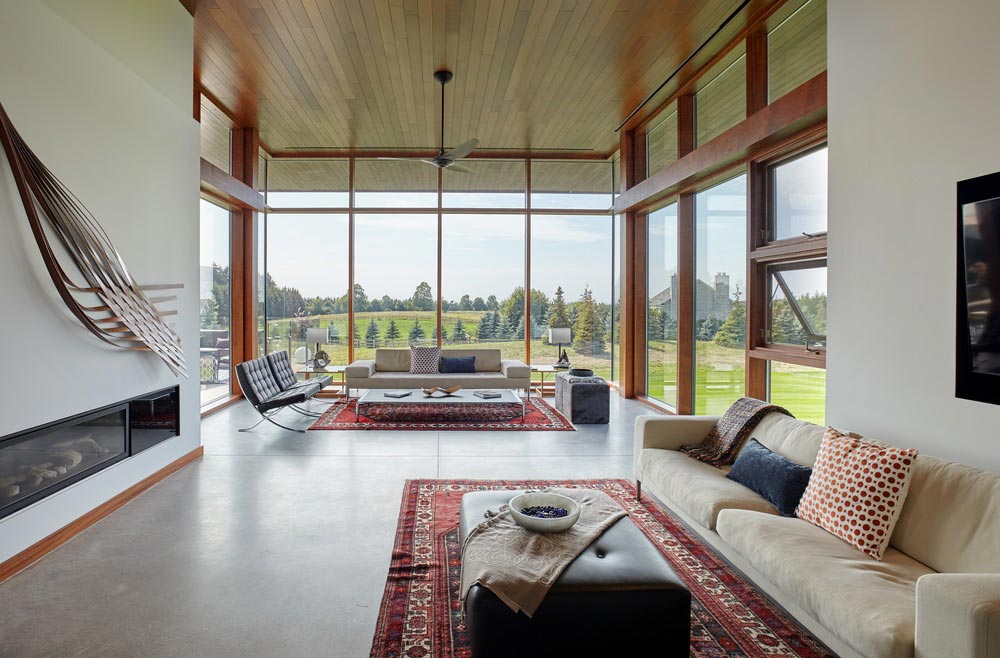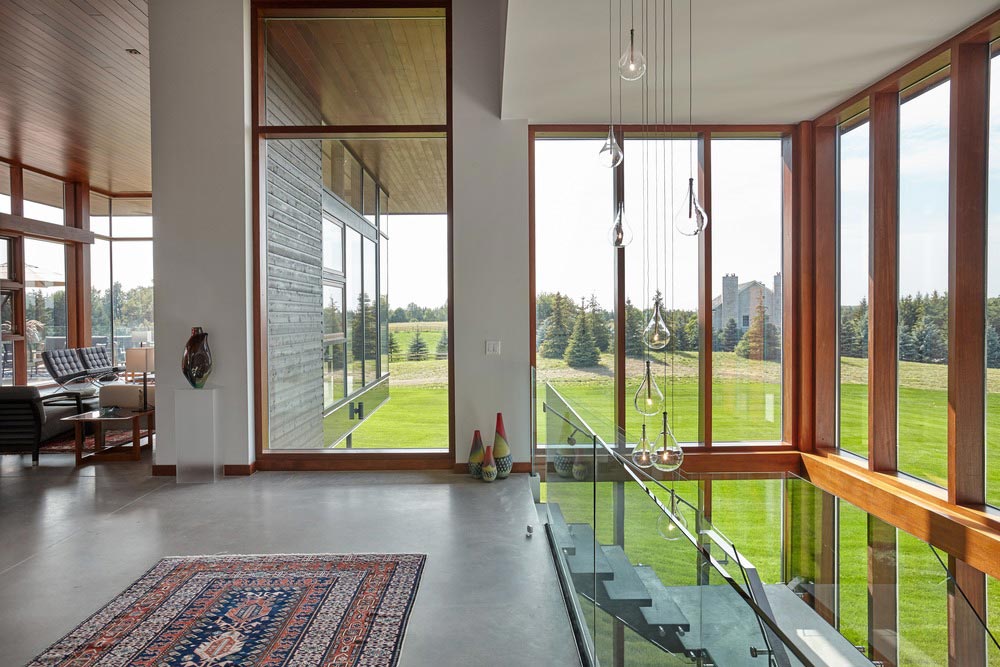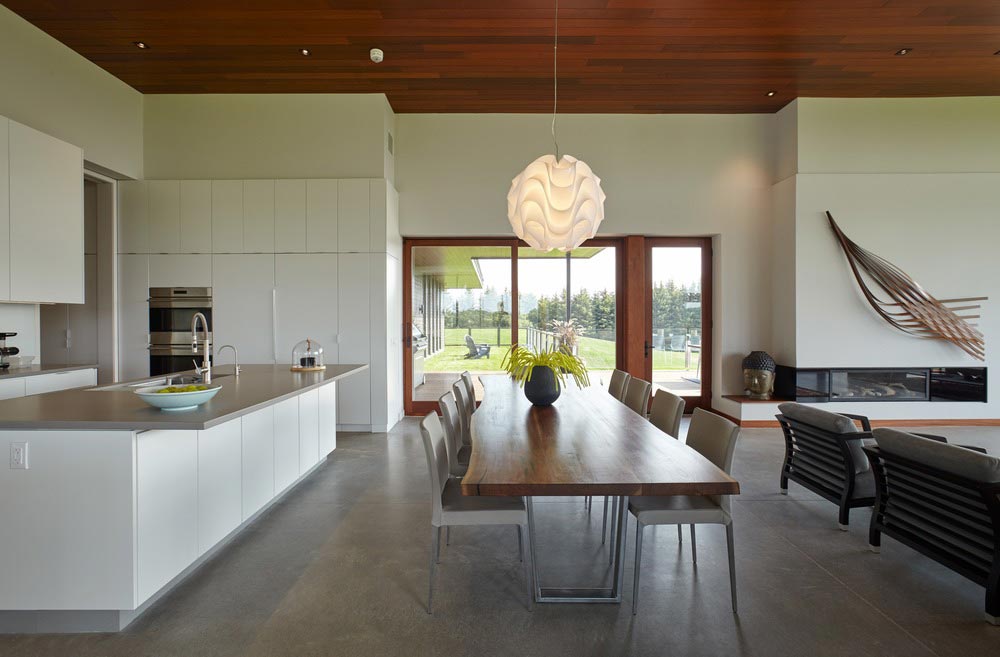 Architects: Trevor McIvor Architect Inc
Photography: Maciek Linowski