If you are the type of nature enthusiast who has an appreciation for fire pits and sweeping mountain range views; Owl Creek is the home for you.
This spacious mountain home was built to bring family, friends and nature all closer together, unifying earth and human in a common space that lends respect to both. Overlooking the Snowmass Mountains, this Colorado hideaway was actually designed for two separate families, along with offset lodging areas for guests as needed.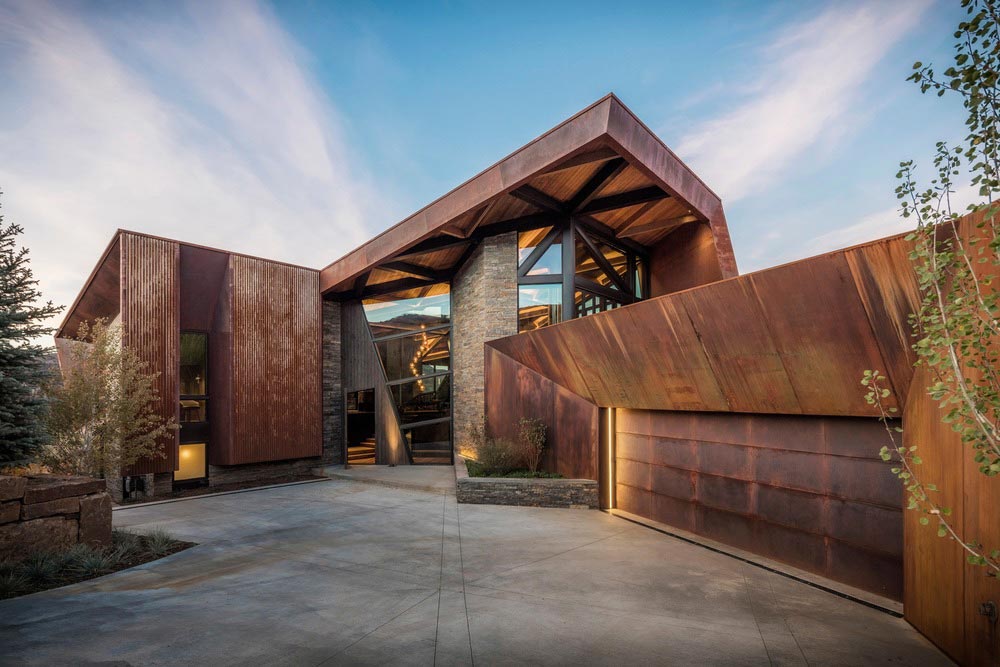 Amidst that, you can choose your shape of fireplace you wish to warm yourself alongside; whether choosing the indoor rectangular rendition, or the outdoor triangle treat – neither one forgoes the view. Outside, you will also find a hot tub fashioned after such right angles, turning traditional into a work of art, while allowing you to take in the mountain 'scape.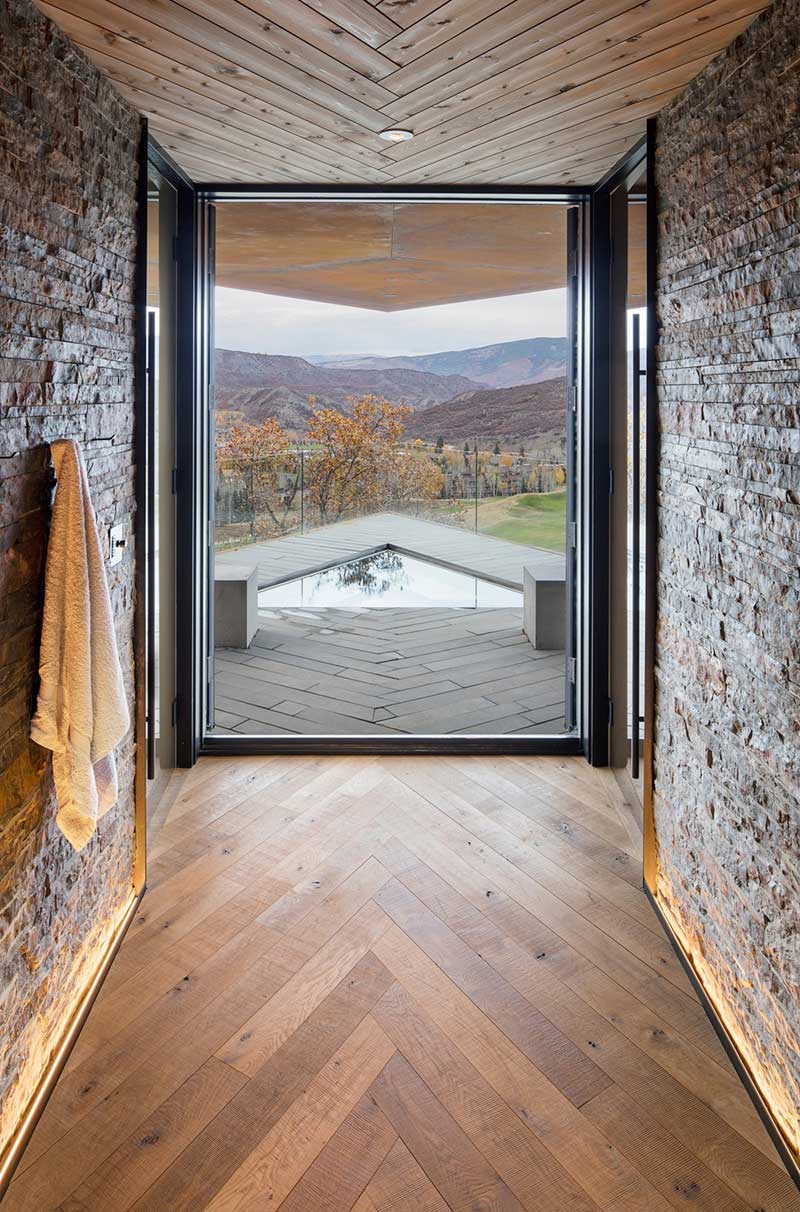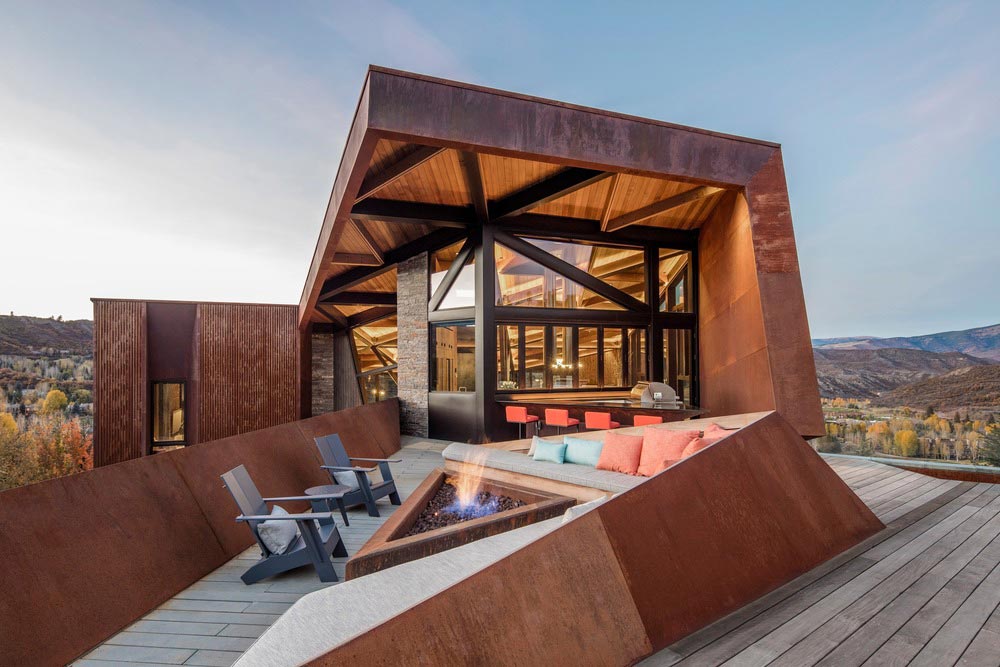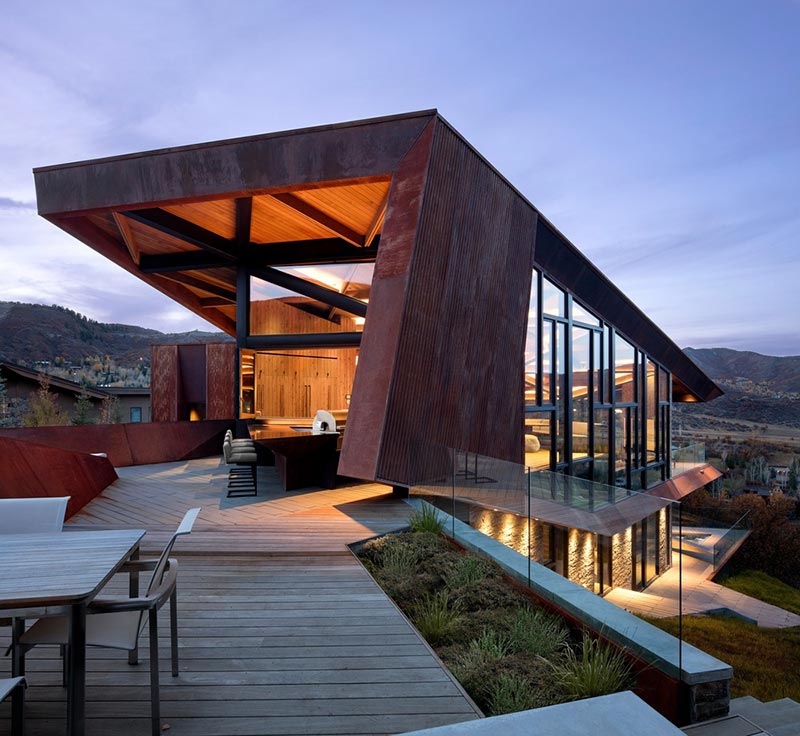 Created by Skylab and constructed by Ridge Runner Construction Co. INC, Owl Creek spreads its wings over 4200 square feet, all without being an obtuse view inhibitor, but rather adding to the view indoors with many natural elements such as: wood flooring, timber ceilings, rock quarry walls and floor to ceiling windows for days.
Looking to make some friends? "Woooo" knows, Owl Creek just may be the homestead looking to take in new pals to set up in their lodging areas.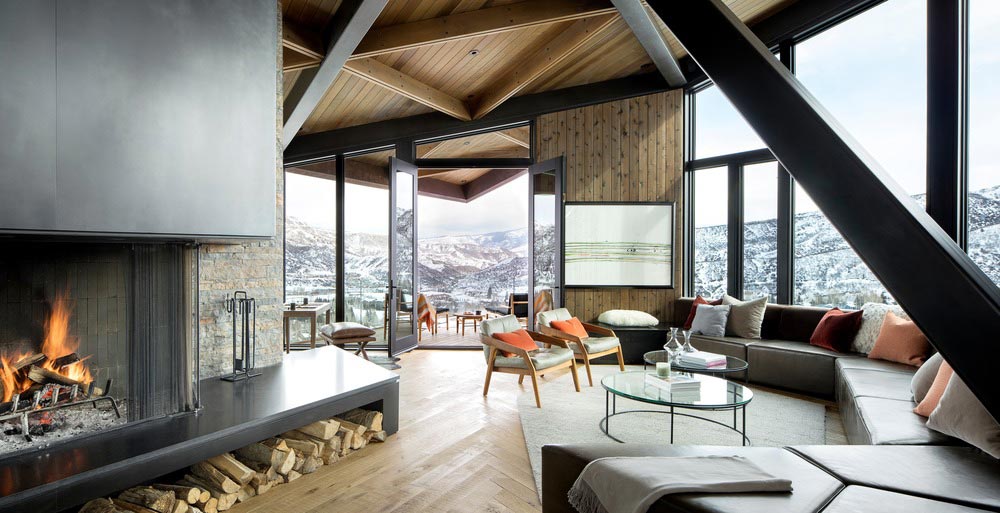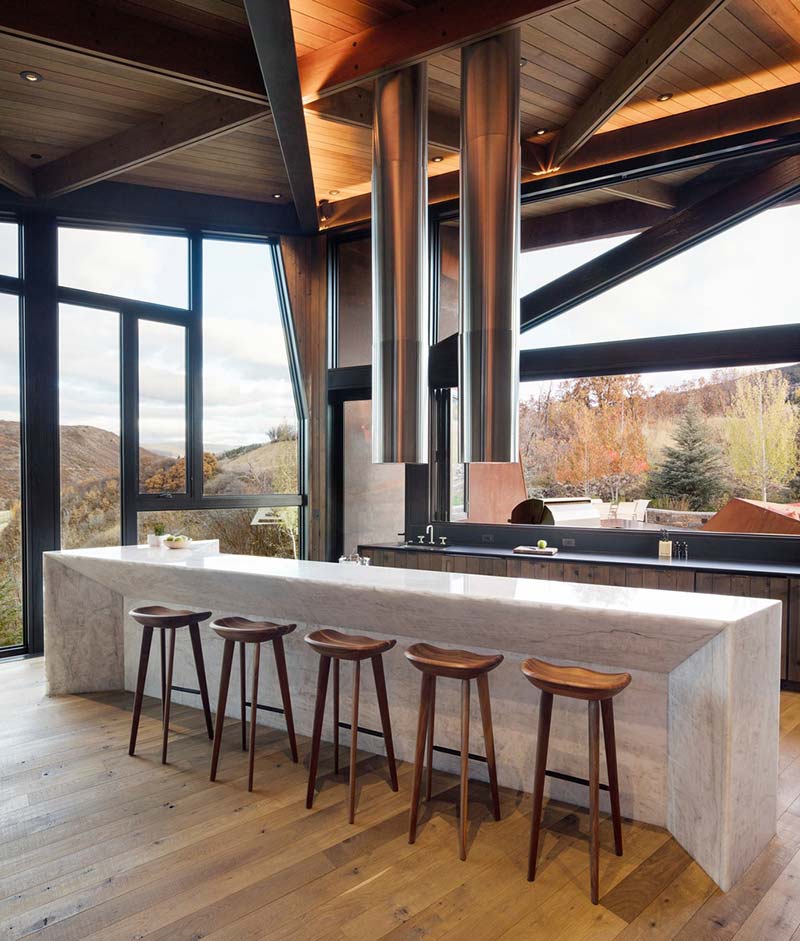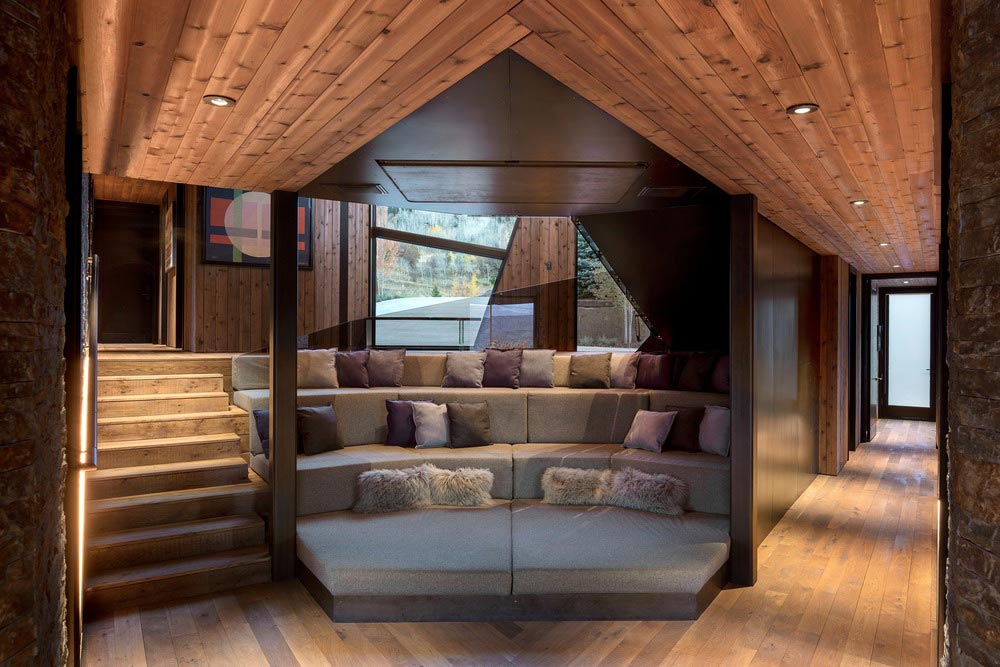 Architects: Skylab
Photography: Jeremy Bittermann, Robert Reck, and Stephen Miller