Set in the foothills of Montreal, within the southern border of Quebec along the Mauricie bucolic valley, sits Vallée du Parc Residence. Originally inspired by a reinterpretation of the work of American architect Frank Lloyd Wright, this country house is a conglomeration of terraces, angular walls, and geometrical styling found throughout each space – both inside and out.
Laid out amidst the land where the mythical TV series – Les filles de Caleb circa 1990, was filmed, this area already offered nostalgic roots long before erecting its roof. Fueled by sweeping valleys and rolling hills, the views from the ample floor-to-ceiling windows that surround this home are nothing short of stunning.
Offering 6-bedrooms, 2-family rooms, 4-bathrooms and 3-garages, this home is large in spirit and in size, lacking nothing for space while still keeping each respective area cozy amidst the modern nuances.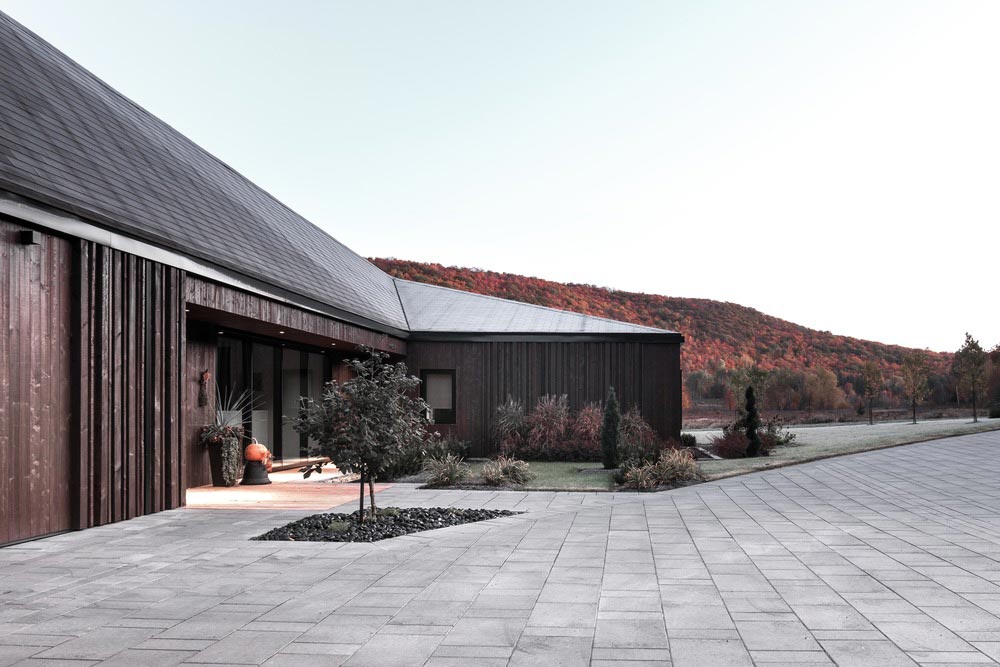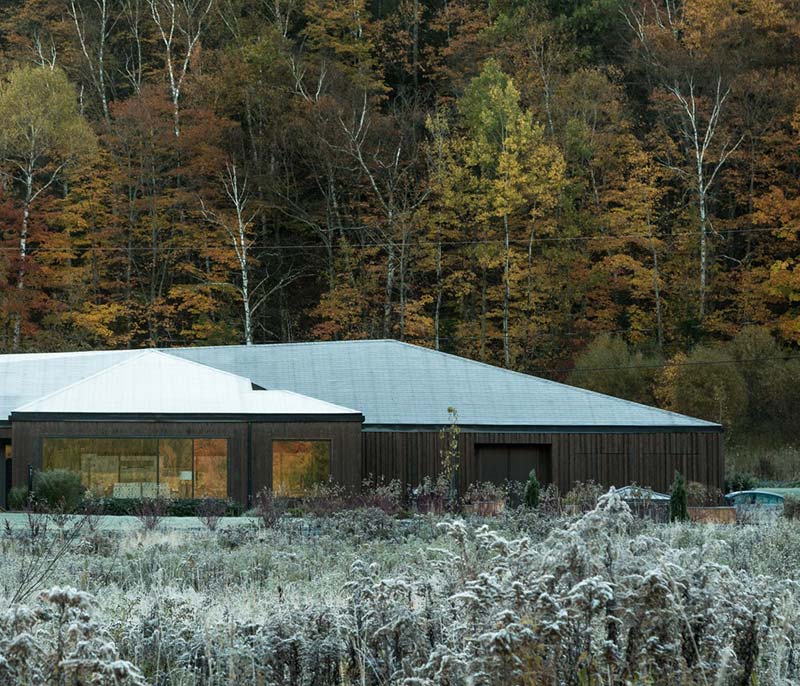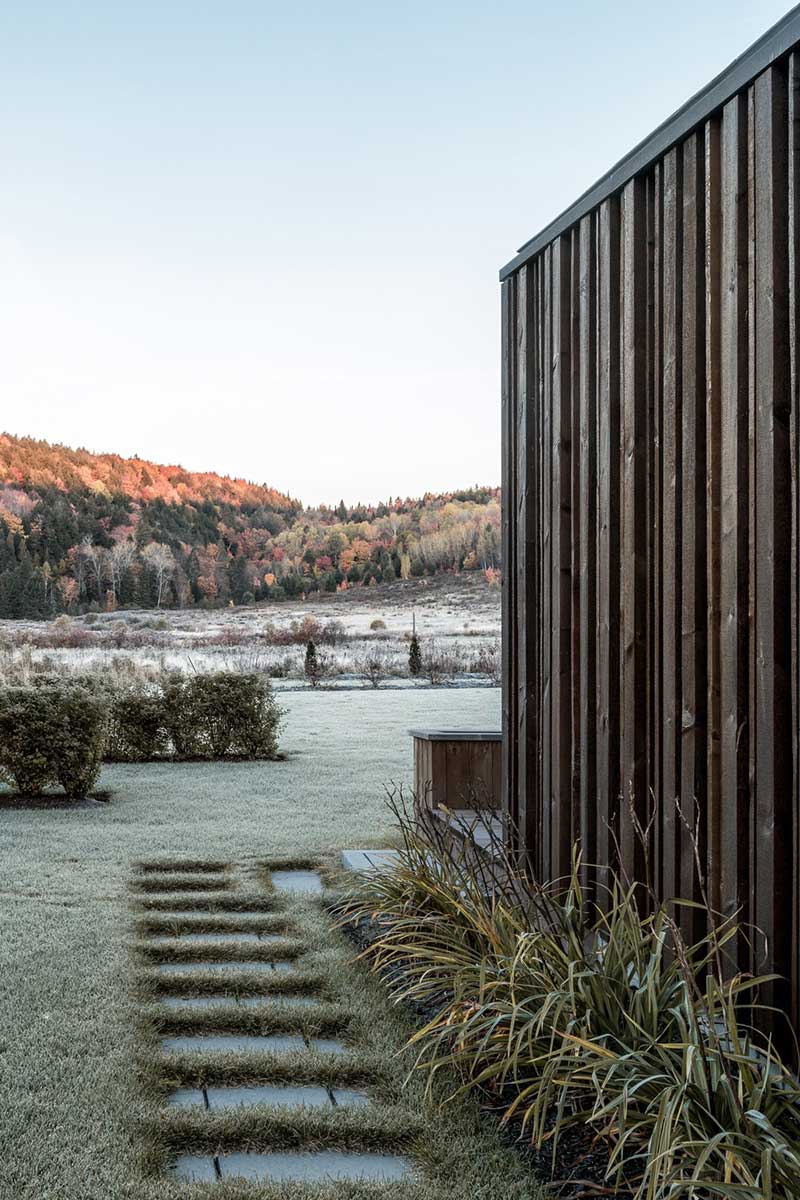 With an aim to keep each stunning view unobstructed, the roof was constructed without overhangs, while the layout of the home was designed around twists and turns to keep the lines of the outdoor visage fluid.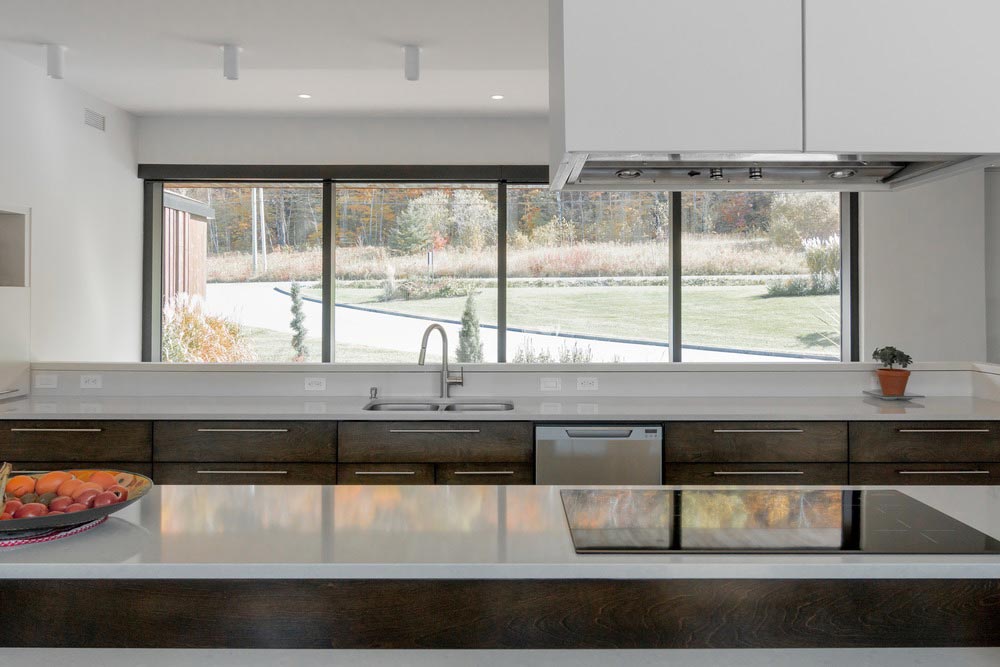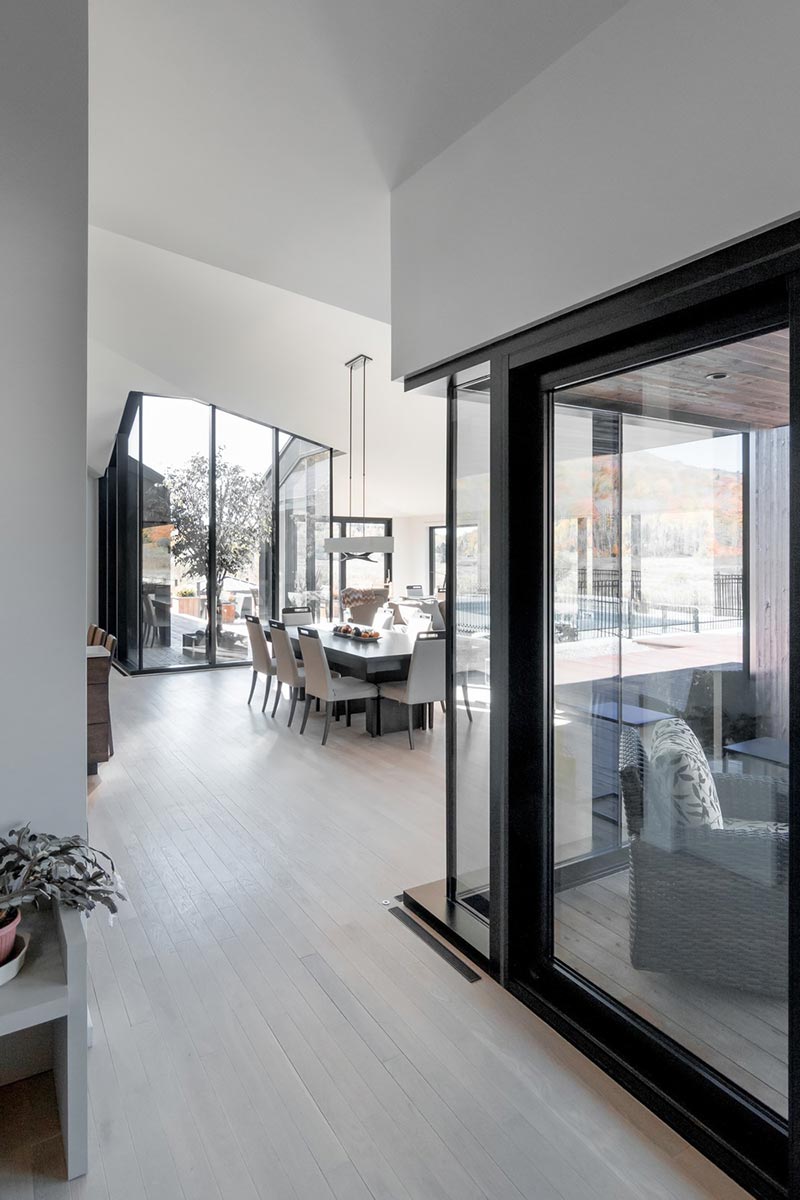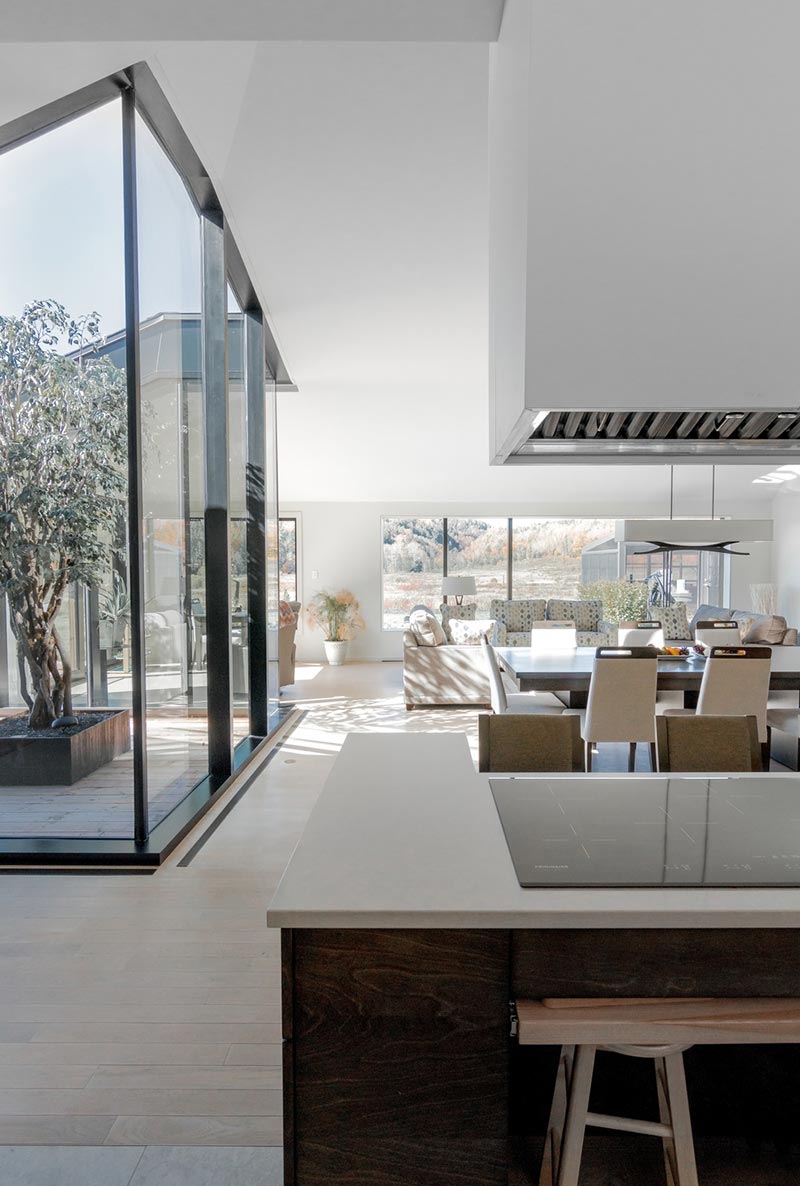 As such, each terrace provides an appeal all its own, looking on to the exterior walls wrapped in rough dark wood, creating a dramatic appeal without overshadowing the simplicity of the nature it overlooks – making this beautiful country house the perfect combination of futuristic style and timeless grace.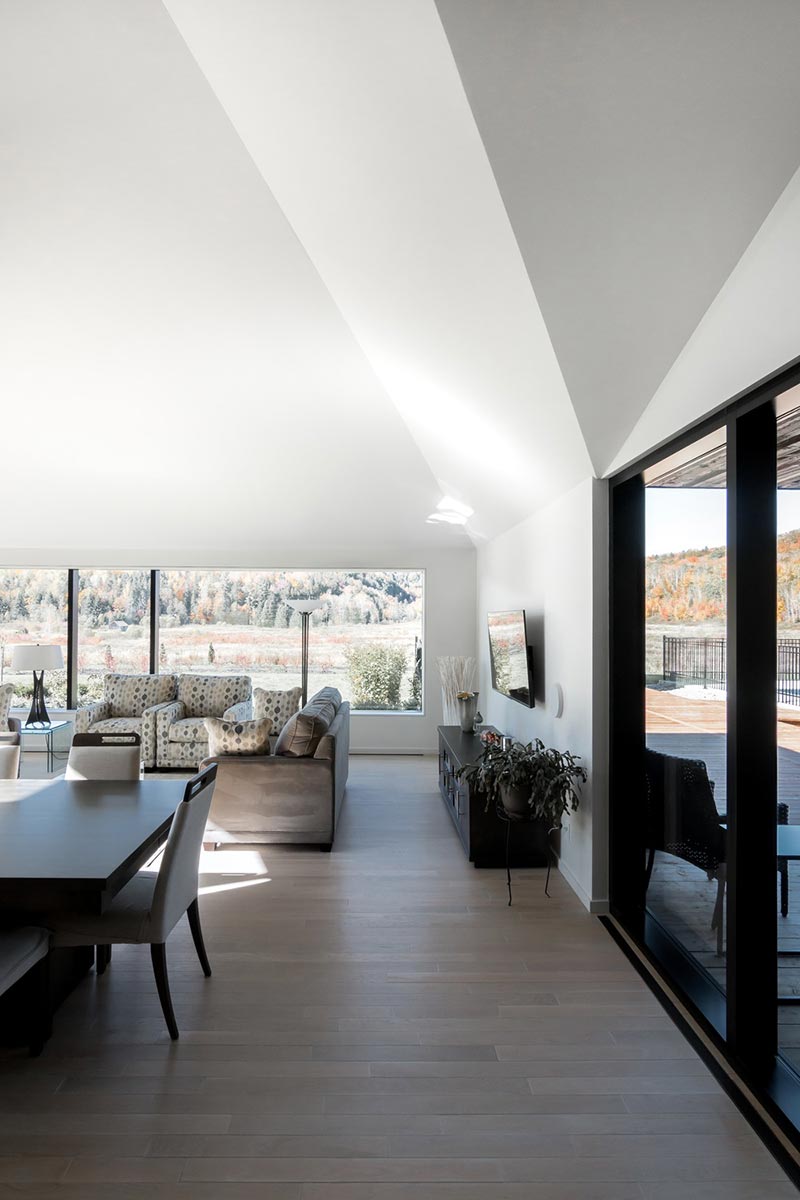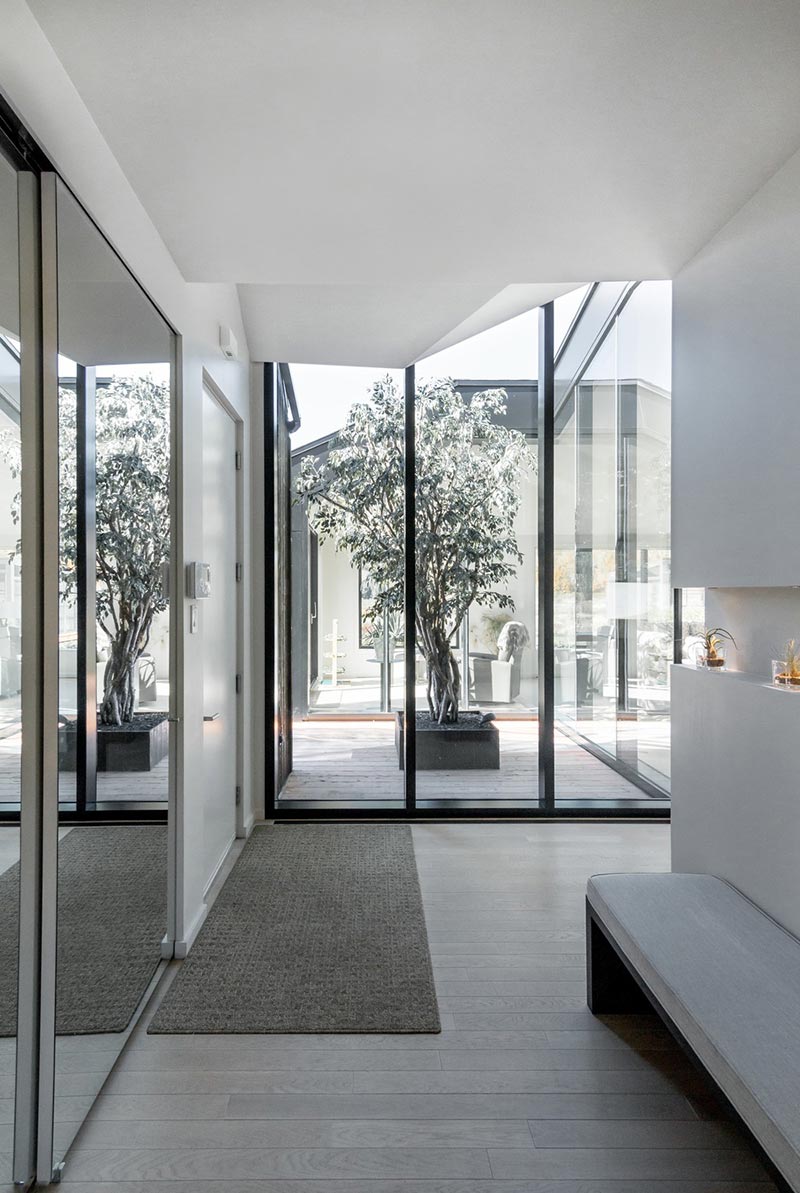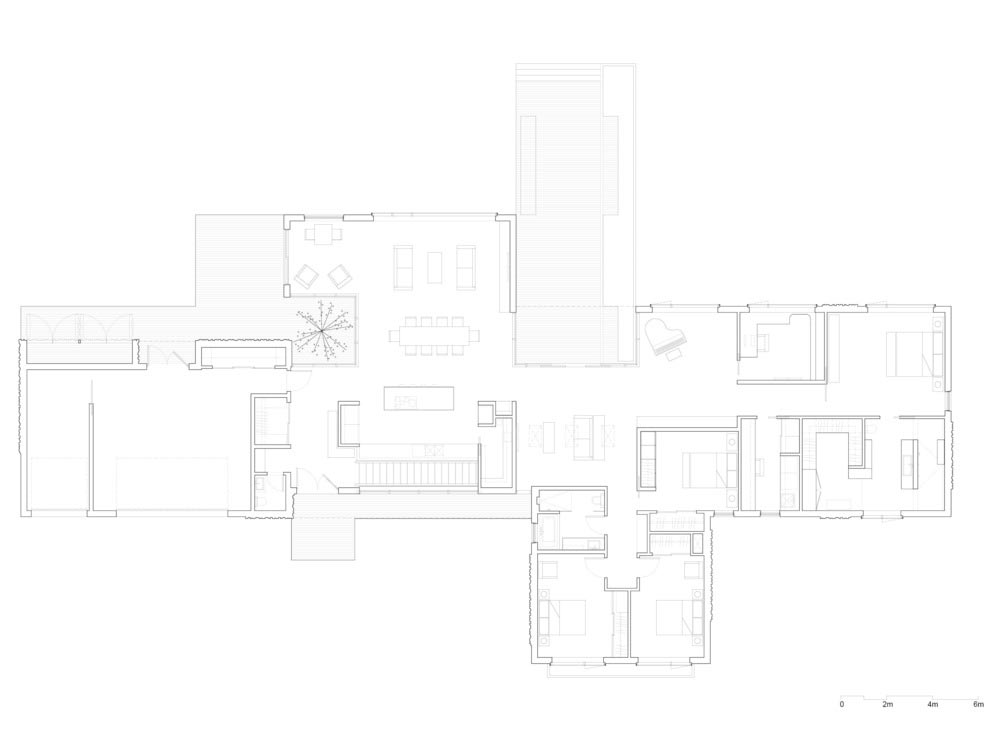 Architects: Chevalier Morales Architectes
Photography: Chevalier Morales Architectes