Welcome to the cool collective styling of Brooks House; an inner city Melbourne home appearing like a modern retreat amidst its locale. Originally crafted as a workers cottage, the revamp of this home leaves no "strenuous" marks from its previous life, but rather stretches out its arms in corner-to-corner comfort.
Designed for a family of four, the pool is a feature that calls out to children and adults alike. Very much a focal point of the backyard, this elongated raised swimming area is fitted with local bedrock, offering both visual tranquility as well as a place to cool off during a hot Australian summer day.
With the family's appreciation for outdoor space, the home is centered around the backyard, where the dining and living spaces open up onto the grounds, and the upper floor walls curve to overlook this common area.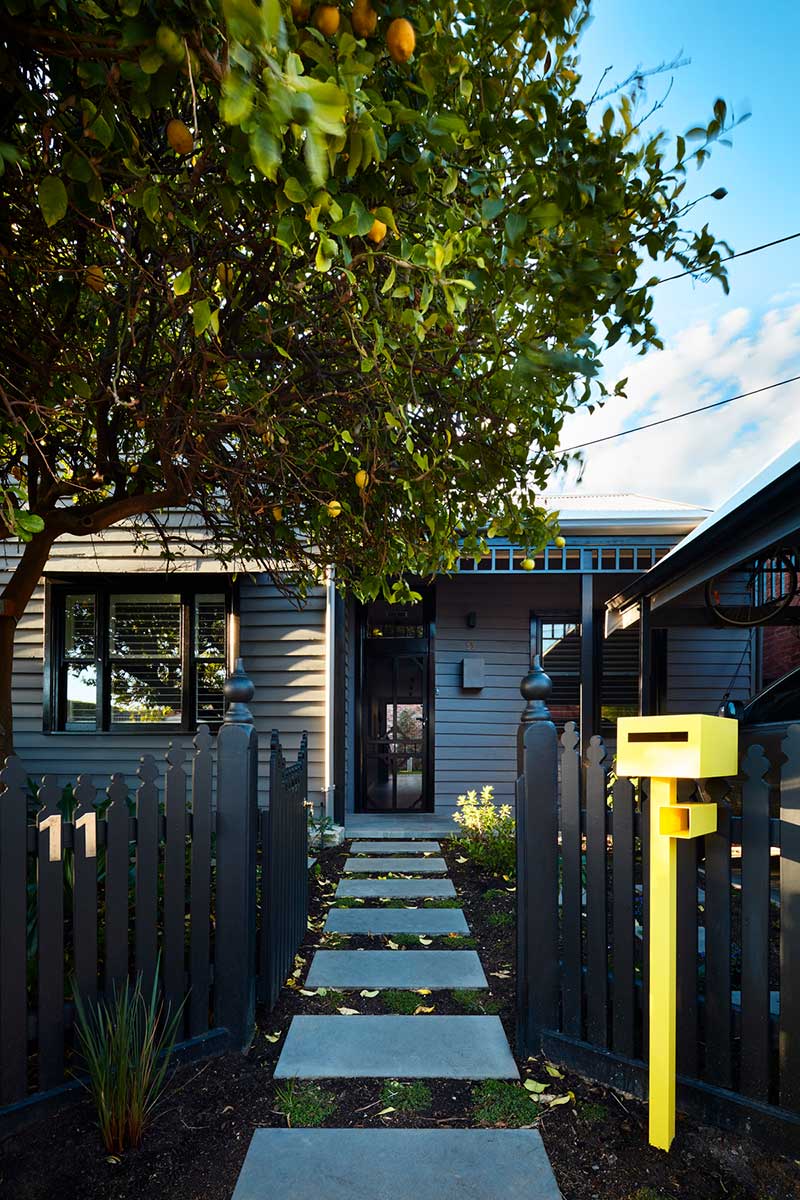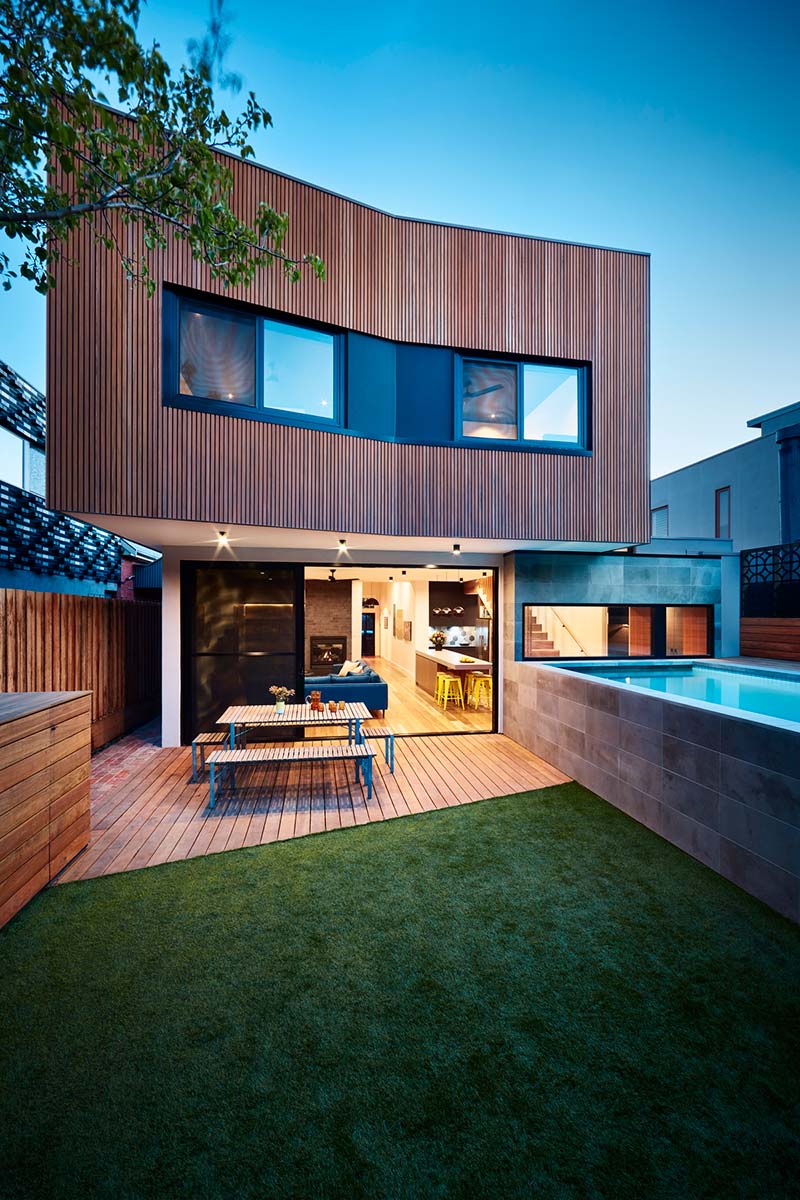 Offering a bright blue sectional set upon rich wood flooring in the living room, offset by grey cabinetry and a larger-than-life island in the kitchen, a splash of bright yellow can be found courtesy of the stool seating, along with monochromatic hexagonal backsplash – making the main living area come to life seamlessly.
This hexagonal backsplash is also carried into the bathroom, as is the rich wood seen both there, as well as in the bedrooms built-in headboard.
Stunning in its simplicity, this modern family home is worth tipping your hat to in an approving nod.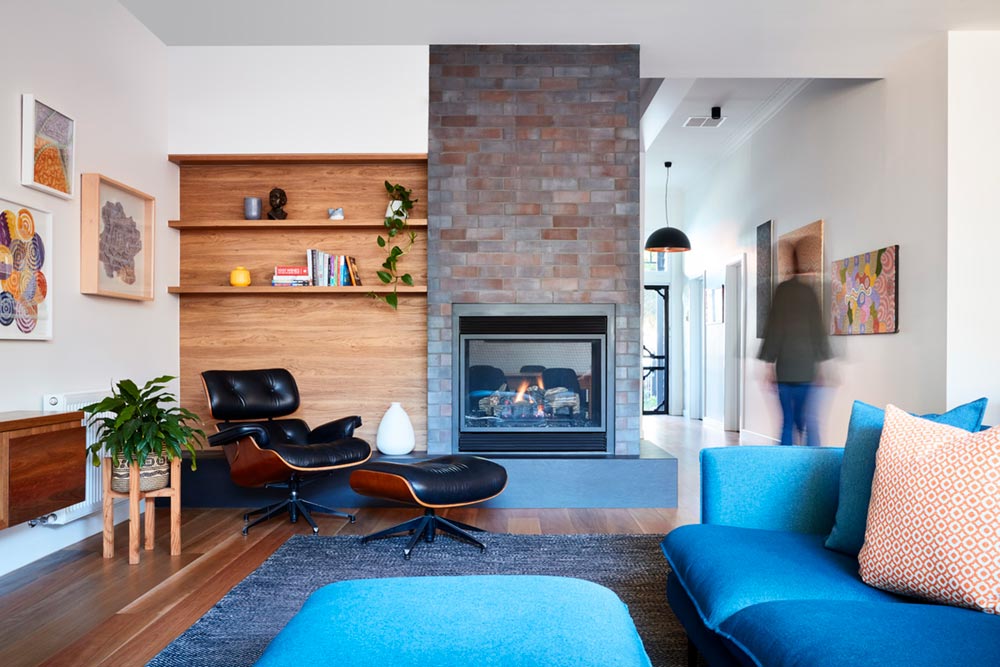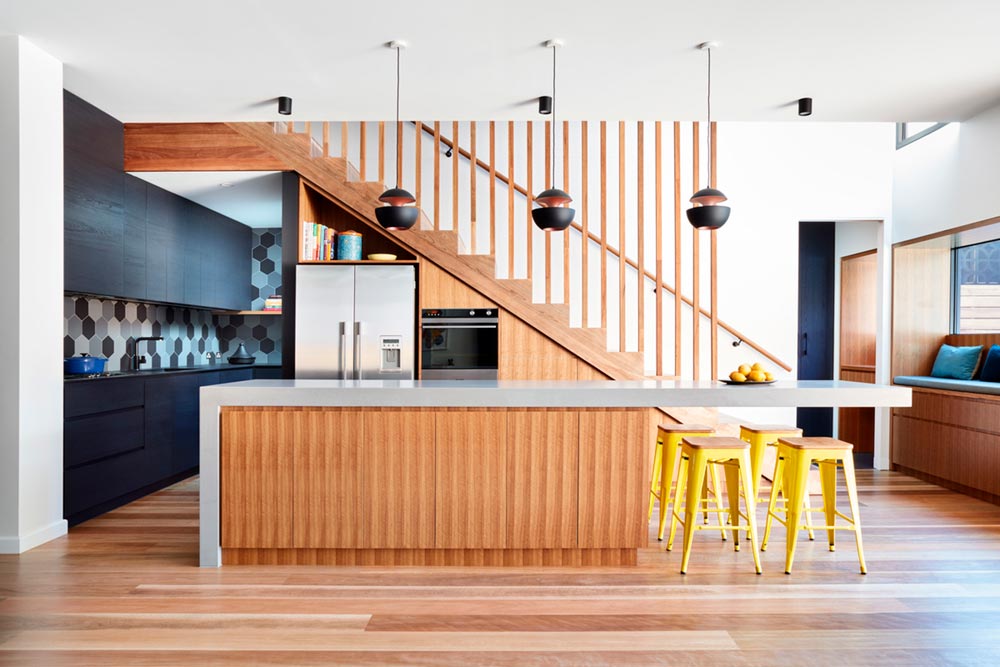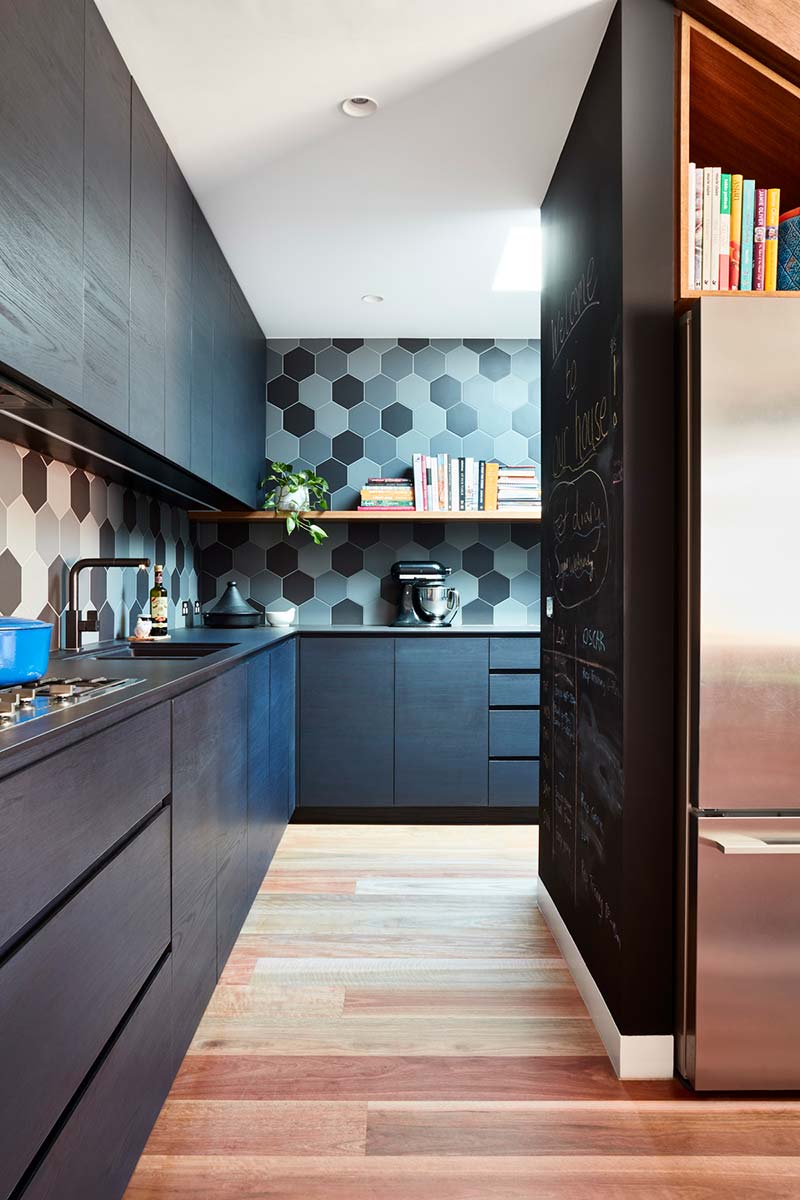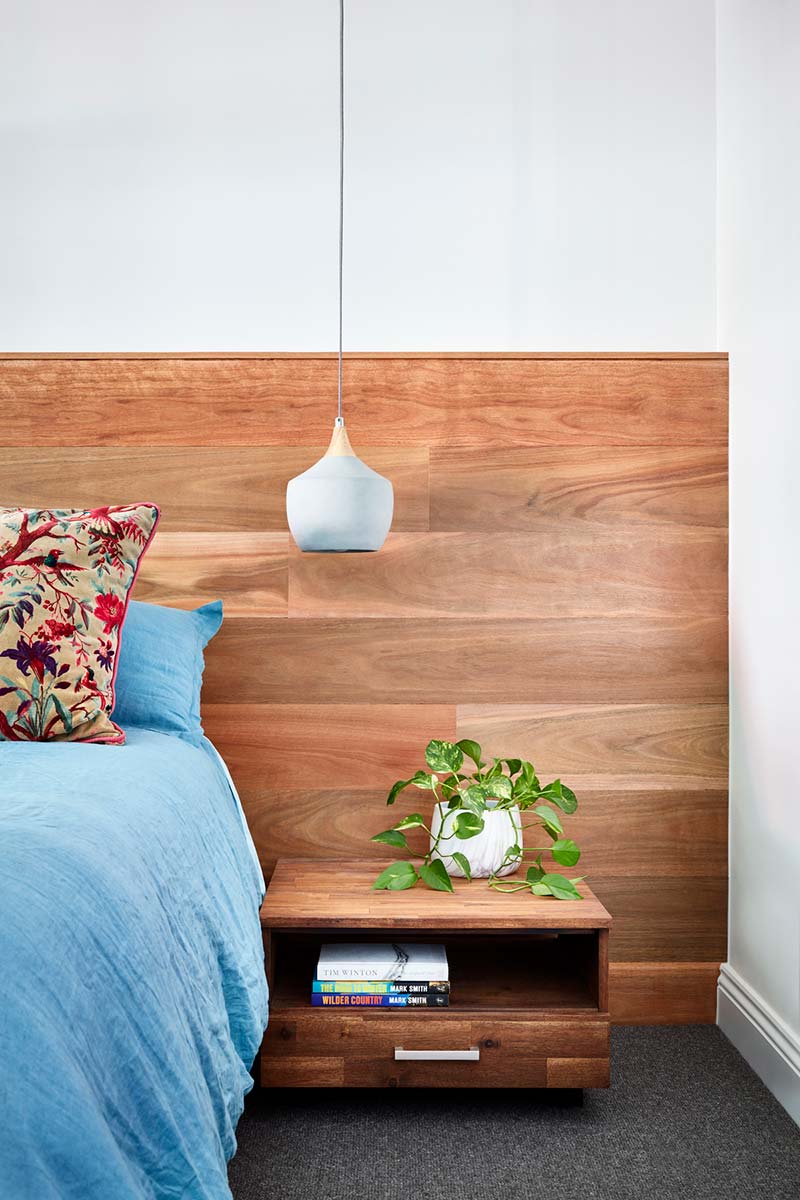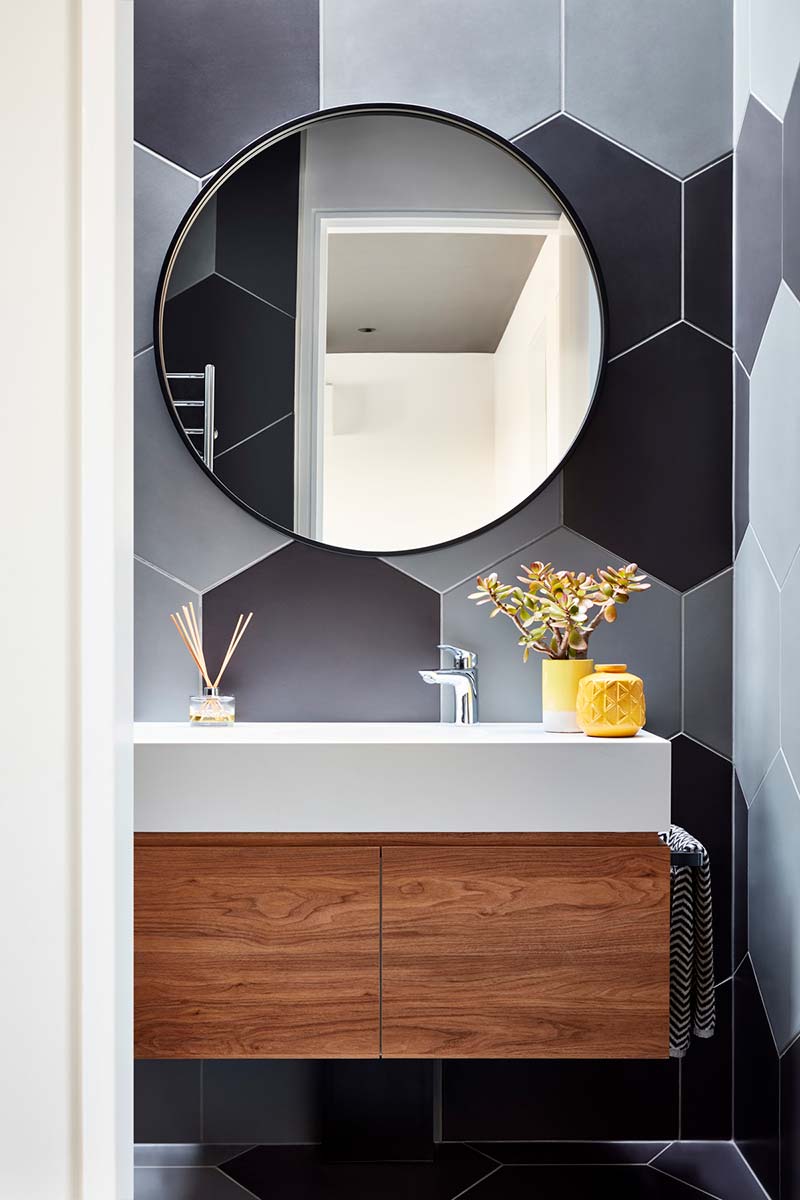 Architects: Bryant Alsop
Photography: Rhiannon Slatter