From the front, Unbricked House appears like a traditional Victorian-style family home, but step inside and prepare to be wowed.
Aiming to retain the overall structure of the home, the goal was to enhance natural lighting and deliver a more fluid interior to roam about, which is now flooded with this very such flow.
Bathed in the softest shade of smoky blue found throughout the home – such as the bathroom sink base and the mudrooms exterior wall, as well as the kitchen cabinets and island base that feel kissed by a Care Bears cloud, while the wicker accent lighting and stools anchor the space with a breezy beach-like appeal.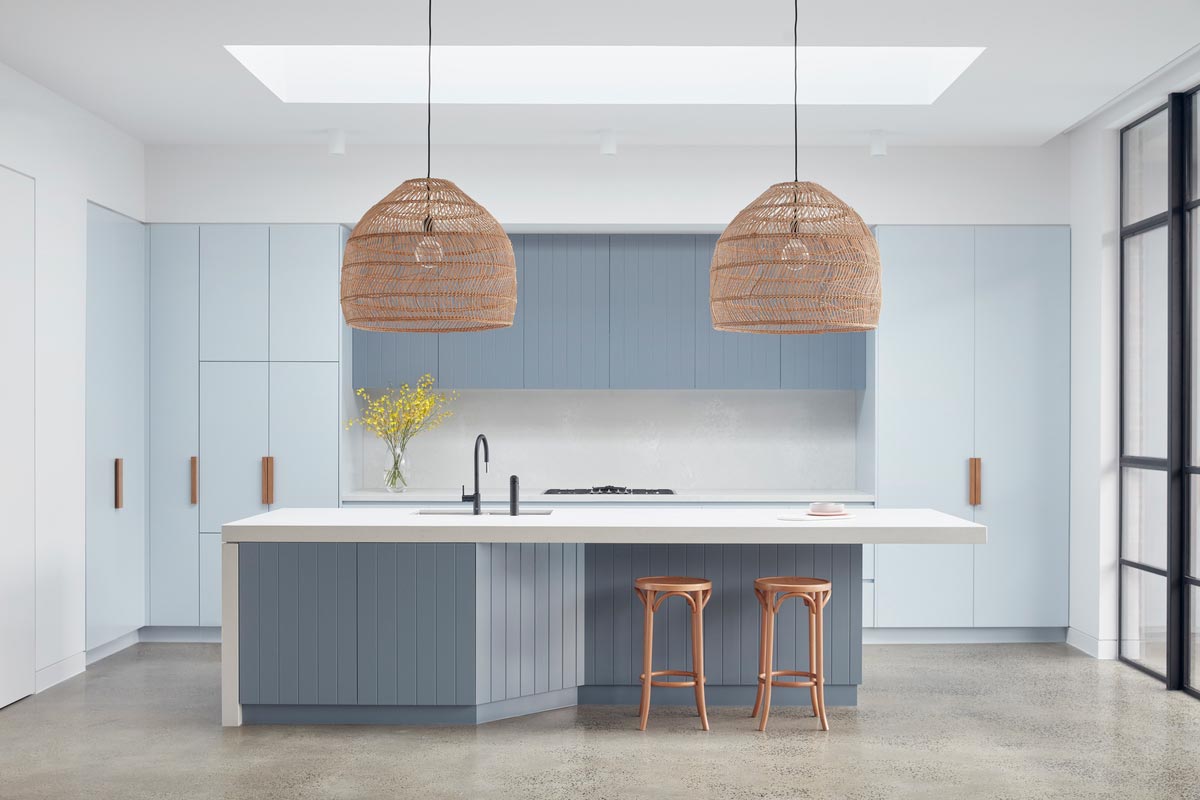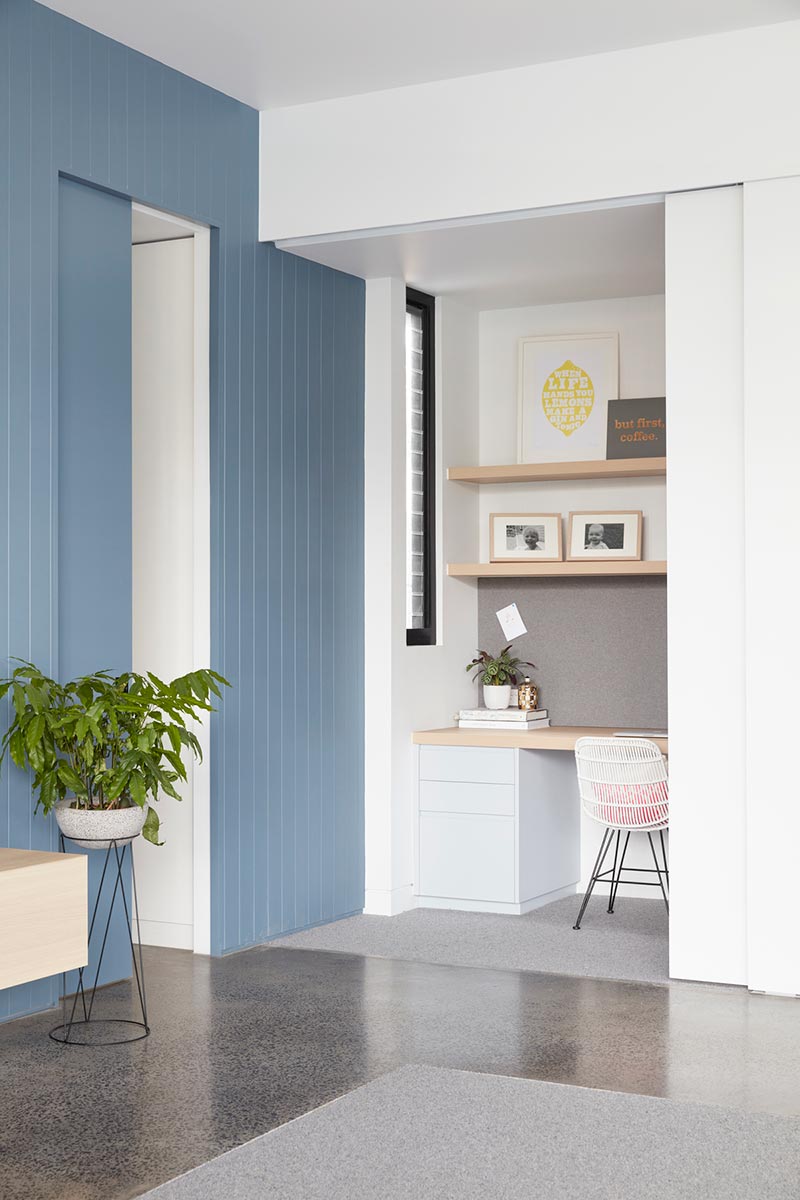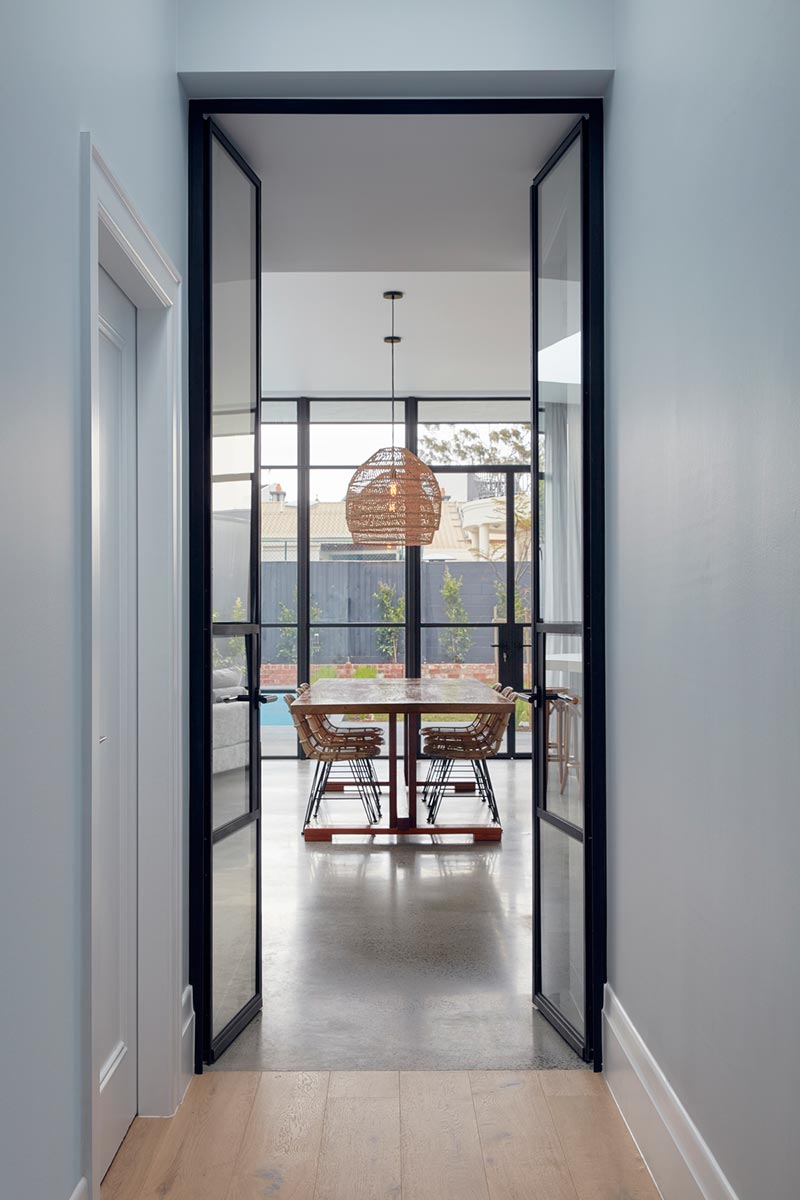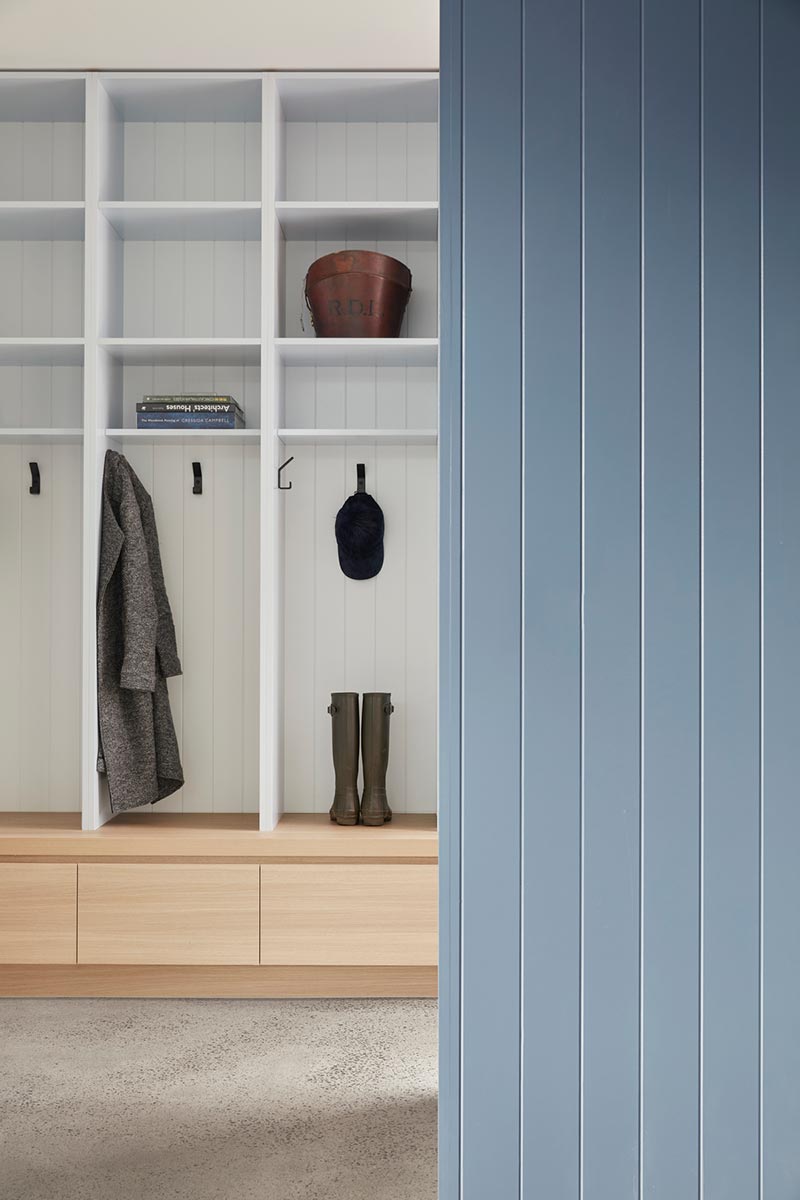 That same "beach-like appeal" can also be found sand-free in the outdoors, where a gorgeous flush pool that is set inside the patio space, creates a focal point in the backyard. This can also be appreciate through the wall of windows created from end-to-end in all of the main living areas of the home as well.
Desiring to create their "forever home" for themselves and their two young boys, the owners asked for a space they could all grow with, without it growing old or dated; maintaining their original love for the home while still offering the family appeal that would stand the test of time.
As such, traditional brick, modern black steel framed windows and trims were used as base materials to meld old and new beautifully, with the hearth-like exterior and the beach-like interior creating the perfect contrast for this brick house to now be called a forever home.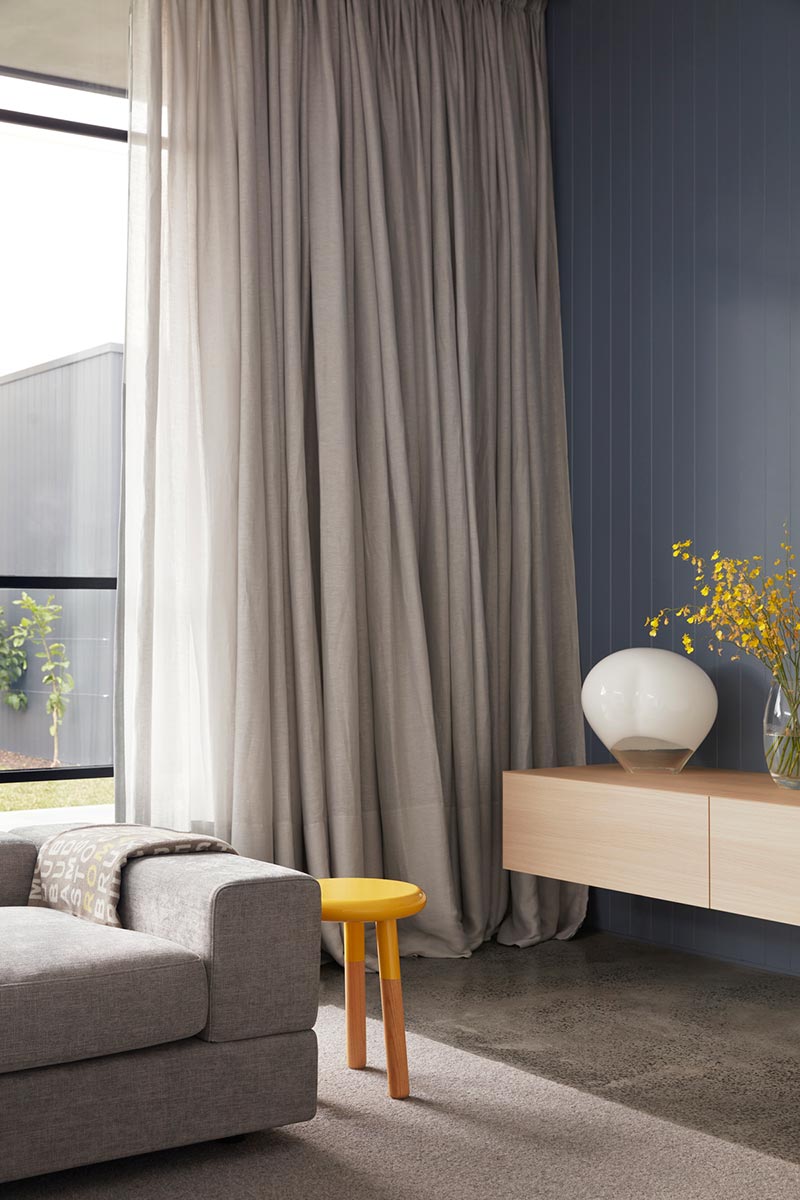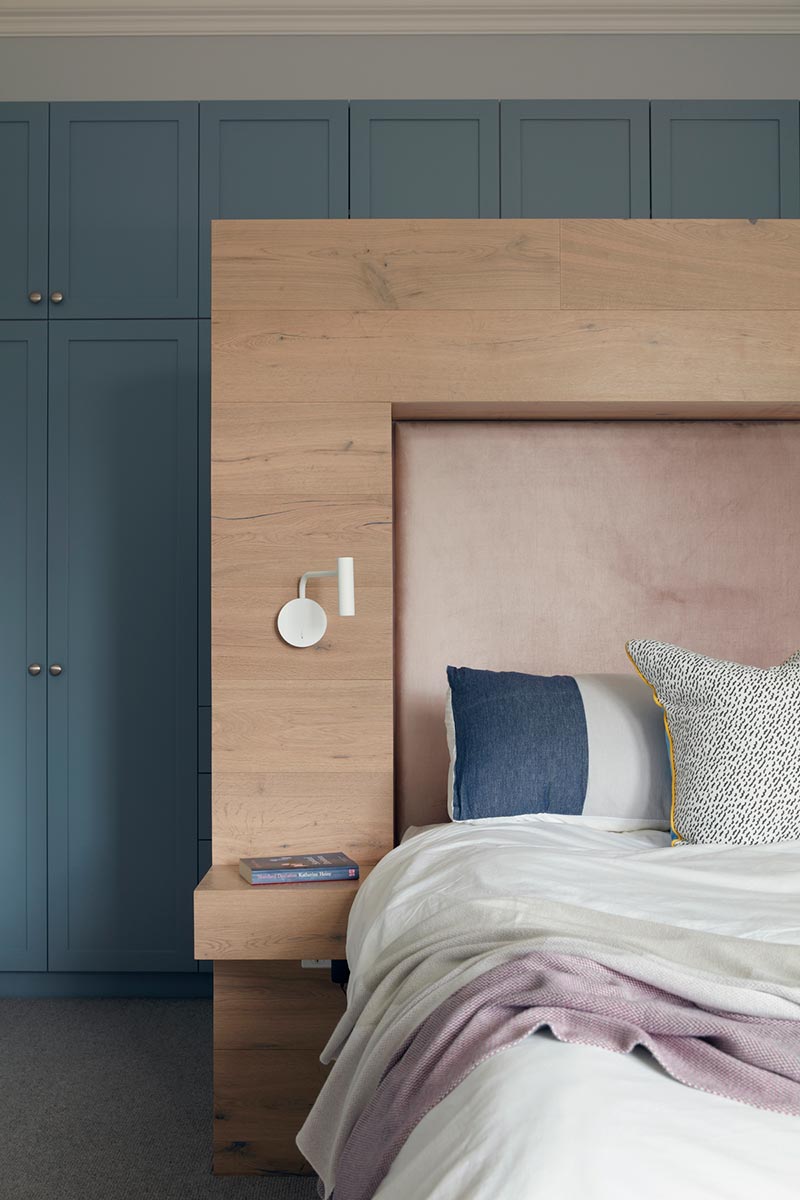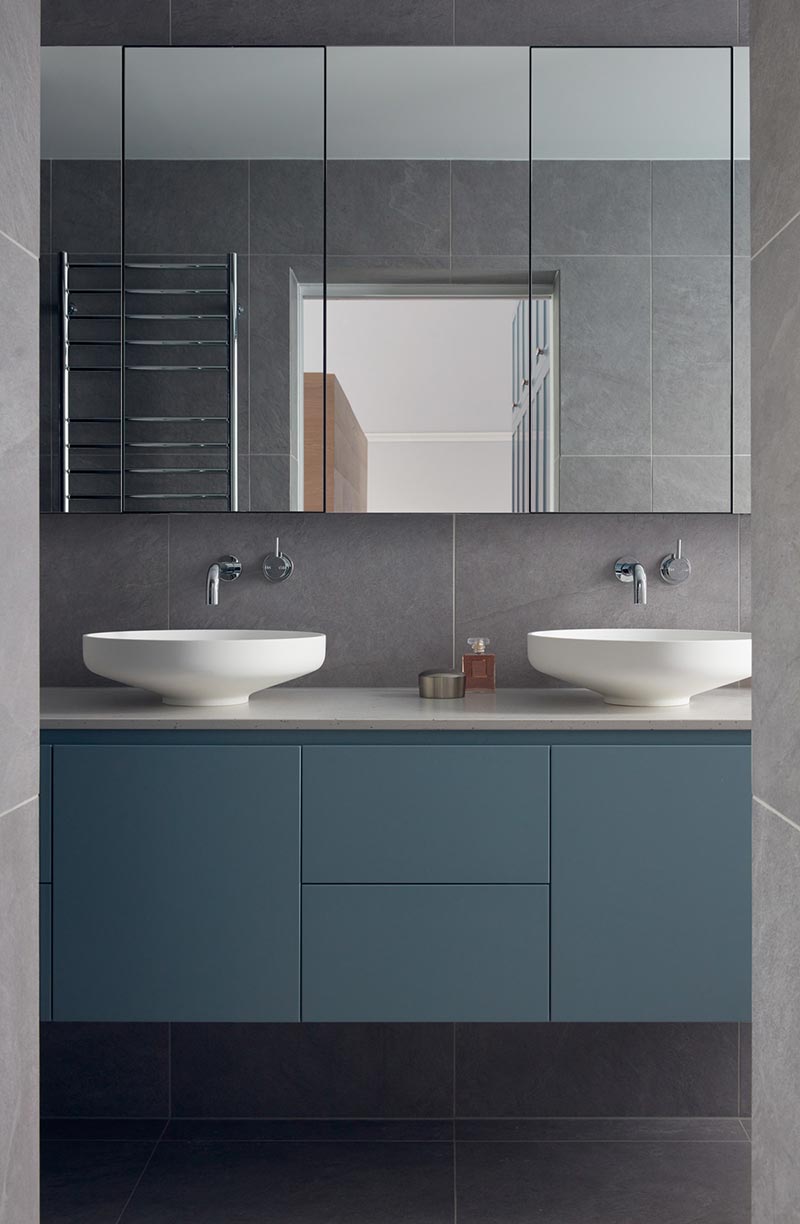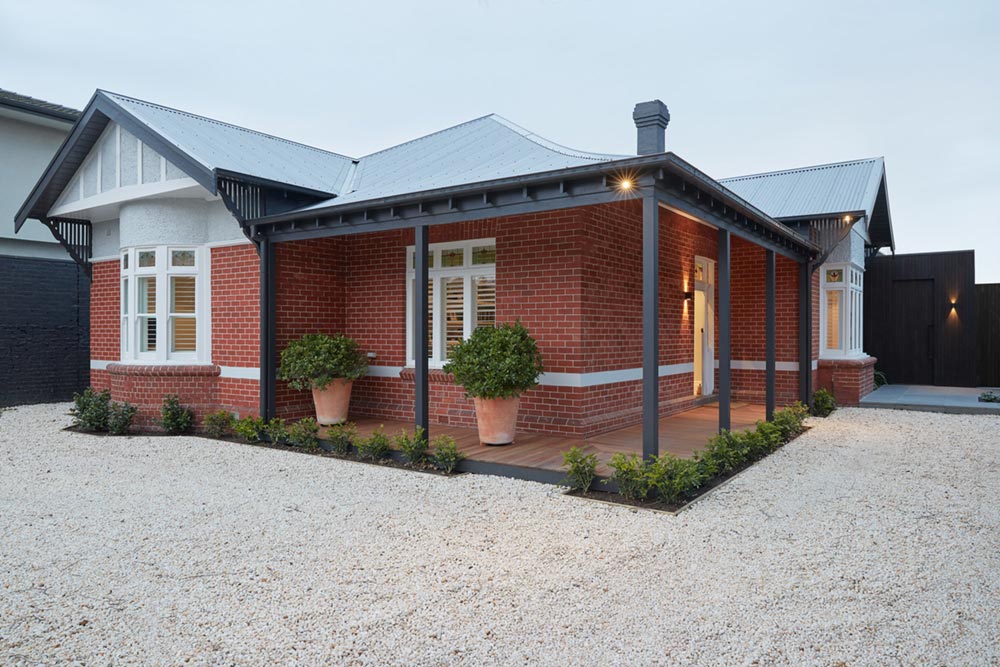 Architects: Merrylees Architecture
Photography: Tom Ross