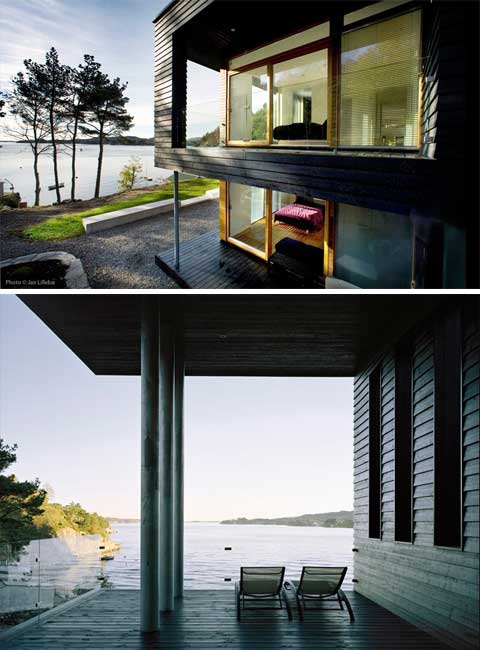 Located in Norway, this beautiful coastal home is situated in one of Bergen's most attractive sites, looking out over the southern fjords and the West coast archipelago. With a total space of 304 sq. meters, the house is planned as a twofold: the top floor is for the parents and the bottom floor is used by their two grown children. The bottom floor also consists of a small 35 sq. meters guest studio.

The villa has a modern feel to it with a tastefully designed interior. It's planned as a long thin structure with a balcony extruding 6 meters out of the house, supported by three steel poles.
The exterior combines black stained wood cladding with natural wood between the window partitions. I love how this playful effect brings the whole structure together, giving it a three dimensional look.