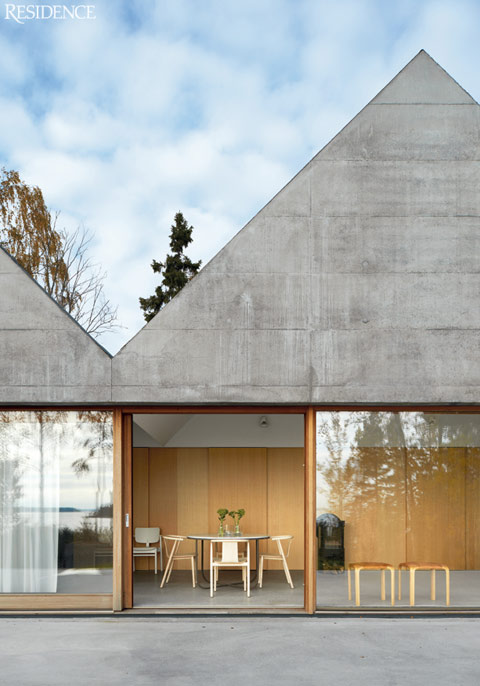 Simple geometrical forms are precious in the hands of skillful architects; simple forms present the ultimate beauty if treated right. As a proof, I'd like to share this next project with you. The Summerhouse Lagno is a private residence, situated on the edge of the forest and the coast line of Stockholm's Archipelago.
The most prominent feature of this coastal holiday home is its double-pitch-roofed volumes. These volumes are simple, rectangular in layout and made of cast concrete. Three volumes are positioned in a continuous row and the one which stands separately, serves as a guest house.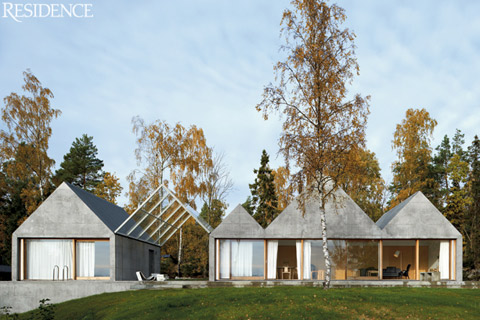 The trick is that all of them are of various sizes. This creates an absolutely unique skyline with a dynamic appearance, which at the same time is – due to the repetitive double-pitched motif – very home-like. I love the concept of developed a row of several volumes instead of a center-oriented house, while still creating a comfortable home.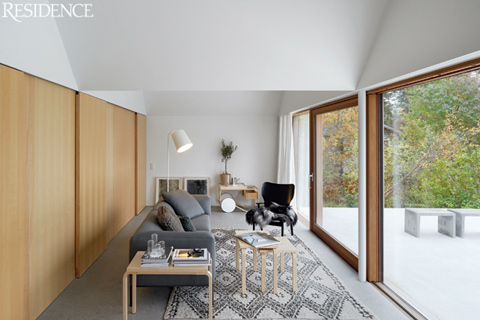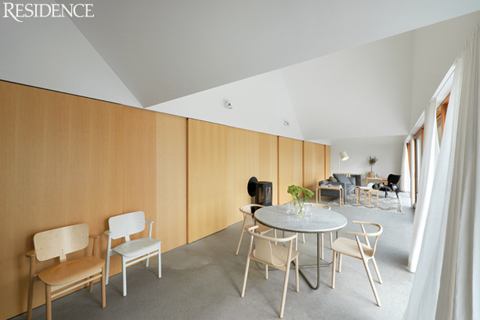 The guest house is connected to the main part of the residence by a double-pitched canopy which embodies the concept of the continuous double-pitched skyline of the building. The contrast between the lower glazed part of the facade and the upper, rough unfinished concrete, strengthens the special identity of the elevations. Oh, and did I mention that the glazed facades are south-facing, overlooking breathtaking views of the Baltic Sea horizon…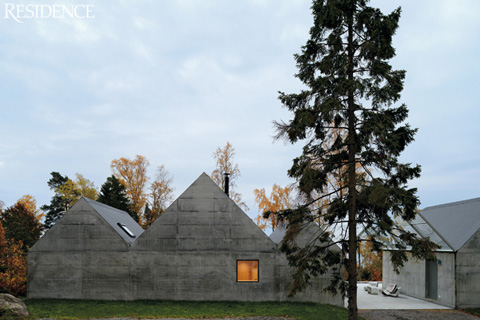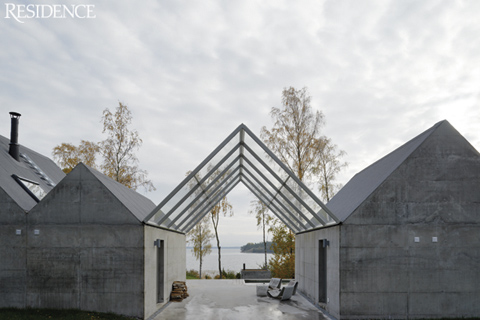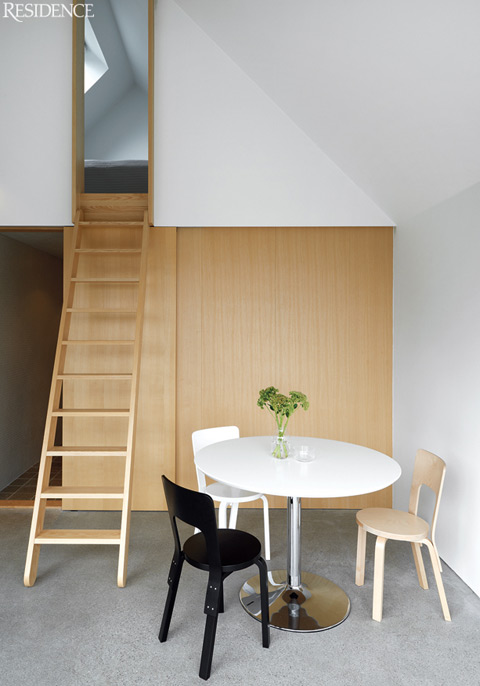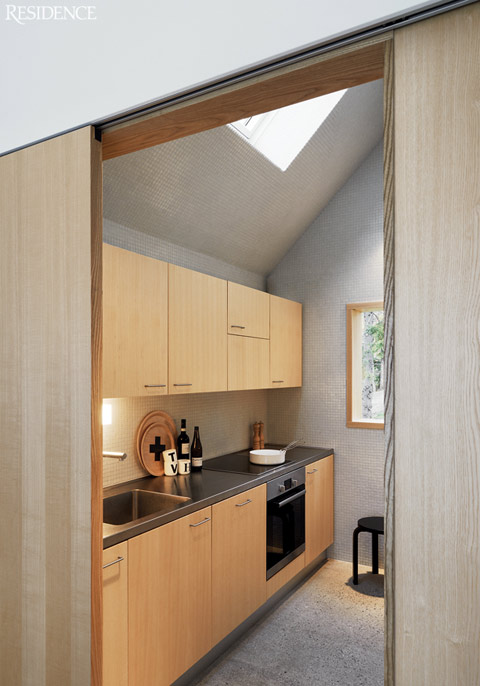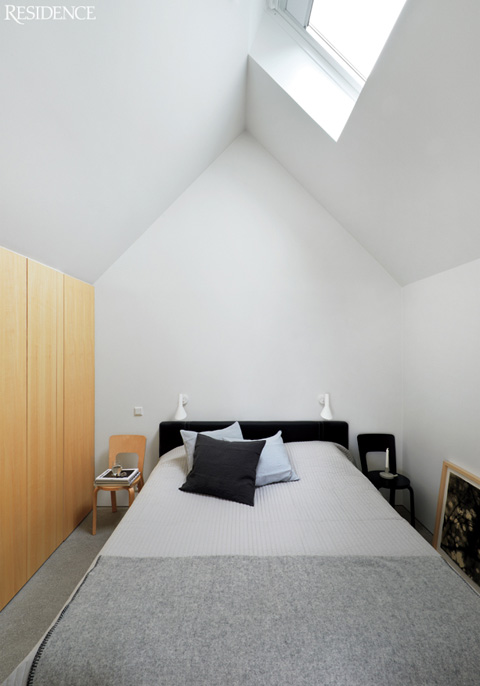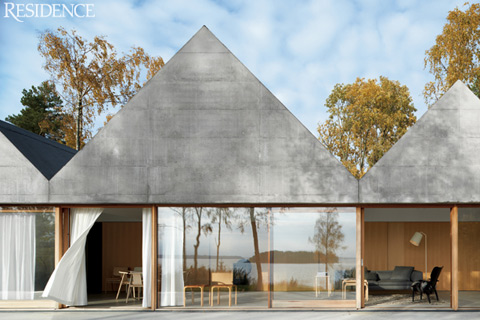 Photography: Residence Magazine.