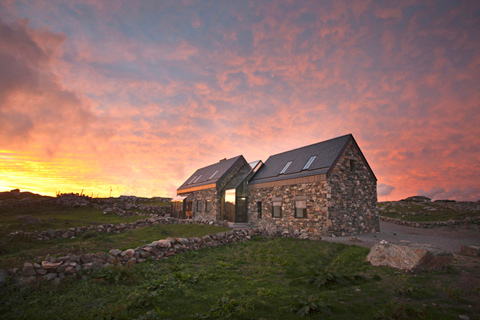 The Atlantic Coast of Ireland, the location of Connemara, the relics of two ancient cottages.. Sounds inspiring, doesn't it? What remained from the original cottages were the basements and the lower parts of the walls. The architects restored the structure, using the same local material – the big-scaled stone which offers the variety of natural hues from greenish and gray through white and beige…
The two structures are connected with a modern transit part, fully glazed. This part of the building does not only connect the two former cottages, but also serves as the entrance and vertical communication's knot: the stair case is situated here, and indeed – there couldn't be any better place for it – in the center of the house.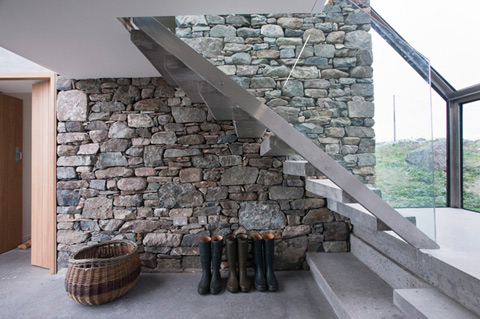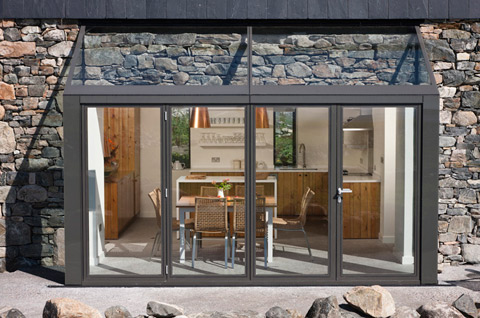 Another glazed annex is built up to the house facade to extend the kitchen and dining area. The glass structure of the annex can be fully opened to enjoy warm weather while eating outdoors. The living room is situated in the next room. The other part of the ground floor is taken by the master bedroom and bathroom. The space on the first floor, under the roof, is traditionally taken by private areas – the bedrooms.