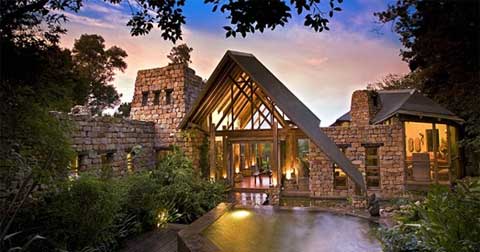 The Tsala Treetop Lodge is yet another amazing treehouse resort in Africa designed by BlueForest. With its magnificent architecture, this treehouse design is fit for a king, combining stone, wood and glass.
Elevated wooden walkways will guide you through the trees to 10 exclusive and very private suites tucked into the forest canopy, where you will find a sumptuous bedroom, an elegant sitting room with fireplace, and a spacious bathroom.

A private deck has been extended into the forest where you can enjoy dining al fresco or take a dip in the gorgeous infinity pool…just look at it. It seems as if it's hanging by a thread, suspended in midair…Oh, when will my African adventure take place?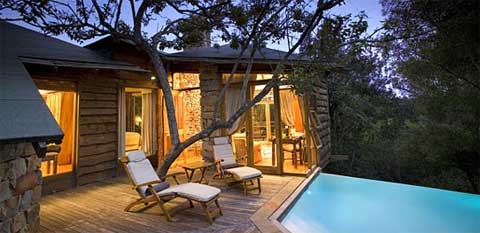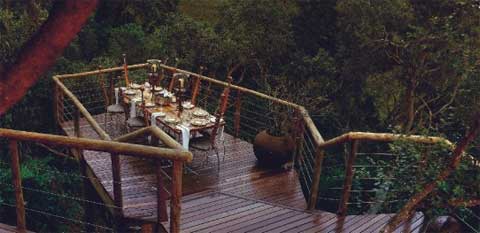 The Tsala Treetop Lodge is affiliated to prestigious Relais & Chateaux as well as to Chaine des Rotisseurs.