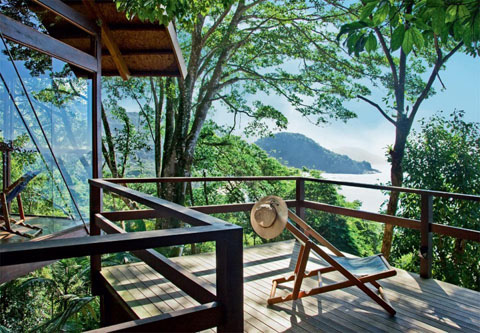 This is the tree house of all of our dreams. Resting lightly above the ground on twelve posts, the two-story home enjoys spectacular views and a separate studio doubles as a guest house or exercise room, with its own roof deck. The structures of posts and beams and steel tension rods allow for virtually unlimited expanses of glass.
In plan the two levels create a plus sign; the lower level three bedrooms are perpendicular to the upper level living, kitchen, and dining areas. The roof of the lower level becomes an expansive living area in the tree tops. In the jungle of Brazil's southeastern coast, the year round warm climate lets the home's circulation take place outside. To access the main building, there is a stair resting on the hill side and a narrow wooden deck connects the studio to the home.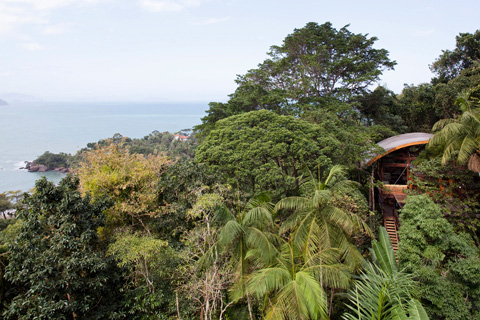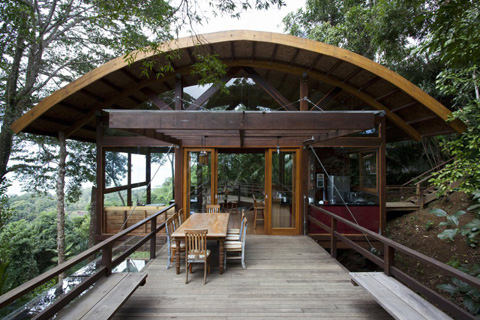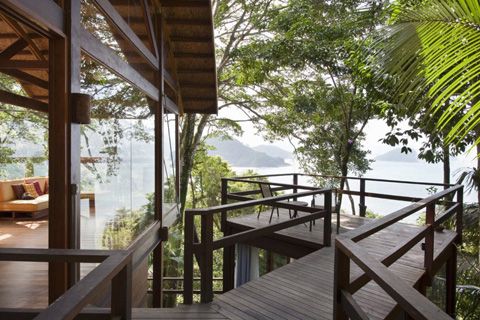 Custom made laminated arched roof trusses overhang the living area and decks and provide protection from frequent rains. The arch of the roof seems to imitate the arch of the palm branches surrounding the home.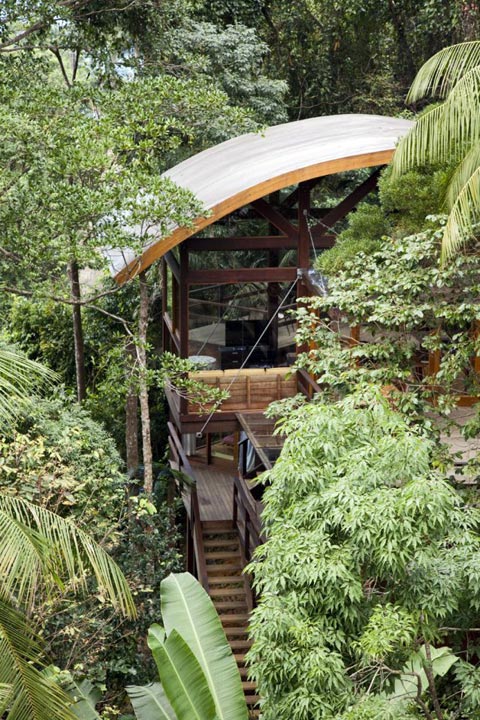 Inside the upper level is multi-purpose and inside and outside spaces are equal in size. Only the bath has walls for privacy. The jungle outside creates privacy from the neighbors and hides the house from the street.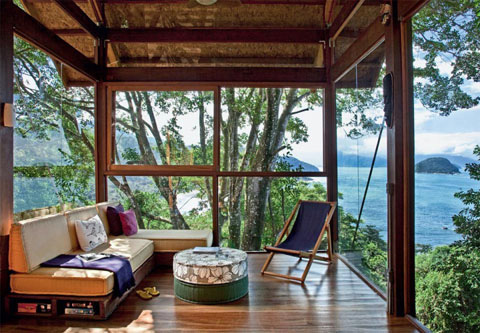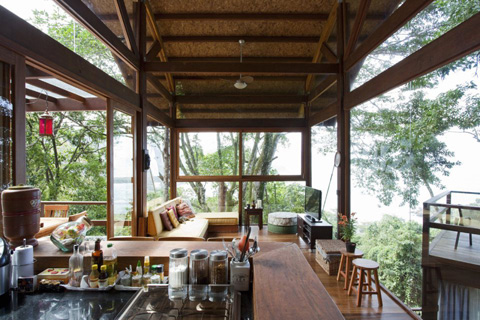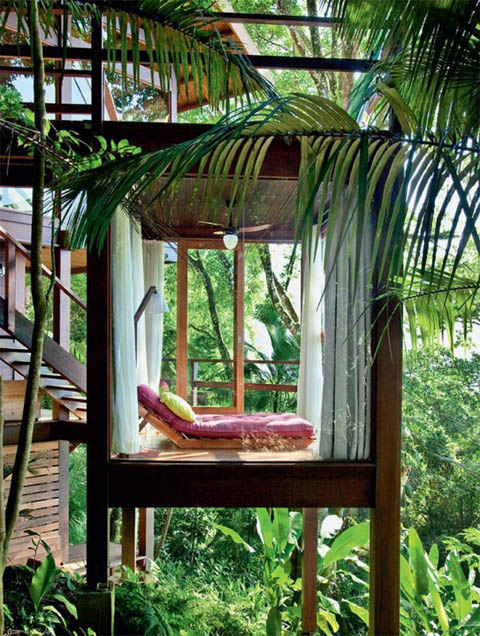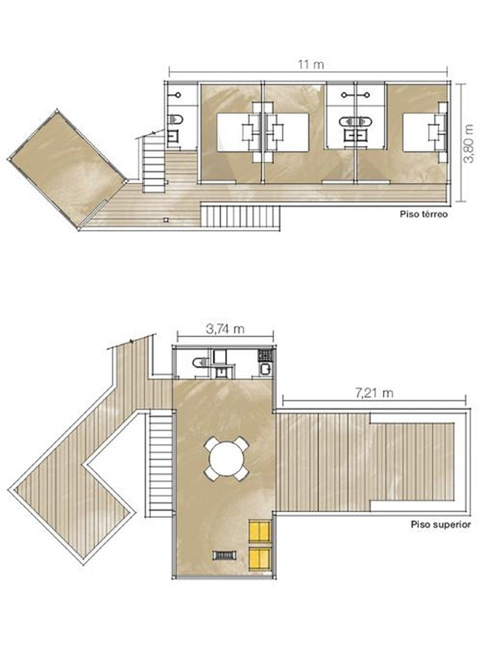 Architects: Vidal&Sant'Anna Arquitetura
Photography: Fran Parente and Eduardo Pozella via smallhousebliss