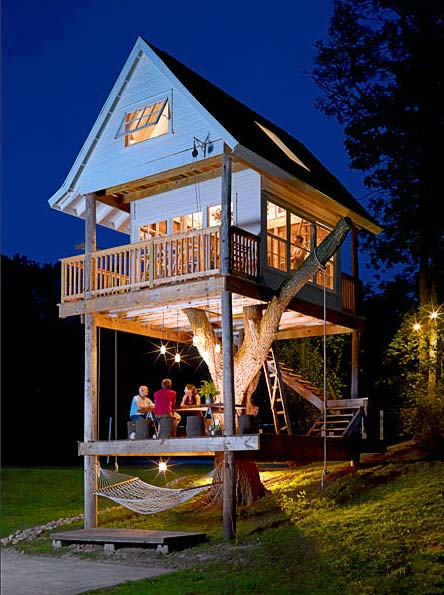 Can you imagine living inside a sanctuary? In Elkhorn, Wisconsin there´s a place called Camp Wandawega, where a tree literally lives inside a house! For an instant people can be mistaken by the reversed concept of this unique treehouse design
An old elm tree was victim of a fatal disease that killed all the branches. Yet, the strength of the trunk and some lower limbs weren't affected, so this house is like a living temple…a place to devote nature at its most vulnerable state.
This wooden tree house was born from a huge group effort to realize a childhood dream. It took thousands of man-hours over a year's worth of weekends to finish this tribute getaway.
The volume has three levels: elevated from the tree's bottom level, a large terrace invites us to stay in the shade where a wooden staircase leads us to the upper level. A generous living area with a balcony shows how a small project can also reach a poetic statement in architecture! A pitched roof crowns this living room reserving space for two sleeping lofts.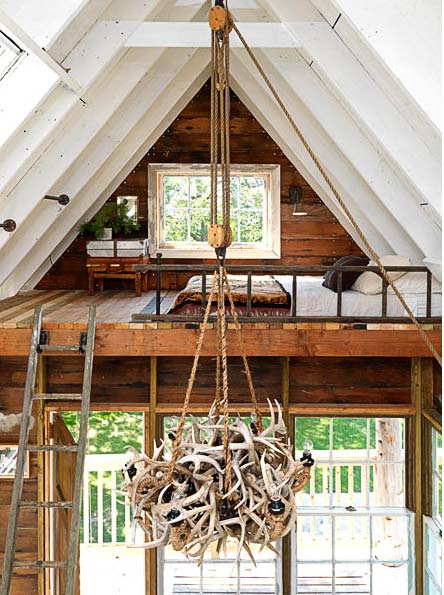 All materials came also from "dead buildings": the siding and windows were taken from a Cape Cod style house in Chicago, the joists from an old barn in Salem, the cedar decking and a large part of the framing materials came from Rebuilding Exchange, also in Chicago. Isn't this a pure example of how to bring old memories back to life? A domestic sanctuary…for the old elm tree and for Tom…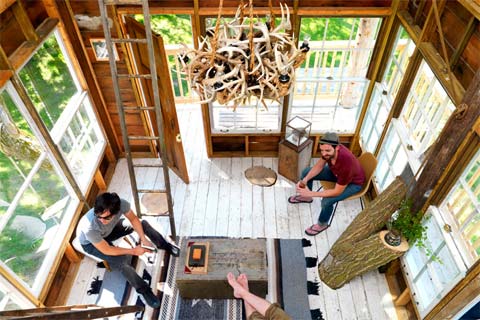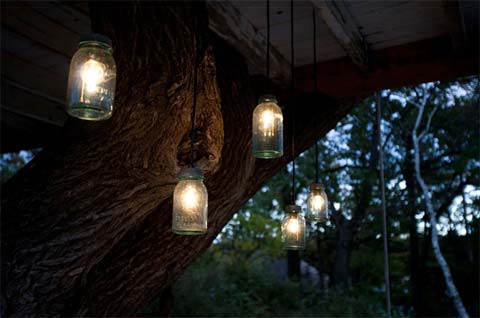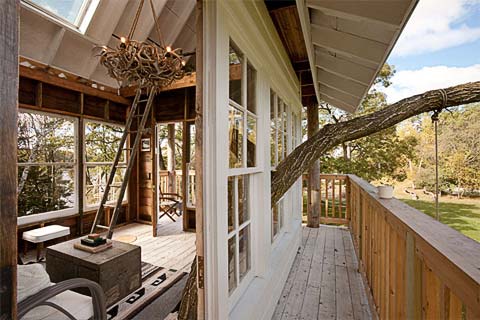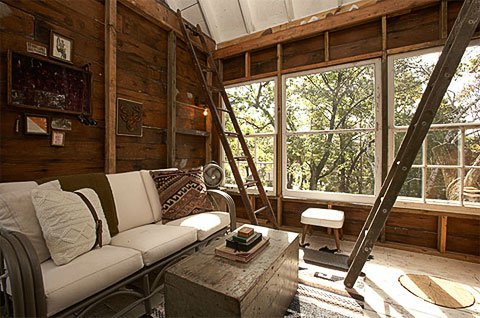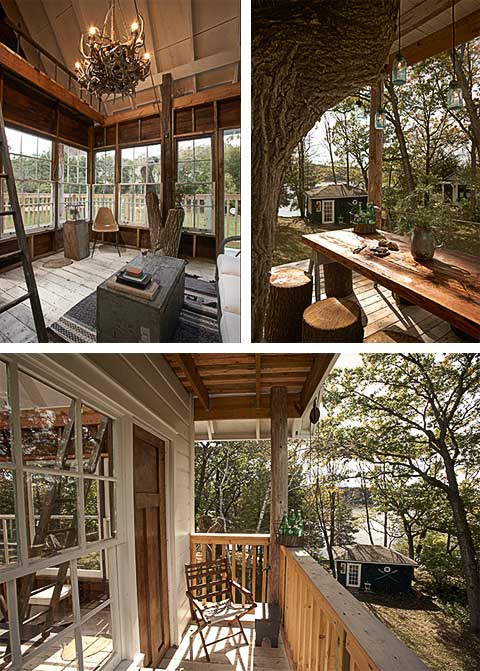 Photography: Bob Coscarelli, Jacob Hand.