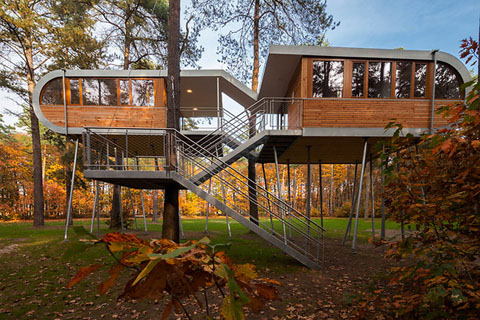 This beautiful treehouse in Hechtel-Eksel, Belgium, has been built for grownups to gather and share thoughts and ideas on sustainable practices. It's actually an inspirational Eco-friendly building for all type of uses and programs… and when it comes to sustainability in the making, what better way to do this then in the form of a tree house.
Two autonomous cabins positioned on different levels and connected by terraces and central staircases compose the building. In this particular case, the program is not residential: the lower cabin is reserved for informal activities and auxiliary functions, comprising a coffee lounge, pantry, restroom and technology room. The upper cabin functions as a meeting area, hosting different events related to sustainability issues.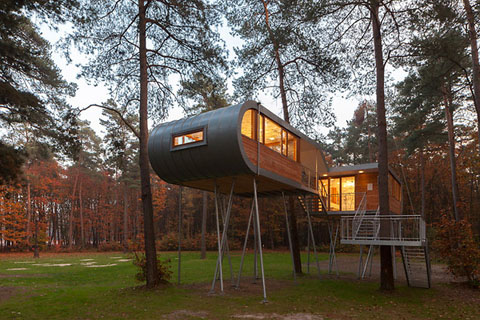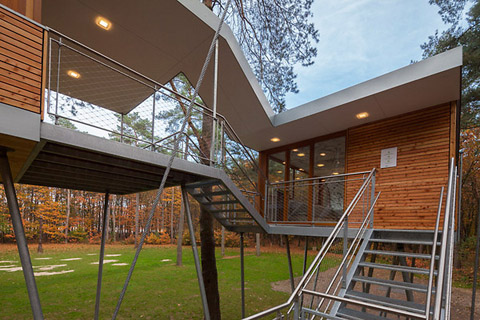 Following the common concept of a tree house, this building also rests over a structural net of angled steel pillars, which contributes to a minimal impact of the surrounding forest. A combination of steel structures and wood paneling provides a hybrid appearance to this house, where a rounded metallic facade reaffirms the pursuit for organic forms.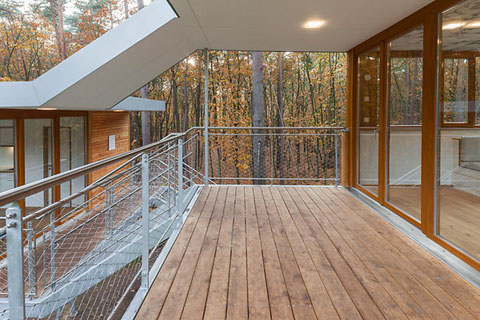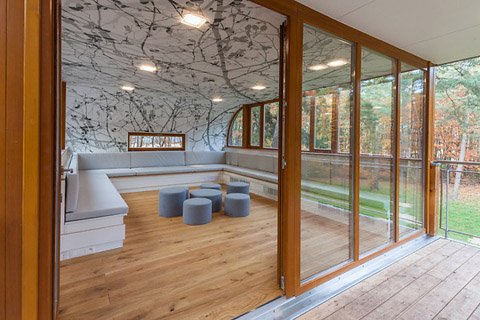 Glazed openings built with wooden framework confirm the use of local materials as a way to promote continuity between architecture and nature. Terraces and flooring share the same wood treatment blending indoor and outdoor spaces. Moreover, an underground heat pump extracts heat from the air in wintertime, while cooling it in the harsh summer days.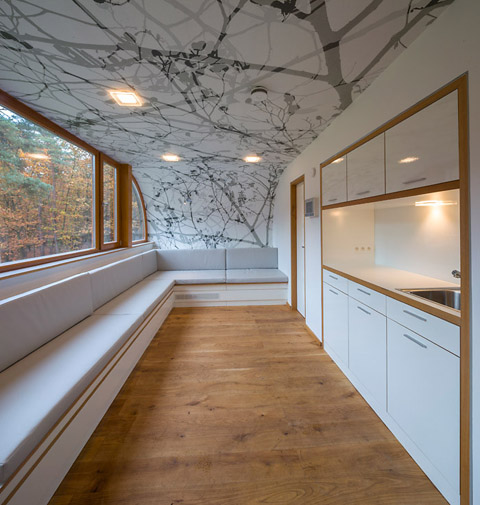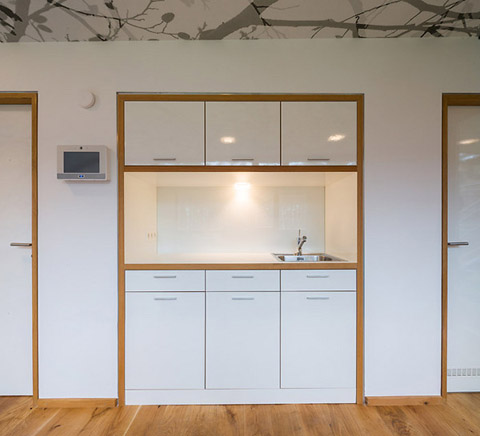 You can see more work from Baumraum and other treehouse visionaries in the wonderful book of Tree Houses. Fairy Tale Castles in the Air.
Architects: Baumraum
Photography: Markus Bollen