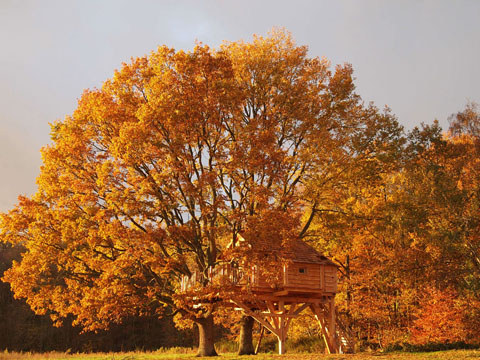 La Cabane du Perche is gently embraced by two centennial oaks in Normandy's dense forest of Perche Natural Park. This beautiful tree house is suspended 4 meters above the ground with most of its height resting on two composed wood pillars. Wood assumes the composition of this small cabin: the construction, material and visual form of the building constitutes a natural unit.
This small wooden shelter has a spacious living area for 4 people composed by one double bed, one single bed and an additional bed for small children. In the bathroom the shower and basin are made from recycled wine barrels – a true homage to the traditional values of the region.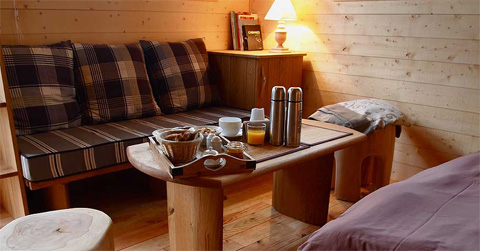 However, the most impressive part is reserved for those who enjoy a quiet time up in the branches facing the infinite landscape: a terraced area surrounds almost the entire perimeter of La Cabane du Perche. Breakfast can be served outside along with the singing of the birds… What a magnificent way to start a brand new day, don't you agree?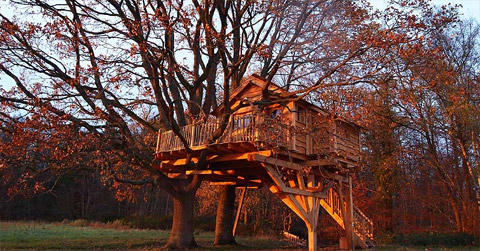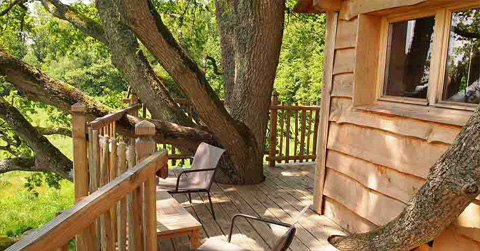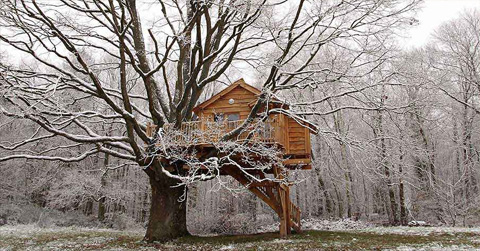 Architects: Nid Perche and La Cabane du Perche
Photography: La Cabane du Perche