There are two very fortunate young boys in Tennessee probably enjoying this tree house even as I write. Their clever parents built it for them from standard readily available materials – namely conventional lumber, plywood, and corrugated metal. It's just 64 sq. ft. plus a tiny front porch deck. Since it's a stand-alone structure it isn't what we typically define as a tree house. Yet it meets that definition in every other way.
It's elevated above the ground and blends perfectly in to the woodland. It's minimal in size and provides plenty of space for dreaming. Modern amenities like electricity, windows, and sky lights take it to new heights.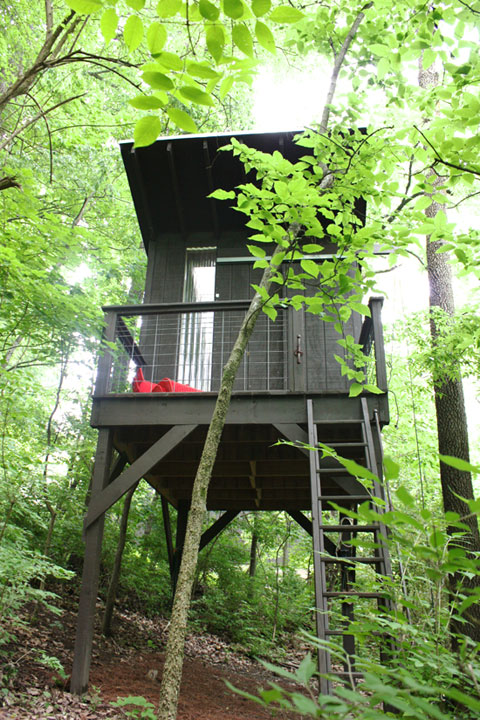 Climb the black stained ladder to the front deck that is railed by wood infilled with simple wire fence. The entire house is cloaked in black stained stock wood siding panels. The front door slides open to reveal a screen door. Two tall thin polycarbonate windows wrap the opposite corner and a sky light above will provide day light for a ladder to the future bunk level below.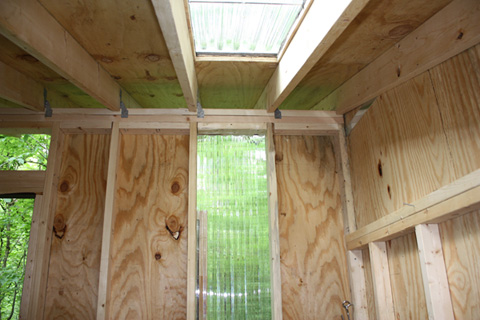 A single slope of corrugated galvanized sheet metal covered plywood provides weather protection and even shade over your front porch. They've installed screened ventilation between each rafter at the high points where the front wall meets the roof. The interior is painted in sand tones and one wall sports chalk board paint for sketching on rainy days.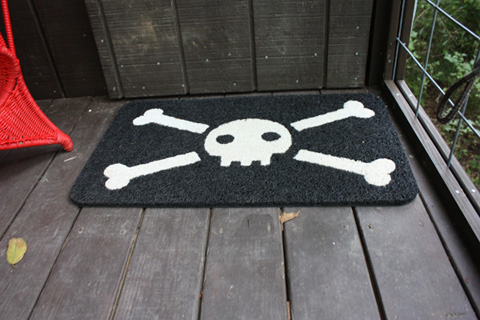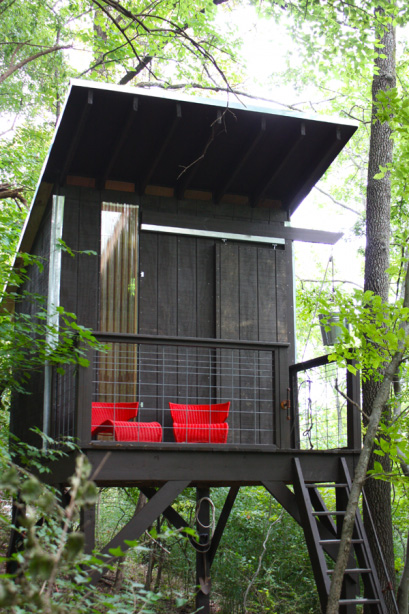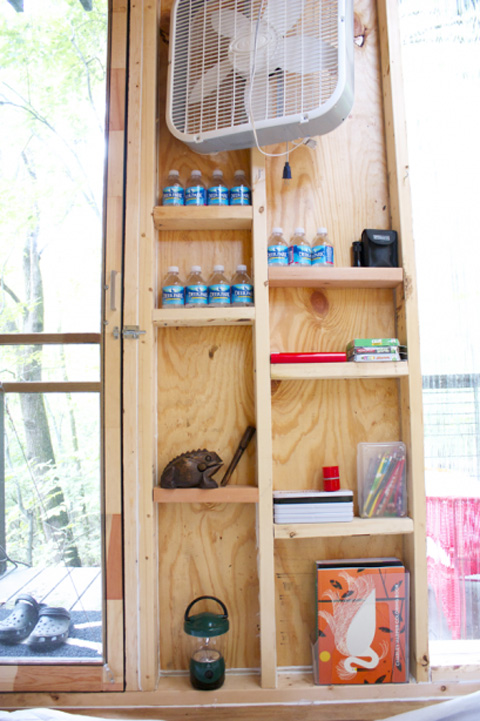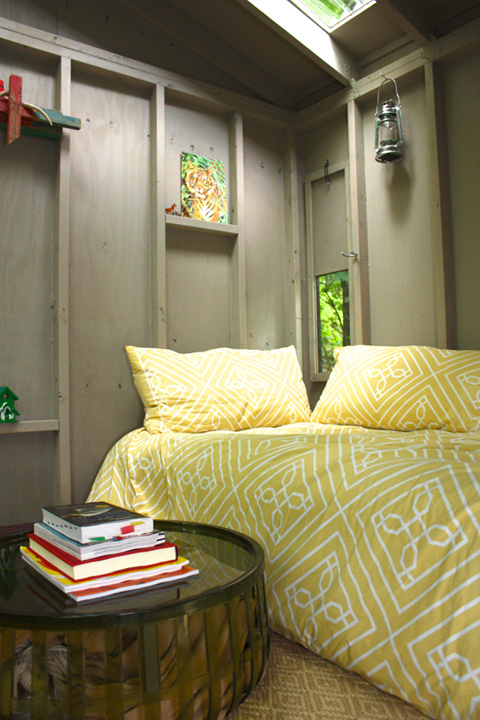 Photography courtesy of ModFruGal.