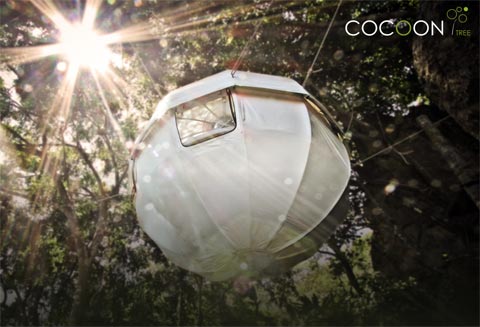 Have you ever dreamed of nesting in a… tree? With this question begins Cocoon tree. com its presentation of its amazing treehouse design. And however by reading this paragraph here you'll properly familiarize yourself with the basic features, I strongly encourage you to visit the company's site – after of course your happy stay here with me and us today – simply cause it's marvelously built. Its photographs which are a pure dream, will easily manage to convince you to take the step and go ahead with floating yourself somewhere between trees, above a lake, in your backyard or perhaps in places far far away.
Floating in an aluminum spherical structure with a three meter diameter, appropriately prepared for all weather conditions, while ensuring maximum security. It is covered in a resistant tarpaulin designed to hang up on trees, with its overall weight being just 60 kilos. It is rigged up with ropes and secured by nets, through which you also climb up to it, or alternatively through wooden walkways.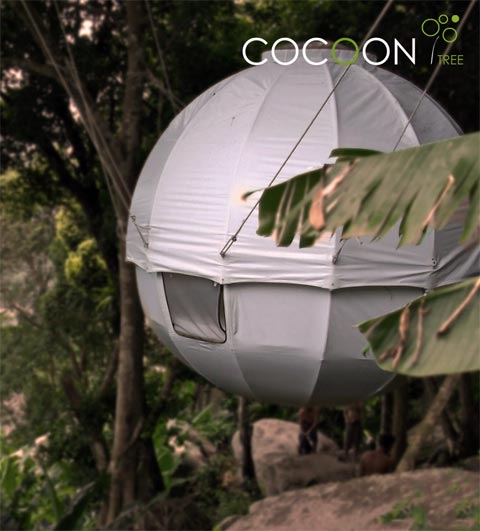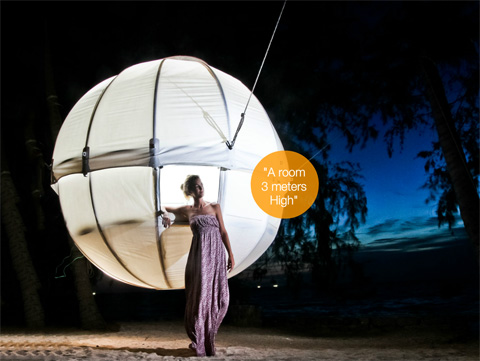 Whatever your choice, the company's specialized assistants are going to securely prepare everything for you. Unless you decide to DIY yourself by following the specific plan you'll receive from the company. A plan especially made to guide you in installing your private round nest exactly where you wish, after sending in pictures of the location.
Times like that, when frustration often knocks on our every day lives door, I believe that spending some time nesting among trees, surrounded by nature, should be the ultimate relaxing experience!