Look closely and you'll perhaps be able to make out the Mirror Cube – a treehouse hidden beautifully in plain sight amidst nature. This delightful playhouse for the older crowd, delivers a view from the top of the garden, vineyards and pool, without obstructing the view from the bottom, but rather mirroring that which surrounds it. Literally.
This fort extraordinaire towers in the trees three flights of stairs up, and offers a terrace boasting of a height of 5 meters, with the inside portion spanning 6 meters high …all of which is perched on a steel structure with the terrace being suspended by cables via the surrounding trees.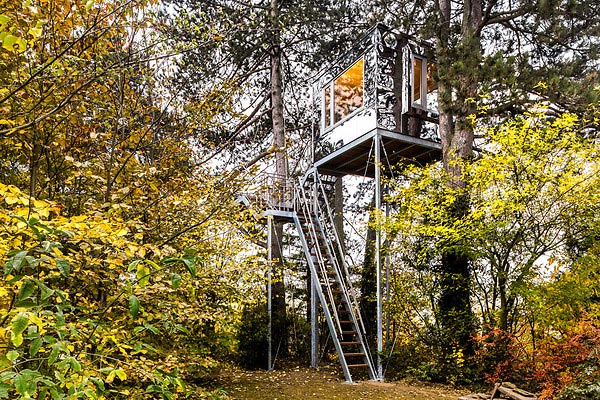 Although the illusion is that actual mirrors have been used to create this delightful home in the trees, it is actually highly reflective stainless steel that was used, ensuring a rust-free lifespan of the structure, and endless invisibility for years to come.
Although a lot of focus will naturally be given to the exteriors illusion, the interior is a comfortable sanctuary of cushions set for seating, or an afternoon slumber in the bed also within these reflective walls. This modern treehouse also comes equipped with electricity and heating, allowing for a getaway during any season or time of day or night.
A treehouse is every child's dream, but this tree house just opened up such a dream to adults as well!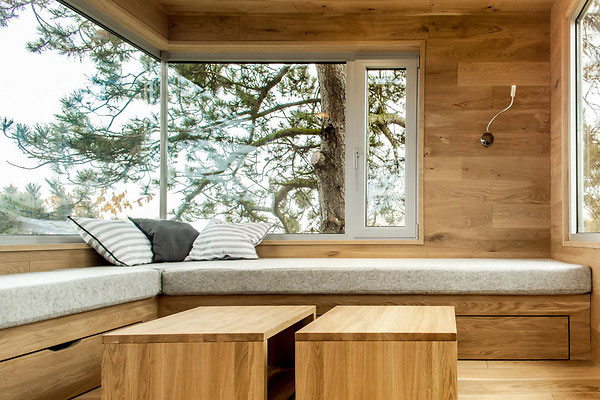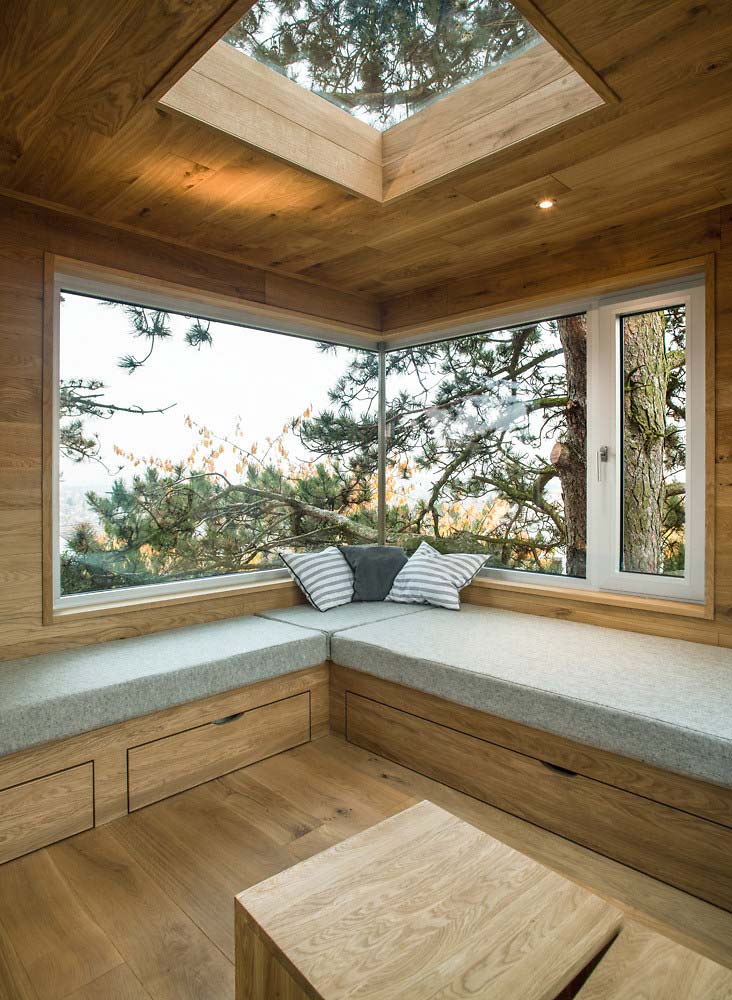 Architects: baumraum
Photography: Laura Fiorio