We just received a copy of Philip Jodidio's new book: Tree Houses. Fairy Tale Castles in the Air. A hardcover edition, published by Taschen, containing 300 pages, depicting 50 of the best treehouses from around the world.
Our first impression was big and beautiful.
First, measuring 10.2 x 1.3 x 13.4 inches and weighing an impressive 7.2 pounds, this book is massive! Secondly, artist Patrick Hruby created a stunning collection of artwork for this book. Combining his illustrations throughout the book was a wonderful idea, adding a stylish touch in print to the realm of childhood treehouse fantasies.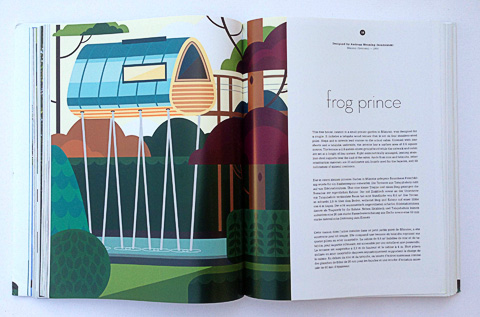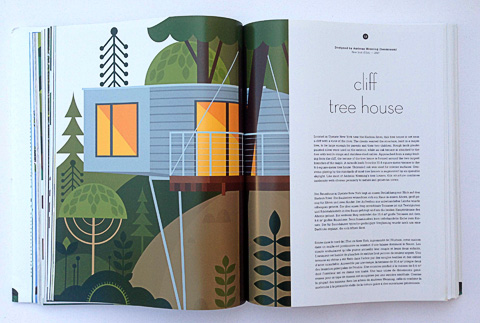 I was amazed by the wonderful variety of tree houses in this book. Contemporary, rustic, romantic – there's a shape and style for everyone. Some designed by architects, others the work of unknown craftsmen.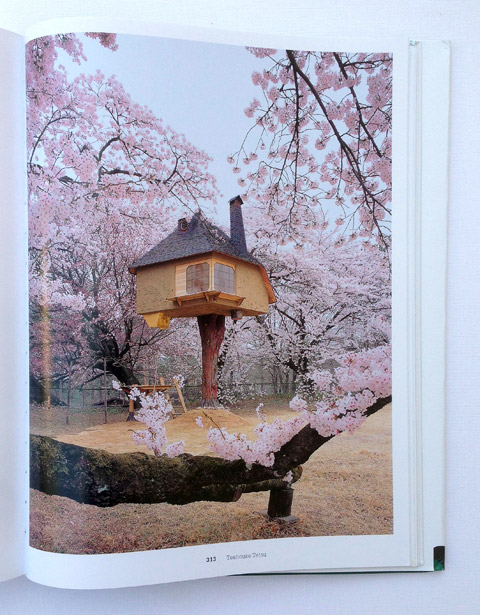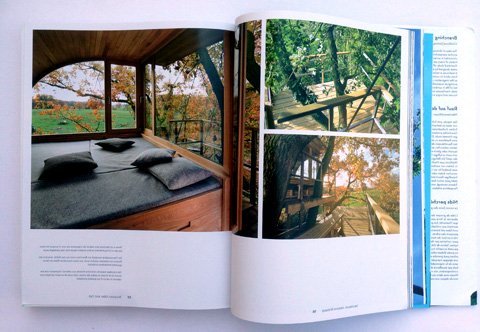 From North America and Europe to Japan and New Zealand, this book features the work of BaumRaum, Dans Mon Arbre, Pete Nelson, and more. Each house is depicted in large, beautiful photos as well as one illustration – all printed on an amazingly high quality paper.
In my opinion, what makes this book an unforgettable read is the combination of quality and variety with an incredible attention to details, and most importantly, sparking our imagination and creativity while daydreaming amongst the treetops.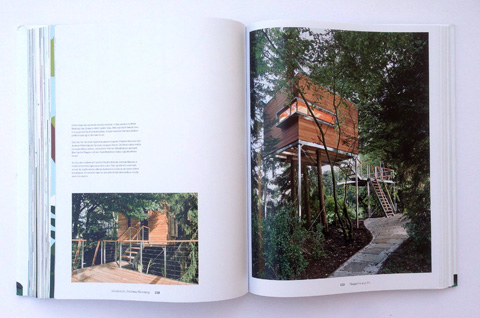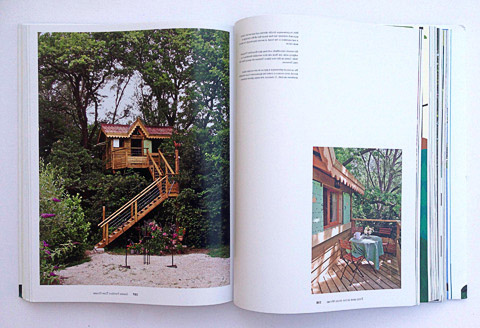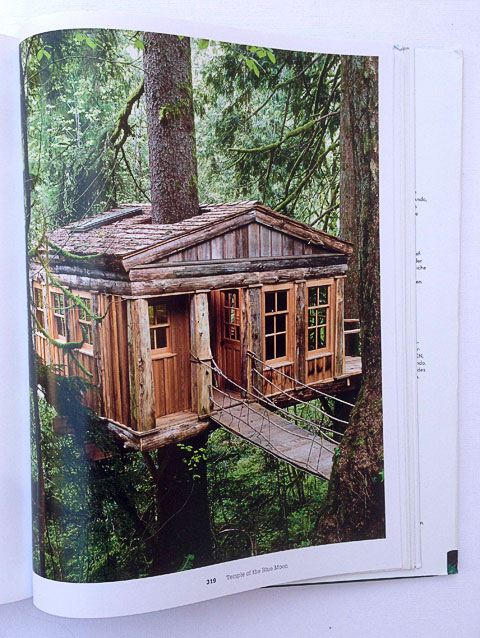 Buy This Item