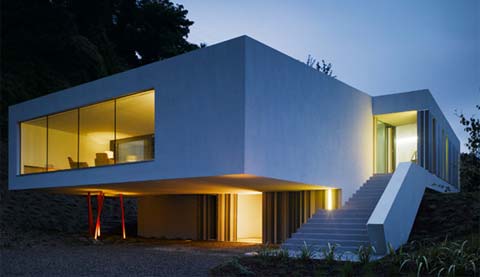 With Dublin-based architecture firm Odos Architects, things are never quite as they seem. After reviewing the 48A wrap around house, we thought the House in Wicklow is a unique example of Irish architecture design.
Set in the Wicklow hills, this beautiful 287 sq metre private residence offers an elevated living experience, while keeping the fluidity of the surrounding landscape. At ground floor level of this two-story house you will find a two car garage, boiler room, WC and utility, while on the first floor there's an open plan living, kitchen, dining area with three bedrooms, a study and a family bathroom.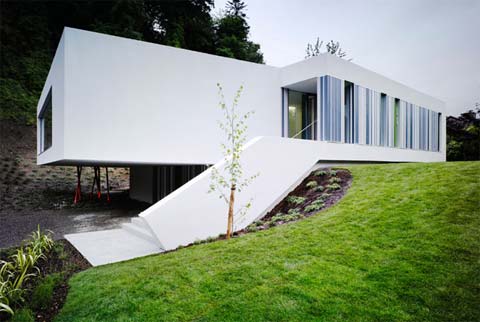 Check out the color scheme of this house…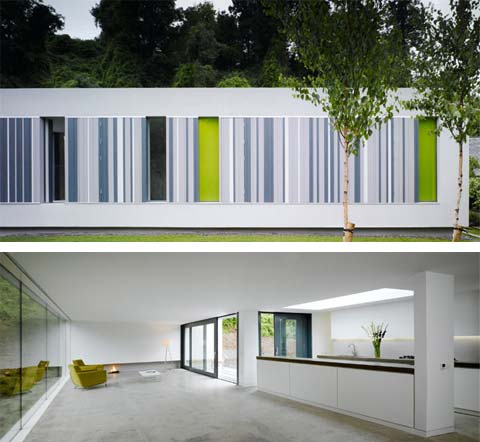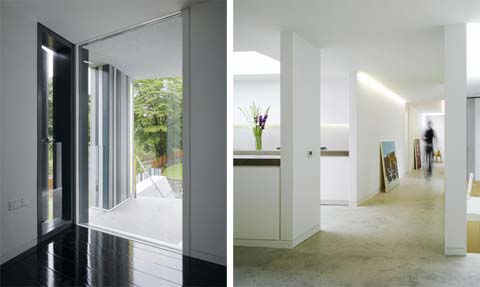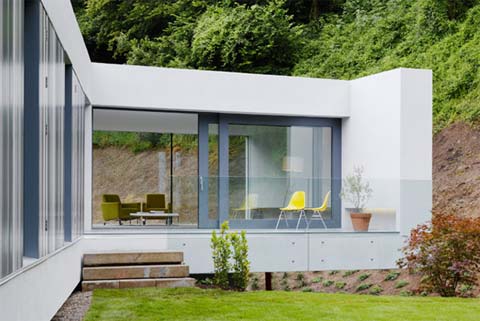 I love how a few polls seem to hold up the house.