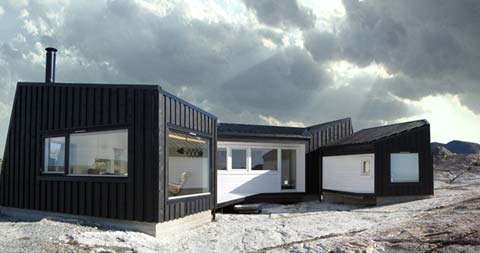 This small wooden cabin was designed by Fantastic Norway, an Oslo-based architectural studio. Influenced by the unique building culture in the area, this compact 77 sq. meters home is both beautiful and pragmatic.
Located on the top of a rocky hill at the outermost coast of Fosen countryside area near Trondheim, Norway, this small polygonal-shaped family retreat has been adapted to the local terrain while taking in the spectacular panoramic sea views and blocking the extreme weather conditions in the area.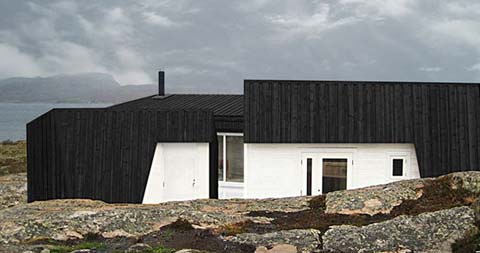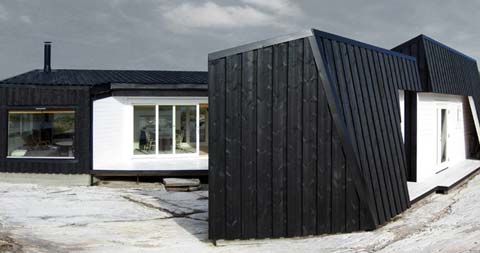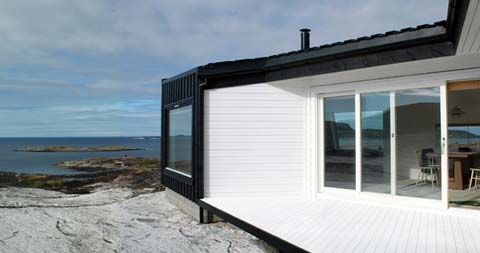 Cabin Vardehaugen has 3 bedrooms, living and dining areas, as well as a range of sheltered outdoor spaces. The geometry of the building and its dynamics with the surrounding landscape as well as the black and white cabin exterior design created a unique residence combined with traditional and contemporary elements.