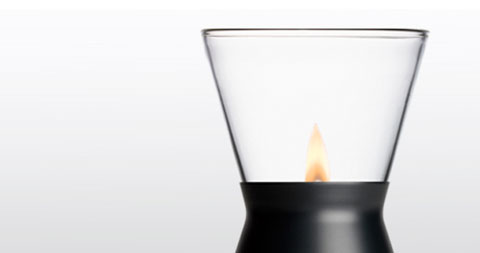 Scandinavian design has always been one of my favorites, for its classical clean lines and beautiful aesthetics. Made in Finland by iittala, this gorgeous 4×6-inch oil burning lamp called Glow, is the perfect accessory for the sophisticated home – a traditional oil lamp redefined for modern living.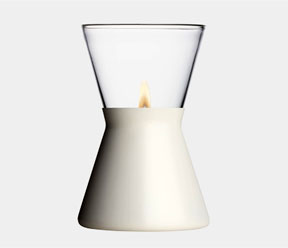 The wick absorbs the lamp oil from the steel container. The oil supplied by the wick is lighted at the brass neck and the glass cover is put in place.
Designed by architect Thomas Sandell, the classic hourglass silhouette of Glow and the soft warm light it generates, invites you to take a moment out of time to reflect upon the beauty of light.
Buy This Item