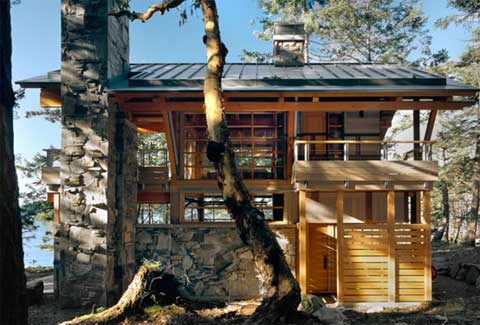 Created by Vancouver-based architecture firm Osburn/Clarke, Joe's House is a small, tree fort retreat home – one of a group of buildings commissioned by the same client – located on an island off the south west coast of British Columbia, Canada.
This compact, off the grid home generates power from roof top solar panels, while storing rainwater in a series of cisterns. During winter, the house is heated by wood burning fireplaces.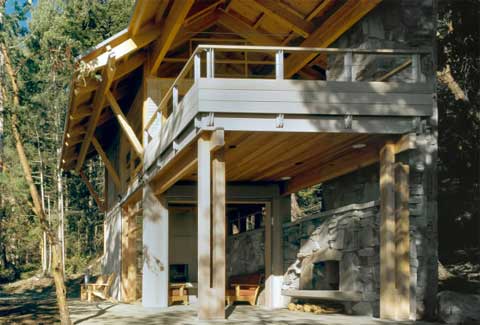 With a small footprint of 500 sq. ft., the house features large covered outdoor spaces on both floors as well as end walls which can be completely opened, creating continuous indoor/outdoor spaces. Sliding doors and shutters cover all accessible glazing, when this coastal residence is not occupied.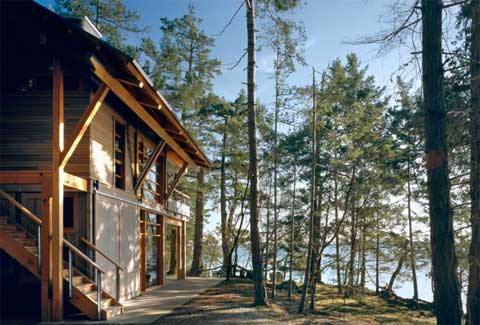 The upper floor bedroom opens up onto a deck amongst the trees. How amazing it is to wake up to these peaceful, natural surroundings and spectacular ocean views…