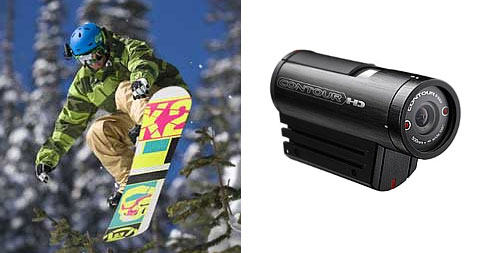 Roadies, snowboarders, skydivers and other extreme sports fans listen up! I have found us the best gift ever, it's the world's smallest wearable video camera in Full HD. The ContourHD comes with a light (4 ounces) yet armored body that slides and locks onto your goggles, helmet, handle bars, vehicle, or anywhere else you want, so you could record your adventures hands-free from within the action!
ContourHD is designed to be operated with a pair of gloves on, using a single button to capture hours of High Definition video to an internal microSD memory card – Over 8 hours of action video at the tip of your glove.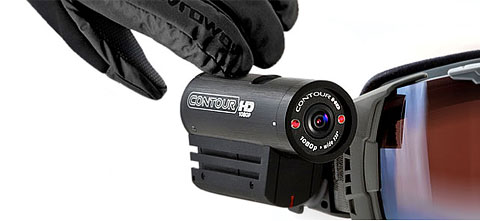 Perfected for outdoor use, ContourHD is fully featured: a 135 degrees wide lens that captures the entire scene without over-distorting the video; fine-tuned image sensor and video processor so that colors will appear as rich as you remember them; a microphone that cuts out the wind noise and records the sounds of the action.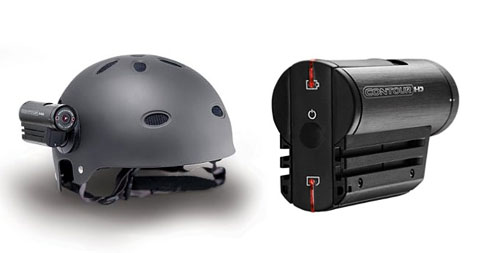 You can also switch between SD quality video captured at 60 fps, which will make the fastest adventure sports appear as smooth as butter, to a crisp HD quality video, with a full 1280x720pxl window and 30 fps, so your videos will be just how you remember them, big and awesome!
Buy This Item