The Bellami HD-1 camera is a top-end filmmaking camera. It uses advanced HD technology and state-of-the-art Chinon lenses but also gives filmmakers the freedom to use older lenses. The technological capabilities of the Bellami HD-1 are awesome and include sensor controlled brightness, a fast shutter speed for capturing fast moving objects and filming in the dark and a color illusion filter that lets you manipulate the images. From a design perspective, the Bellami HD-1 has a cool retro look reminiscent of the old 8mm-film movie cameras, and by the way in terms of size, the camera body is tiny! 9.6 x 9.5 x 3.3cm (without lens and handgrip).
The Bellami HD-1 has mount adaptors that enable users to apply D, C, CS, and M42 lenses and to fuse between old lenses and HD technology. The camera also has an ISO rating of 12800 which ensures the perfect brightness. It uses a 1/3 inch, 2.12 mega pixel MOS sensor that maximizes the effect of the older lenses.
Additionally, the camera has an advanced electric view finder (0.47 inch with 1.44 megapixels ) that guarantees high quality images. Its shutter speed ranges from 1/30 sec. to 1/10000 sec. for a movie, and from 2 sec. to 1/10000 sec. for still images. Furthermore, the camera has an image stabilizer to safeguard against shaking, a 12X digital zoom option and can support a tripod.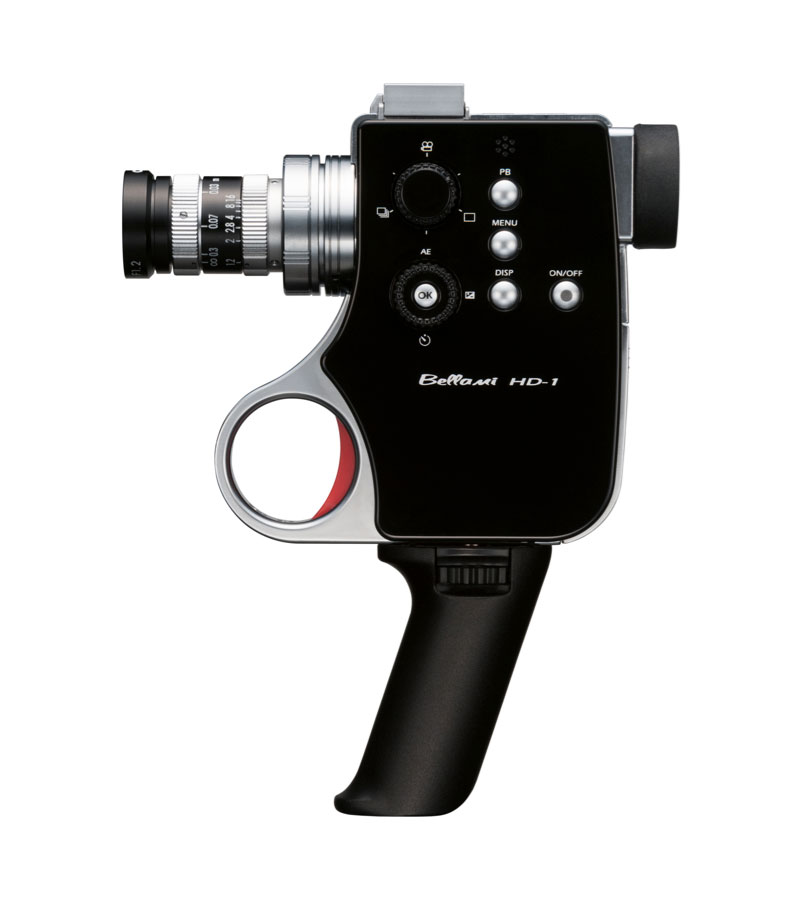 Moreover, most of its buttons are on one side which means that it can be operated with one hand. The camera has nifty digital color filters and advanced color illusion options. It also has an AUX jack and an HDMI connector.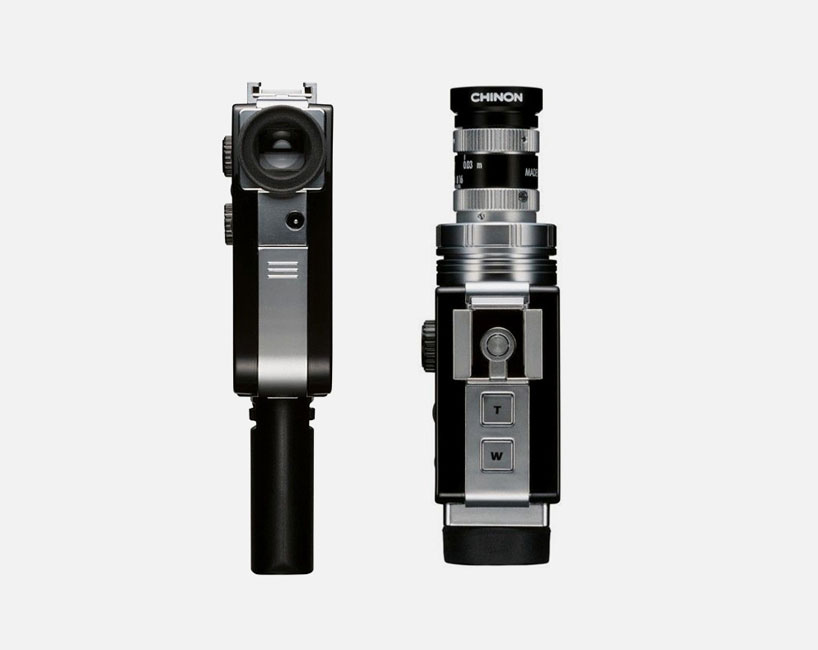 Design: Chinon
Photography courtesy of Chinon