These days there are so many cool gadgets that can help us capture life's greatest moments. And if you are into extreme sports and need a camera that moves as fast as you do, the HERO4 series by Go Pro is packed with everything you need. Its most impressive feature is its size. It's so small that it can literally fit in the palm of your hand, and because of its size, you can easily attach it to your body or helmet and start documenting your next big adventure.
Before we start with all the technical stuff, you definitely need to see this!
Are you stoked yet?!
The HERO4 Session has the latest photography and video technology, and of course it can be controlled from your smartphone. The camera is easy to operate and with a single press you can activate it and turn it off. The photo function has three modes- you can capture 8 MP single photos, or use the Time Lapse function which lets you set the intervals from 0.5-60 seconds. If you want high speed action, you can choose the Burst mode and get 10 frames per second. The camera also has an Auto Low Light feature that adjusts to lighting.
As far as video is concerned, it has 1440p30 and 1080p60 high resolution video capabilities that deliver life-like precision. Additionally, it has a high frame rate of 720p100 video which allows for smooth slow-motion playbacks. An especially impressive feature is the SuperView technology which allows you to capture the wideset angle field ever!
The camera is of course waterproof (up to 10 meters) and its durable design ensures that it can rough it out. It has the lowest profile frame of any GoPro camera and it comes with designer mounts and accessories that work with other GoPro gear and ensure you have the mounting flexibility you need. There are two versions of the GoPro HERO4 Session- the standard and the Surf version- the only difference between the two is the types of mounts they come with.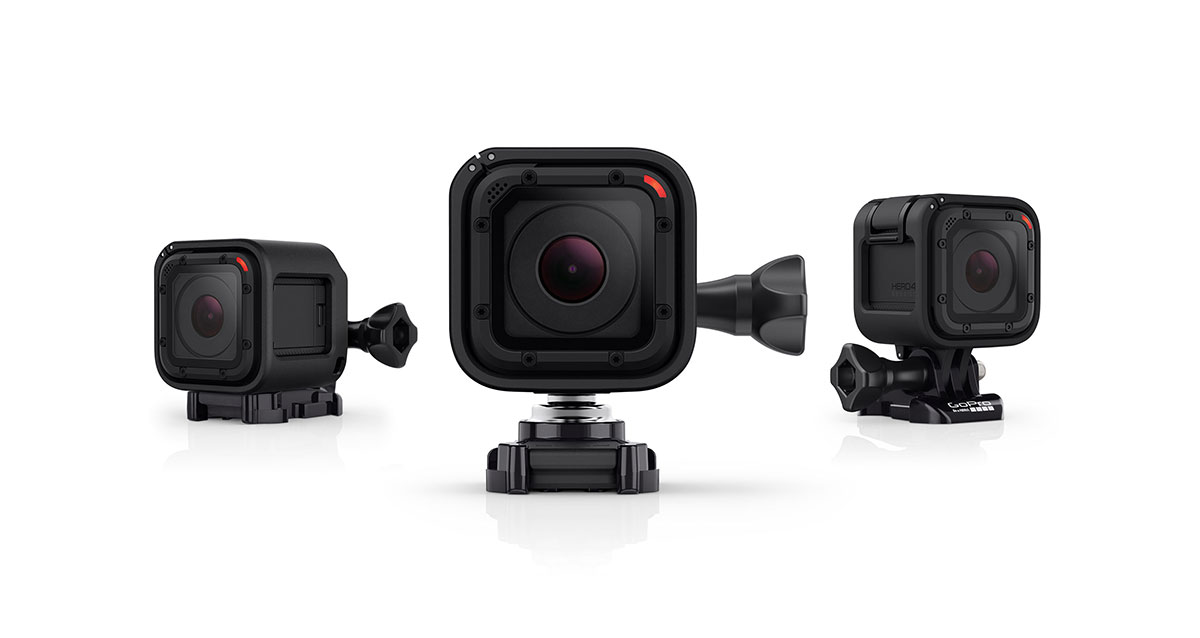 Design: GoPro
Photography courtesy of GoPro
Buy This Item