Photographers are always on the lookout for the perfect camera bag. And since every photographer has their own set of gear, the ideal bag changes according to their specific needs. For example, if i were into landscape or nature photography, i would probably look for a large backpack that can accommodate 1-2 dslrs, several lenses plus a telephoto zoom, filters and a large tripod; on the other hand, if i were a street photographer, i would probably go with a shoulder/messenger bag that can fit a mirrorless camera with 2-3 lenses and maybe a laptop compartment.
The Urban Approach 15 backpack is specifically designed for mirrorless cameras, which is great because I love shooting with my Sony nex6. and so when i was looking to replace my shoulder bag, i already knew what i wanted. It had to be a backpack, not too big yet not too small, easy on the eyes and on my shoulders, with a laptop/tablet compartment and an option to carry a tripod. Now there are a lot of camera bags out there and it might be possible I've gone over almost all of them, but I'm glad to say my search is over. Let me tell you why the Urban Approach 15 backpack by Think Tank Photo is THE bag for me.
The main compartment of the Urban Approach has two zippers that run the length of the bag. This gives you a wide opening when you need to access your gear (unlike other bags with a small side opening that seem more convenient but aren't really).
At first, the bag looks slim and compact, but don't let it fool you – this bag has loads of space! You can fit in 2 mirrorless bodies with lens attached plus 5-8 additional lenses (including a 70-200mm telephoto). Your digital gear is also taken care of with a padded compartment at the back for your 10" tablet and 15" laptop.
What i like about this backpack is it can be easily configured to hold both your camera gear and a few personal items, like a jacket, headphones, some snacks, etc. – it all depends how you rearrange the inner compartment. You can also take all the dividers out and use it as a regular daypack.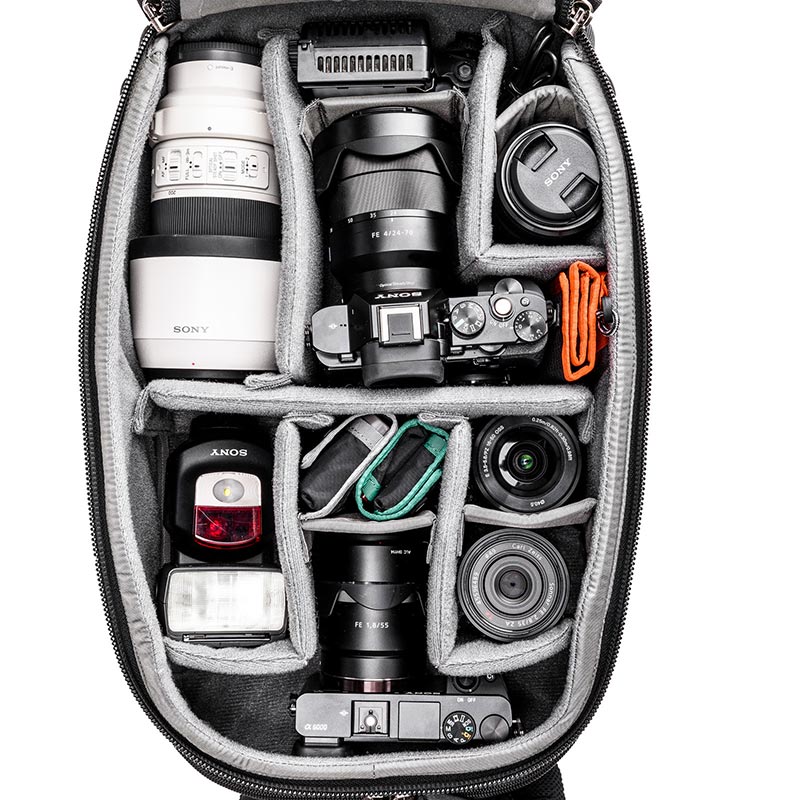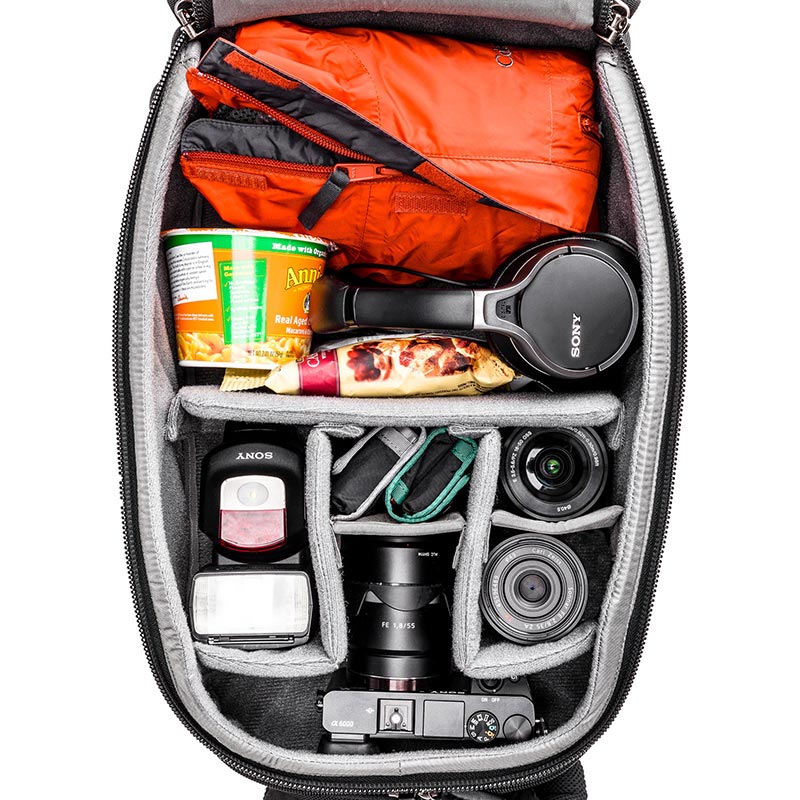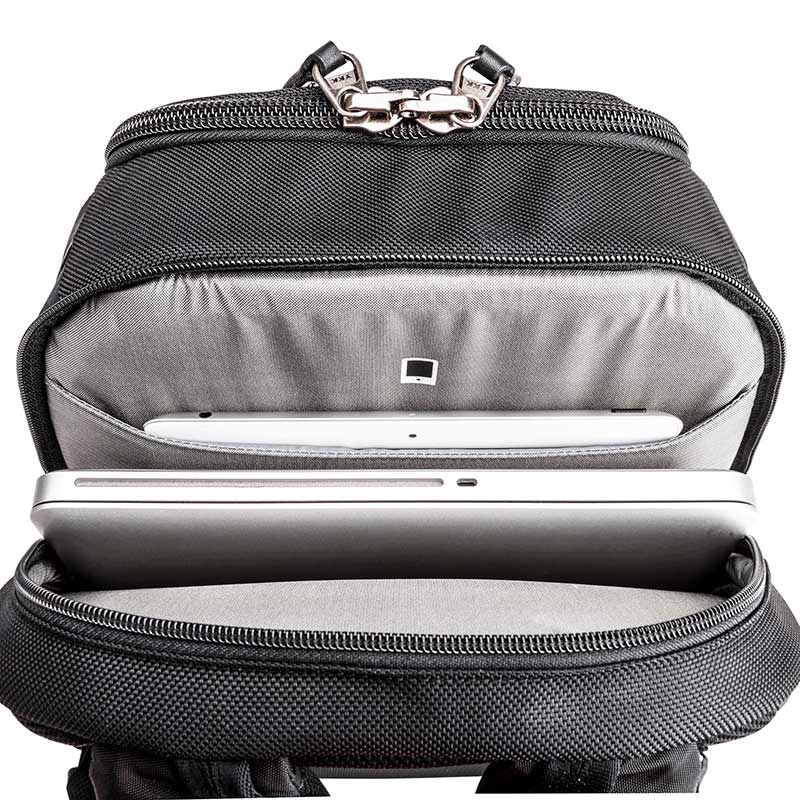 Another feature i like is the size and weight of this bag. If you're going to be in and out of airports you need a bag that can fit under your seat or at the top compartment. Sized at 11" W x 18.3" H x 7.1" D (28 x 46.5 x 18 cm), this bag fits airline regulations. You also want a light bag that will be easy to carry with all your gear inside. This bag weighs only 3.0 lbs (1.3 kg) which is really light compared to other backpacks. Weight distribution is also fantastic, even with my Manfrotto BeFree tripod attached on the side (and the configurable chest belt helps too).
The Urban Approach also features a small zippered front pocket for your smartphone, and two zippered pockets on the inside compartment for your wallet, memory cards, batteries, small notebook etc. On each side of the bag you'll find a small pocket, one for a tripod, the other might fit a small water bottle. At the back there's a handy strap that mounts on a carry on. The bag also comes with a rain cover.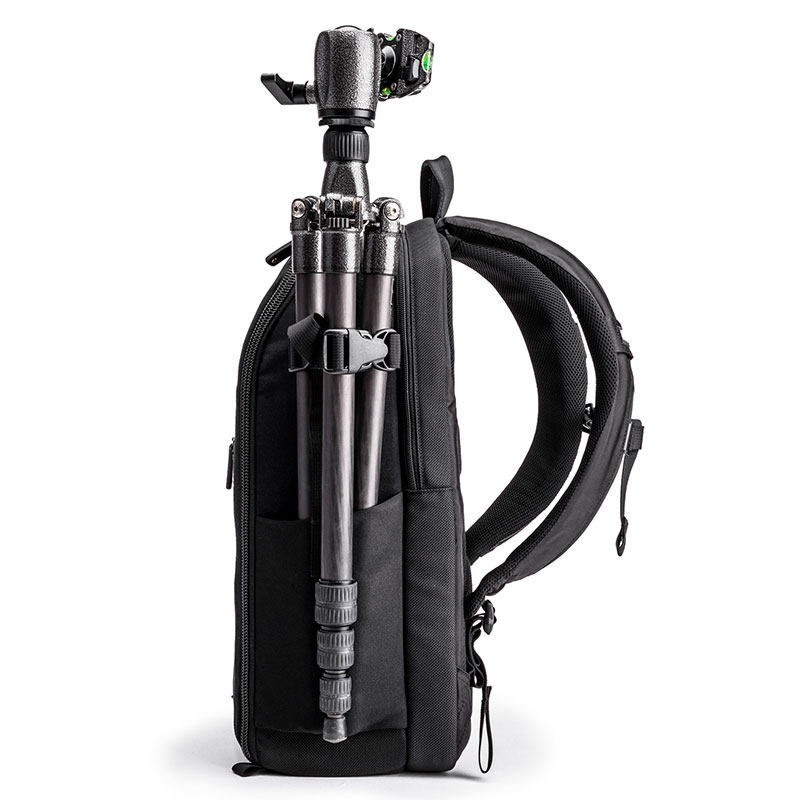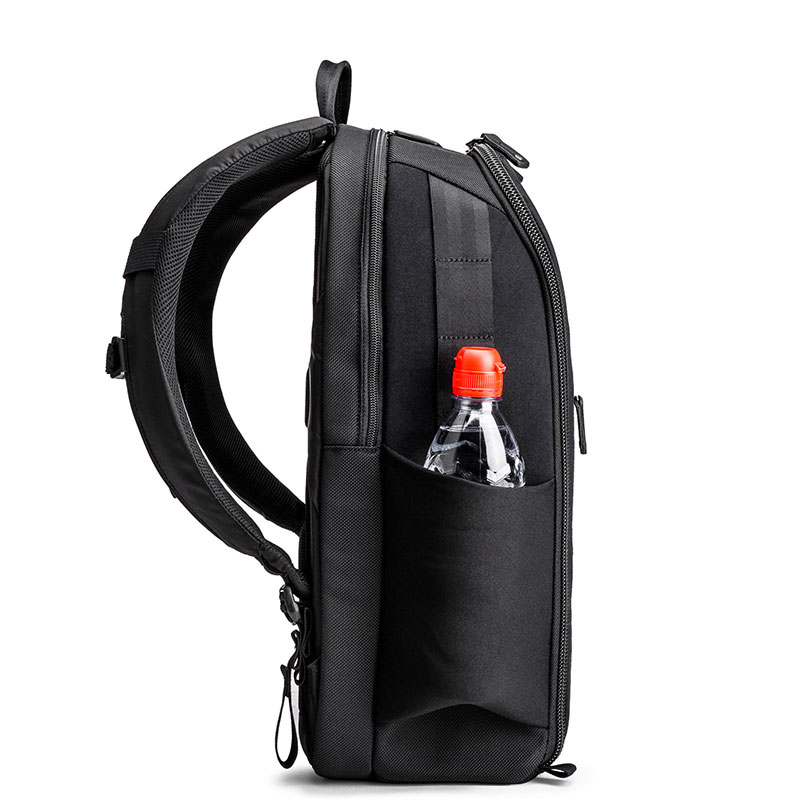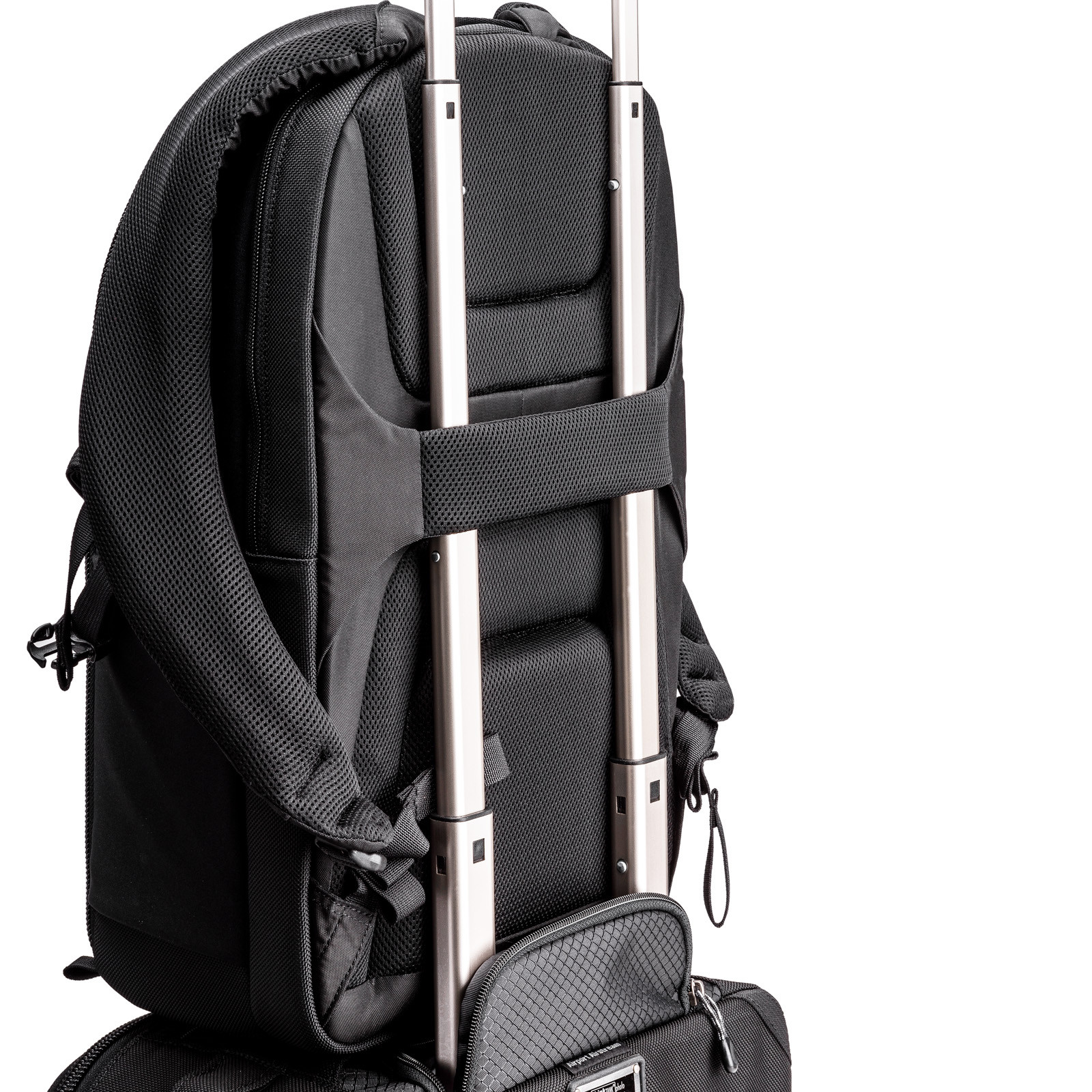 Other than that, the bag feels very durable and sturdy, which is also on my checklist. When you place it on the ground it keeps its balance and doesn't tip backwards. YKK zippers are extremely well made and the padded back straps feel like they're here to stay for a long time. This bag is also pretty discreet. It doesn't scream out 'hey, I'm a camera bag' and with its slim shape it fits perfectly in crowded streets or commuting on the train.
The Urban Approach 15 backpack is available at Think Tank Photo or at Amazon. If you have a mirrorless system – look no further and go check out this bag.
Design: Think Tank Photo
Photography courtesy of Think Tank Photo