The new FrontRow Camera allows you to capture all the action without having to have your hands hardwired to a mobile device. And with Smartphones now capturing our every move, meal and interaction, this alternative way in which to capture life will help you stay present without foregoing a Kodak moment.
This wearable camera is an ideal choice for those who want to be in the game while playing it too, as this photography and video-taking device allows you to enjoy real time and capture it hands-free.
It offers a two-camera system with an 8-megapixel sensor – one in the front that delivers 5 megapixels, a 2-inch LCD touch screen and shoots a 1080p video, and one in the back for a quick selfie; all of which is capable of live streaming to Facebook or YouTube for up to 2-hours.
FrontRow also offers a story mode that allows you to capture photos or videos for up to 12 hours, discarding poorly taken shots, while capable of being interrupted for you to take your own photo or video, then picking right back up where it left off.
This lightweight, user-friendly, capture-all system is a lifestyle hit, and for the price point and functionality – it is well worth the investment in order to start being a captive member of your life, instead of only trying to capture it.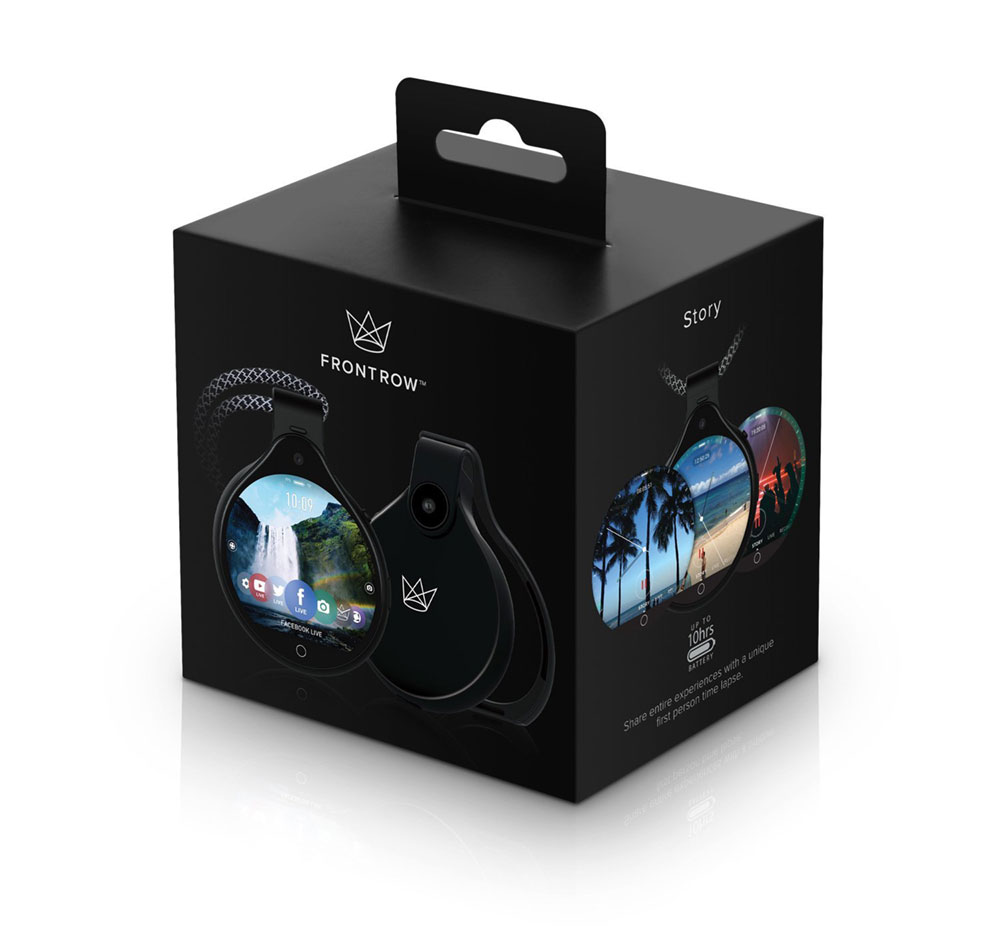 Designers: FrontRow
Photography courtesy of FrontRow