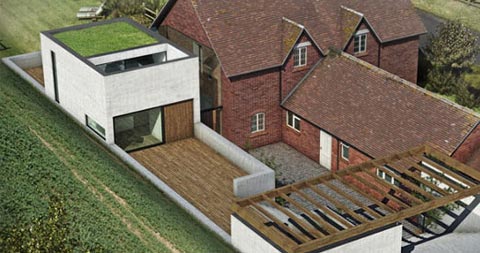 UK-based Dan Brill Architects designed a contemporary extension to this lovely Edwardian house on the outskirts of Winchester. I love the way the new structure stands in contrast to the original home, making a clear distinction between the old and new.
What makes this home extension so unique is the fact that it's constructed from chalk excavated on site. What is considered an ancient building technology, offers an economical and sustainable design solution by using the free supply of a primary bulk building material and at the same time minimizing waste. Further more, the use of rammed chalk also offers thermal mass and a unique texture resembling white concrete.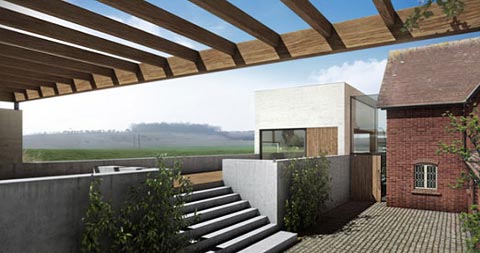 The project is completed with a long terraced courtyard and an entrance pergola, offering charming views of rural countryside to the south.