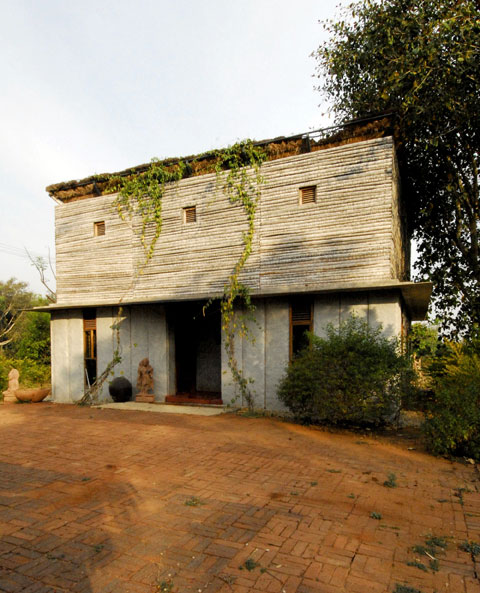 When traditional artisans are called to build a house with a twist of modernity the result can only be one: an outstanding example of how to merge local wisdom with contemporary values. Bapagrama Stone House incarnates this rare achievement in Bangalore, India. A single story building with a total floor area of 111sqm captures our attention for its eloquent relation with the surrounding rural context.
At first we might be easily deceived by its apparent two-story scale: the huge height of the facade results from the use of an inverted pyramid roof that culminates in an interior courtyard. A square-shaped plan contains an open space organization – from social to privates – distributed around the central courtyard.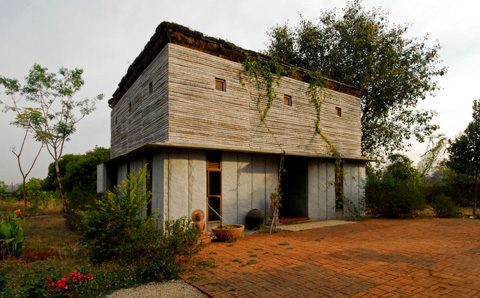 A foyer indicates the front door that leads to the open interior the house. Private areas are concentrated on one side, offering the possibility of total seclusion by using full-height sliding doors. Social areas are positioned on the opposite side in a clear sequence of spatial moments: kitchen, living and dining. A generous covered terrace area – accessible from both dining and living areas – invites inhabitants to enjoy the surrounding nature.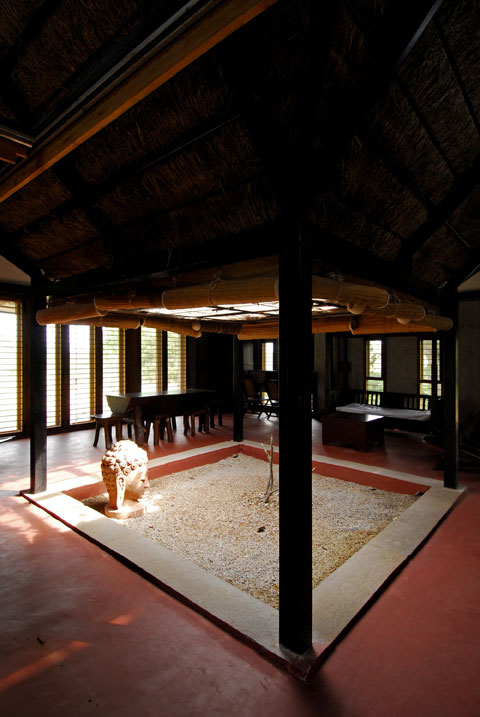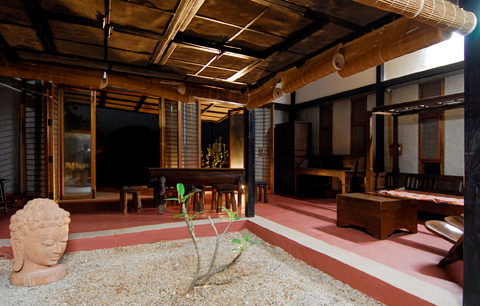 As I mentioned before, local artisans were a crucial element to obtain such a remarkable fusion between a rural environment and contemporary architecture. A limited palette of traditional materials was used throughout the construction: straw bales for roofing, stone slabs for walls and red oxide mud for flooring.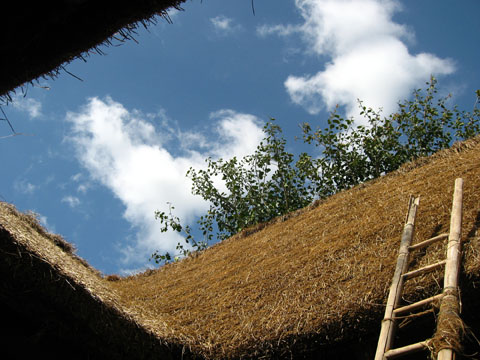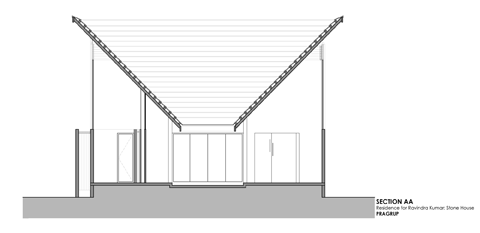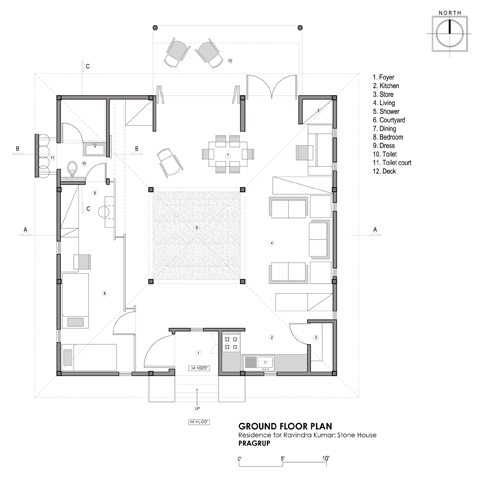 Architects & Photography: Pragrup