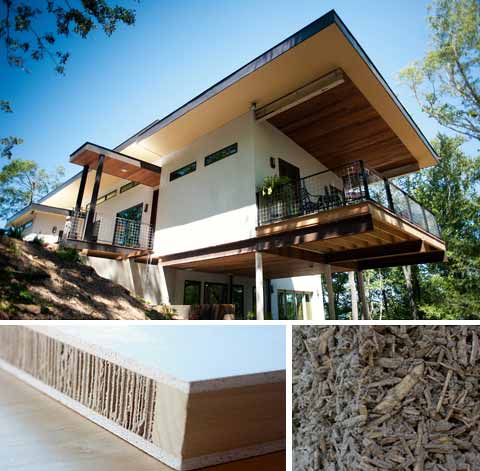 This new green home by North Carolina Push Design is the first hemp house in the United States. Hemp is a plant from the cannabis family – yup, another great feature of this wonderful plant – which is used to build carbon-neutral homes.
This revolutionary material creates a living breathing wall, that is non-toxic, mildew-resistant, pest-free and flame-resistant. The hemp mixture is placed inside 2×4 ft. wall forms. Once it sets, the forms are removed. The result is a concrete-like form.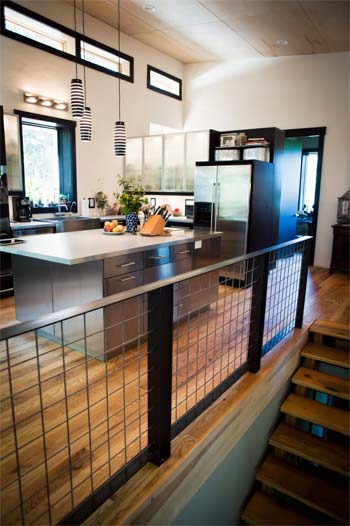 What is hemp and how does it work?
"Hemp-lime is a lightweight composite building material made of fibres from the fast growing plant, bound together using a lime-based adhesive. The hemp plant stores carbon during its growth and this, combined with the low carbon footprint of lime and its very efficient insulating properties, gives the material a 'better than zero carbon' footprint."
During the construction of the house, Push Design comment in their blog:
"Now that I have witnessed the hemp walls be exposed to rain, snow, ice and severe wind for the last 45 days I'm not sure if I have ever seen anything quite like it. It has continued to become harder over this time period and there has been no sign whatsoever of any kind of failure."
As you can see the house is both eco-friendly and beautiful, featuring modern interior design created with close attention to details. Just look at this bathroom – filled with natural light, contemporary yet warm and inviting.