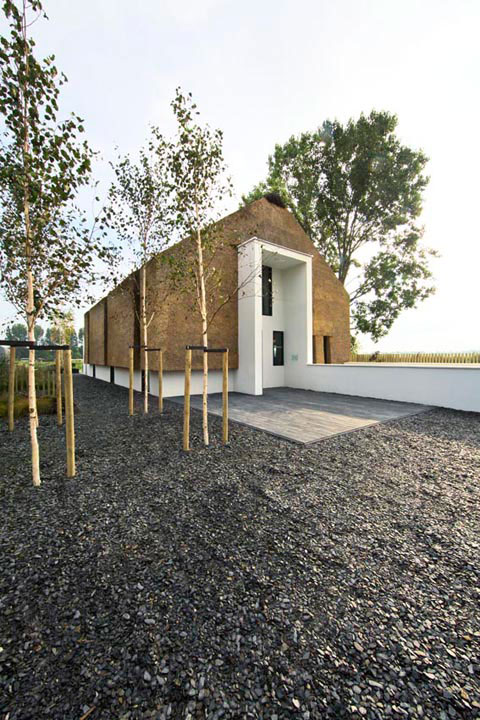 In Zoermeer, Netherlands there's a modern house that reinvents the traditional concept of haystack by adopting its qualities to a different type of program. Living on the Edge represents a real inhabitable haystack, where white stucco, wood and stacked hay layers compose its body. Amazing, right?
This two-story building with a constructed area of 744sqm captures all the attention for its huge scale, an atypical size for original haystacks structures. A double-height white porch shelters the front door erupting from the stacked hay layers that cover the entire roof and facades.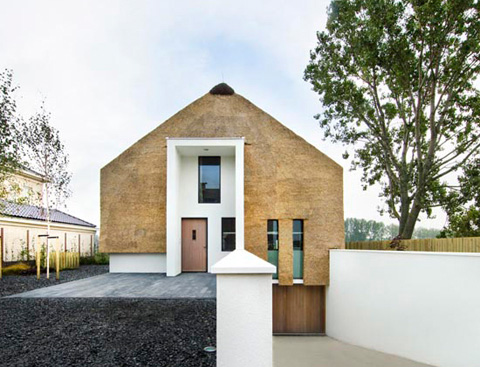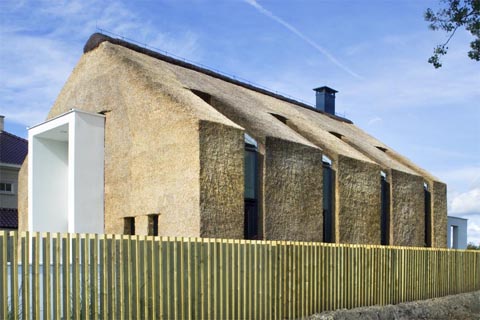 A large hall, and toilet room introduce us to the ground floor plan where a generous open space reunites all the social areas: kitchen, dining and living. A staircase leads to the upper level reserved for private bedroom areas. In the master bedroom the inhabitants can choose between a spacious shower and a quiet bath.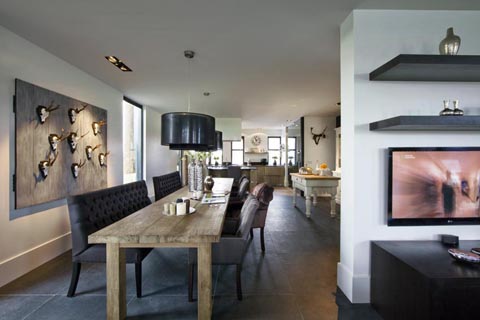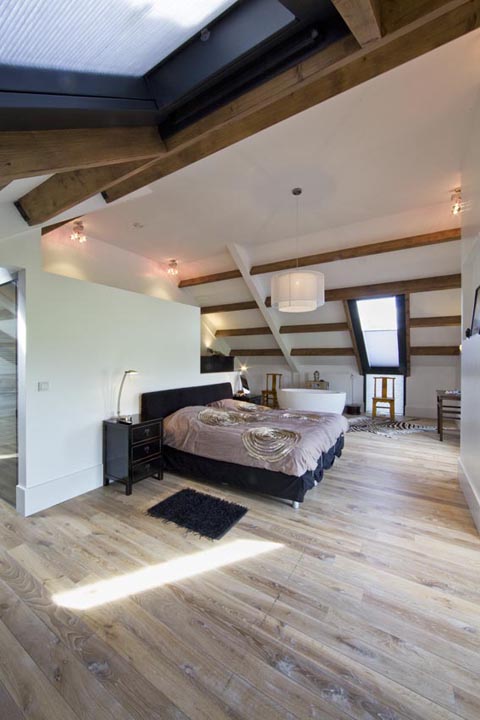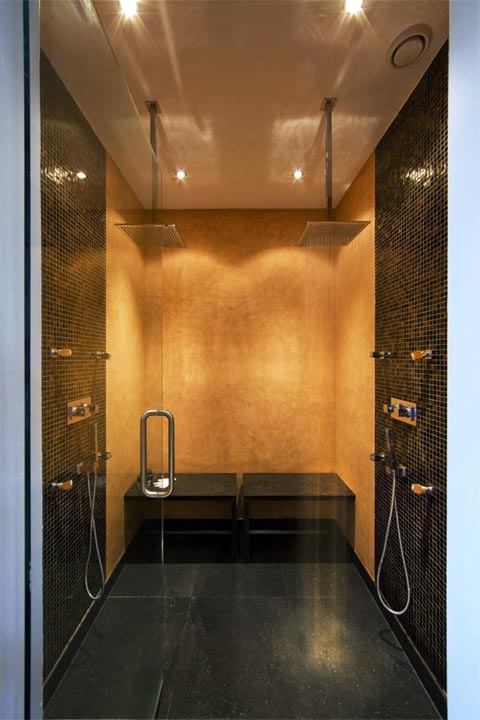 Vertical openings were designed to offer great views of the surrounding landscape as well as the generous wooden terrace that extends the living room to the exterior. Interior surfaces blend traditional materials with more contemporary lines resulting in a poetic fusion of different values and aesthetics.
Haystacks – a rural element – have been transformed into a spacious contemporary home.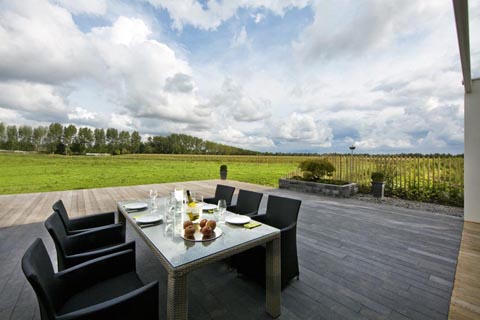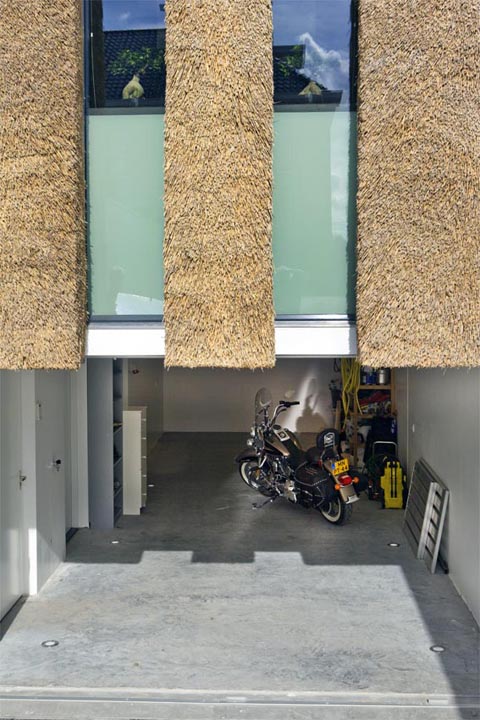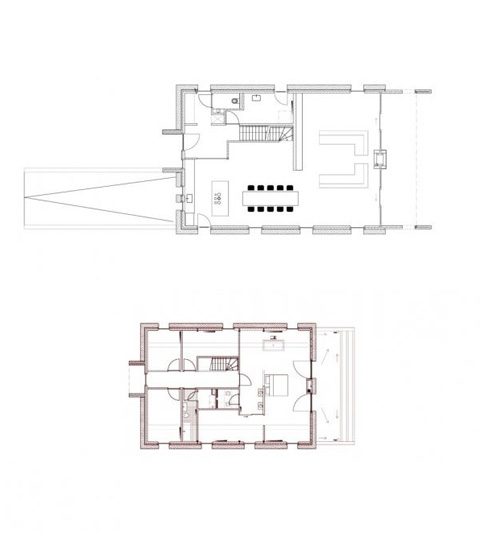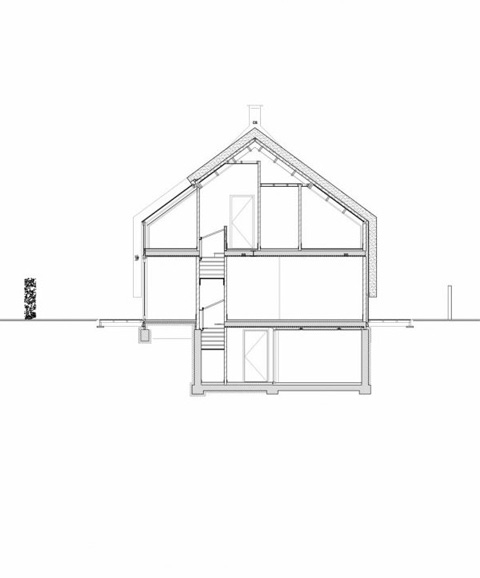 Architects: Arjen Reas
Photography: Kees Hageman