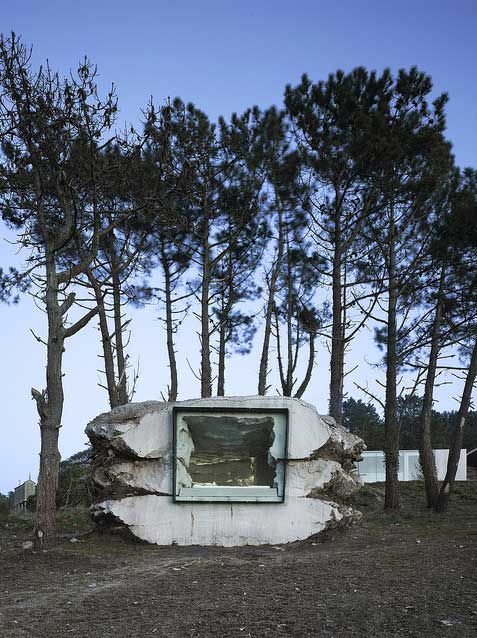 This is one of the most interesting architectural projects I have ever seen. It's called Truffle – a space within a stone that sits on the ground. It consists of hay bales, earth, and concrete, uniquely combined.
The result is a small, amorphous shelter that blends seamlessly with its natural environment. Sounds interesting, right?! Keep on reading to see the unique building process of Truffle, created by Spanish Ensamble Studio.
I'll try to keep it short and to the point, so here goes: first, a hole in the ground was made, piling up on its perimeter the topsoil removed; then hay bales were used to build a volume, which will serve as the living space later on; mass concrete has been poured and all was covered by earth.
Next step – uncovering Truffle.
"The earth and the concrete exchanged their properties. The land provided the concrete with its texture and color, its form and its essence, and concrete gave the earth its strength and internal structure. But what we had created was not yet architecture, we had fabricated a stone."
In order to explore the core of the mass, a few cuts have been made by using quarry machinery; then, to empty the compressed hay interior, the calf Paulina was brought in to eat the interior volume; it took her a whole year to eat it all…