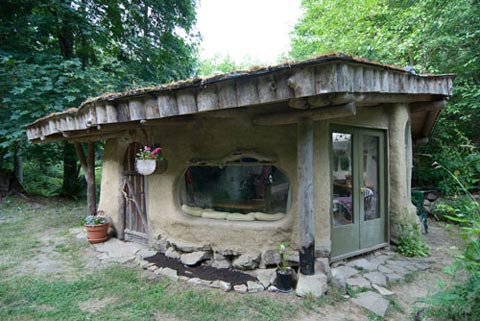 Cobworks, led by Patrick Hennebery and Tracy Calvert, offer workshops on how to build sustainable earth and cob houses by using unprocessed, natural and local materials such as sand, clay, straw and water.
Take Pat's First Cob for example, isn't it wonderful? This beautiful tiny cabin is just 240 sq.ft. serving a studio. At first, Patrick built the foundation, used beach logs for the frame, then finished the walls and roof; plastering was done by both Tracy and Patrick. Now, check this out, the budget for the project was just $1,000, built (almost) entirely by Patrick himself after just a three week course. Wow! That's amazing.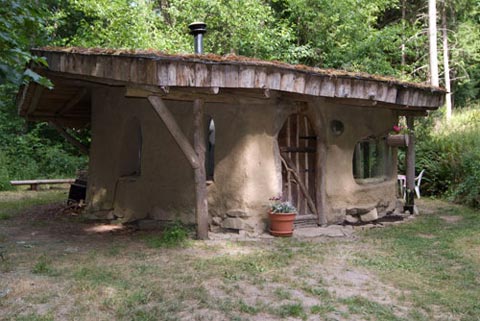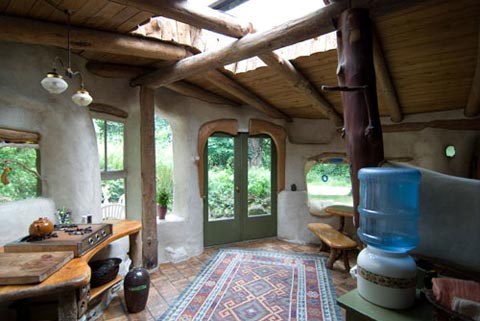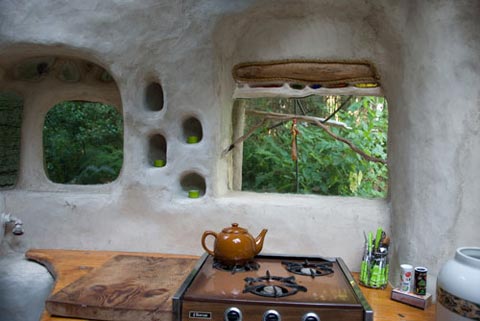 " Cobworks is committed to building beautiful, affordable structures with natural and local material in a spirit of cooperation and social responsibility. "
The Deaconvale Farm Cob was a large project, resulting in a 800 sq. ft. cob home – with beautiful curved walls, a living roof, Rumford fireplace and earthen floor – buried into the hillside on a 90 acre organic farm. The stonework took 2 weeks to complete, gathering stone on the farm for the back wall and foundation; logs were also harvested and milled on the farm. Total cost was approx. $48,000.