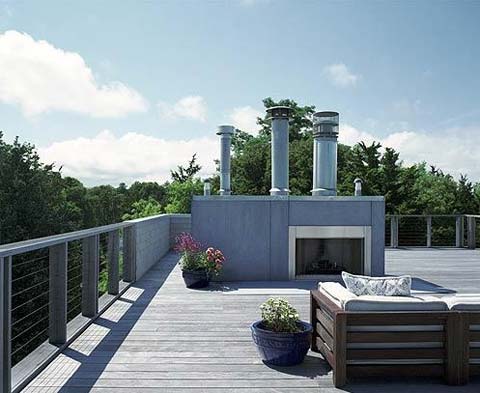 Located in a small town in Cape Cod, approx. 90 miles southeast of Boston, Massachusetts, this family getaway is a beautiful 2777 sq. ft. prefab home with four bedrooms, three bathrooms, kitchen, living room, multimedia room, an outdoor terrace and a rooftop solarium. …Oh, and a picturesque location overlooking Salt Pond Bay in the Atlantic Ocean.
The house features a simple box-like shape with a birch-clad exterior and an inset entrance way. The rectangular split-level floor plan creates great spaces, such as the terrace adjoining the living room on the second floor, a veranda with insect screens, and a balcony on the west-facing facade.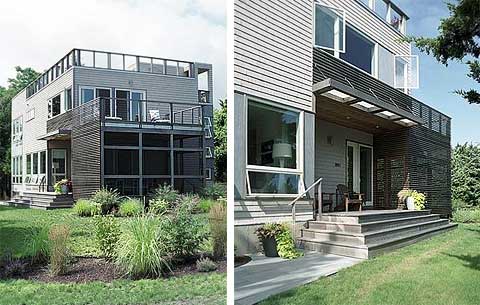 Wow! check out the rooftop area and its amazing view. What a great place to bask in the sun on summer days and spend some quality time with family and friends relaxing on those comfortable lounge chairs in front of the chimney on chilly nights.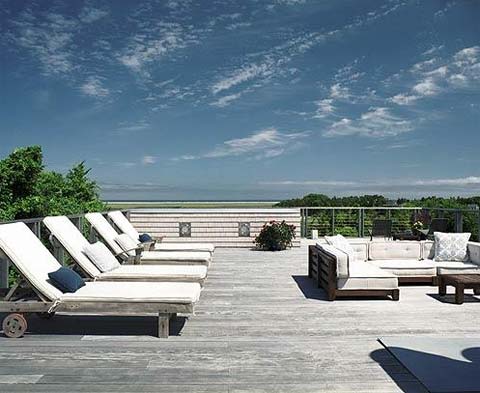 Wood panel covering, windows, bamboo flooring, as well as the modular furniture were all prefabricated and transported by road.
Overall, the construction took three weeks in the factory and four months on site.