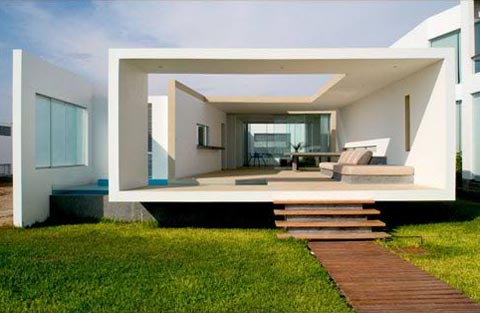 Located on a beach 100KM south of Lima, Peru, this modern structure is a 2,300 sq. ft. beach house for a couple and their three children. The house looks like a large container box, however if you look closely you will notice the volume has been strategically cut in different shapes and sizes to create visual effects and control sunlight.
The structure has also been suspended over the lawn to create the feeling of weightless and freedom, enhancing the concept of a seaside getaway.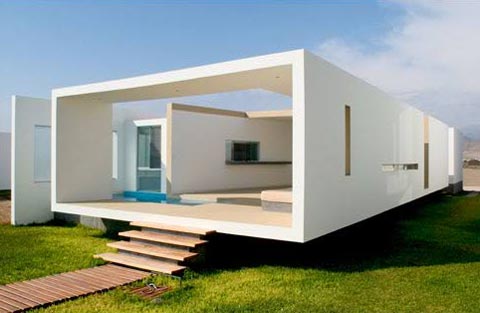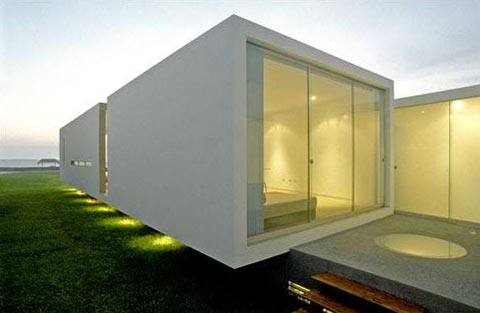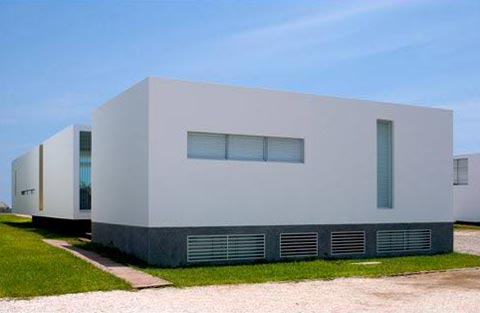 Living areas are arranged as a continuous space, blending indoor and outdoor areas. I love the way the view is almost framed by the structure, creating beautiful and intimate outdoor spaces.