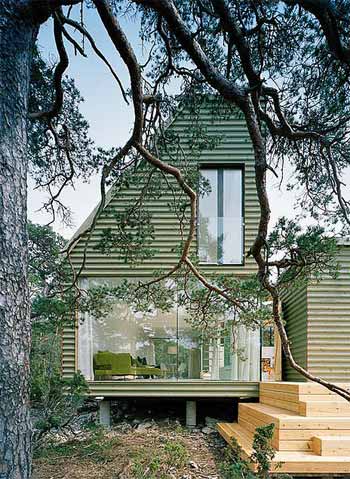 Located in Gotland, one of Swedens most popular summer vacation spots, this charming holiday home blends beautifully into its natural surroundings.
The exterior of the structure features Chinese tung oiled pine siding and decking, green painted siding combined with cor-ten steel details.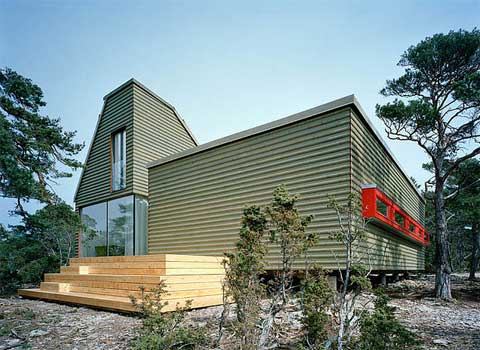 Compared with the rich exterior, the interior of the house is calm and subdued with its white painted walls, white washed pine floor, square concrete fireplace, and limestone. All the material were produced locally on the island of Gotland.
From the facade into the inner courtyard, large floor-to-ceiling windows bring natural light and wooded scenery.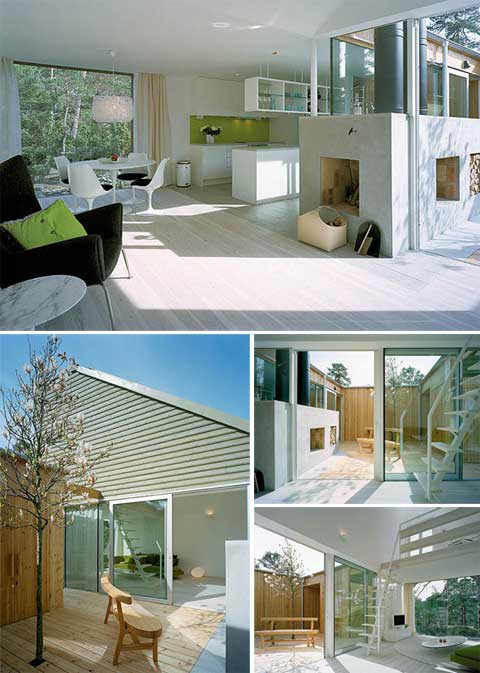 I simple love these charming built-in beds with their red-patterned curtains, providing privacy and a lively color to the sleeping area.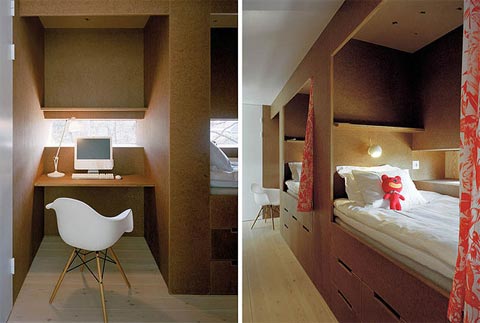 Two small beach cabins are located just a short walk away, with pine facade panels treated with a tar and linseed oil varnish – a traditional treatment for houses by the sea.