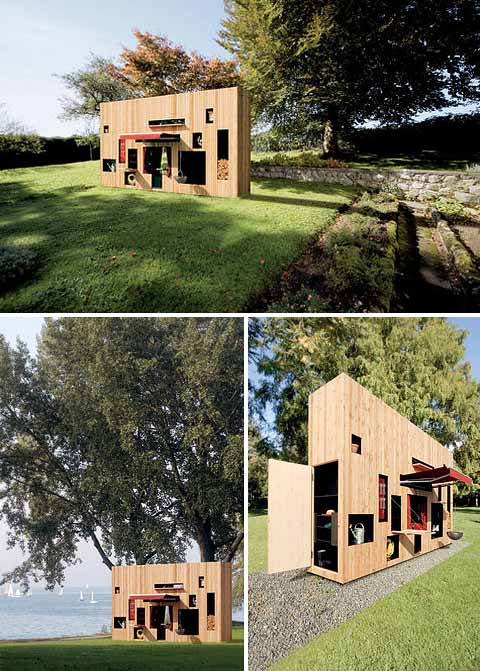 This very unique garden shed is inspired by a book by American writer and philosopher Henry David Thorea, called 'Walden; Or, Life in the woods'. The story details Thoreau's life and his relationship with nature, where he experienced simple living and self-sufficiency, over the course of two years in a cozy 10′ x 15' cabin he built near Walden Pond, Massachusetts. Sounds great, right? Well, the story influenced this three feet wide and two stories tall garden-shed, which invites one to live outdoors.
The Walden garden shed is so awesome you probably wouldn't want to go back in the house. Different-sized spaces and compartments are carved into this extremely narrow wooden box, offering lots of room for almost anything associated with garden and outdoors, such as birdhouse and bird seed, flower pot and water can, grill utensils and picnic table.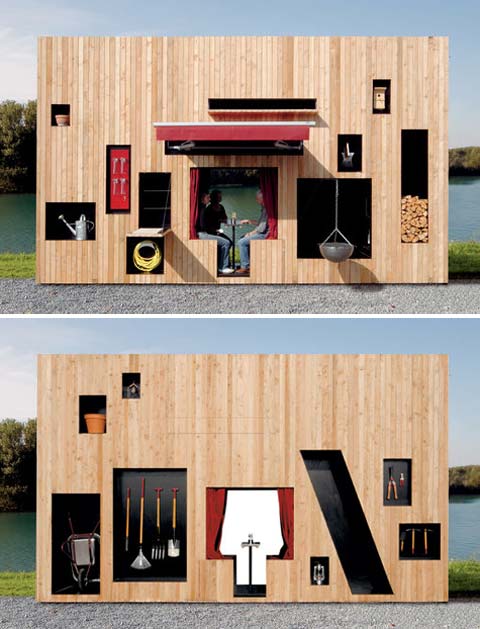 Avid gardeners could store various tools such as shovel, rake and wheelbarrow while easy goers could take a seat at the table in the seating cabin,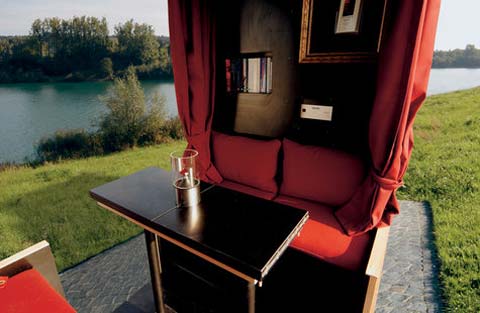 or climb a ladder to the upper level where they could enjoy the view or stretch out and guess cloud shapes or count stars under the sliding sun roof.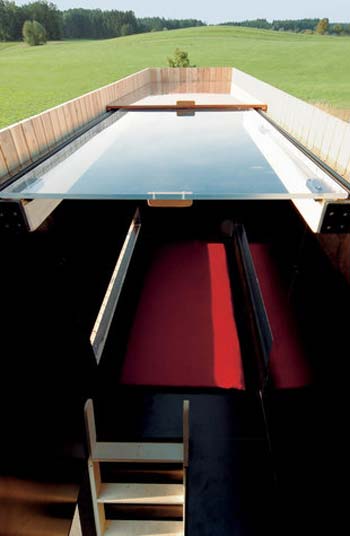 Check out the suspended fire cauldron, which calls out for a campfire, and right beside it, the necessary space for firewood.