To the outside world, Toronto might be considered a cold Canadian city with visions of dogsleds and Mounted Police dancing in their head. But for those who live there, they know very well what a cultural metropolis it truly is – offering four distinct seasons and a plethora of beautiful locations in which to visit. The Grotto Sauna by PARTISANS is a fabulous example of exactly the type of random beauty you will find there. This Georgian Bay, Ontario prefab gem boasts of 800 square feet of specialized steam, sculpted to utter perfection.
Sophisticated in it's craftsmanship with a digitally scanned, highly accurate 3D image model having been first created to minimize site impact while maximizing on the view; this sauna seamlessly emulates cutting-edge sustainability, delivering a prefabricated space that is as inspired inside as the view it overlooks.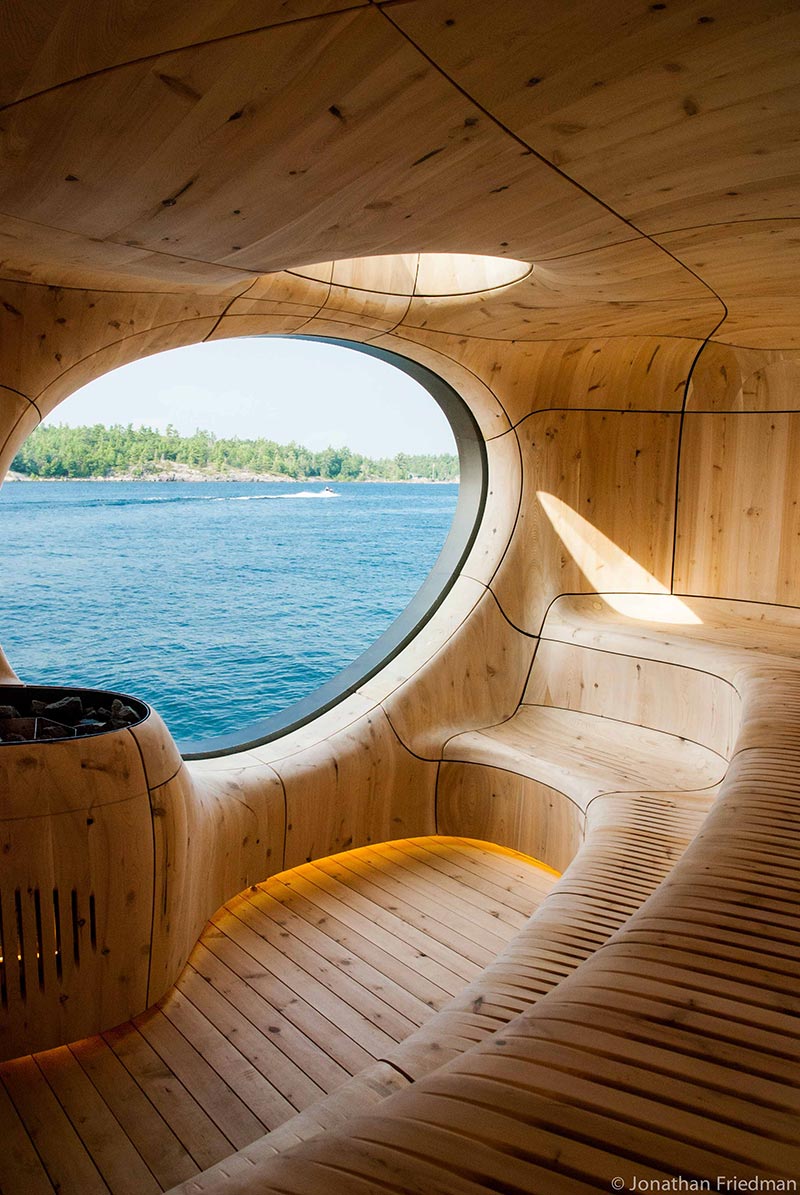 Built of charred cedar based on an ancient Japanese preparation known as "Shou Sugi Ban", it gives the Grotto Sauna a weathered look, initially misinforming anyone who happens upon it with the idea that they have discovered a lost shanty. But take a step inside and one will quickly recognize that it was made for a time and a place that is exactly now, steeped in modern marvels, and completed to perfection.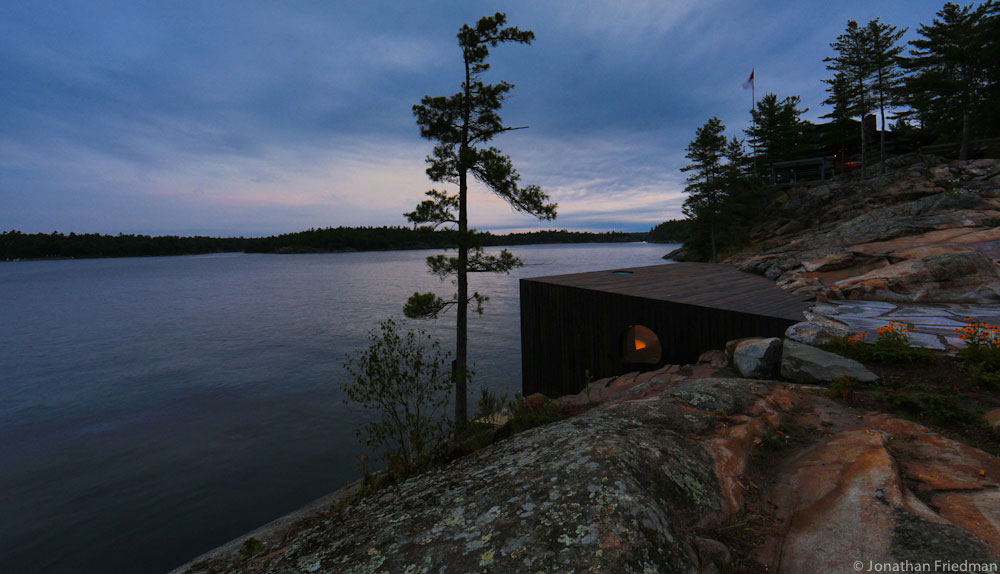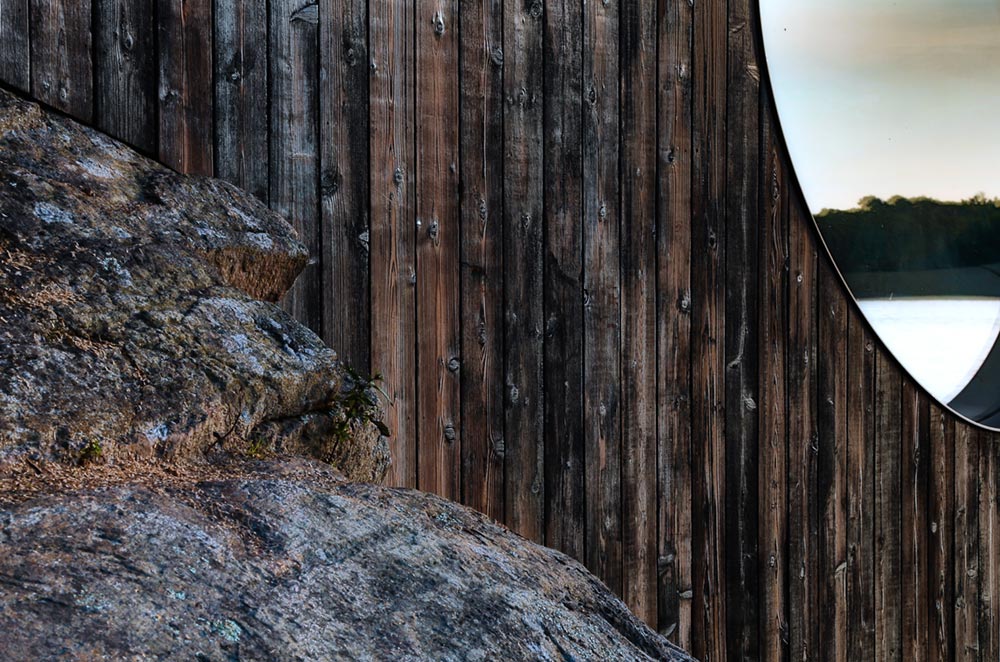 Overlooking one of the Great Lakes – Lake Huron – this outwardly unassuming structure is nothing short of Nirvana within, delivering a sustainable experience that will capture the memory of anyone who has the privilege of enjoying it for years to come!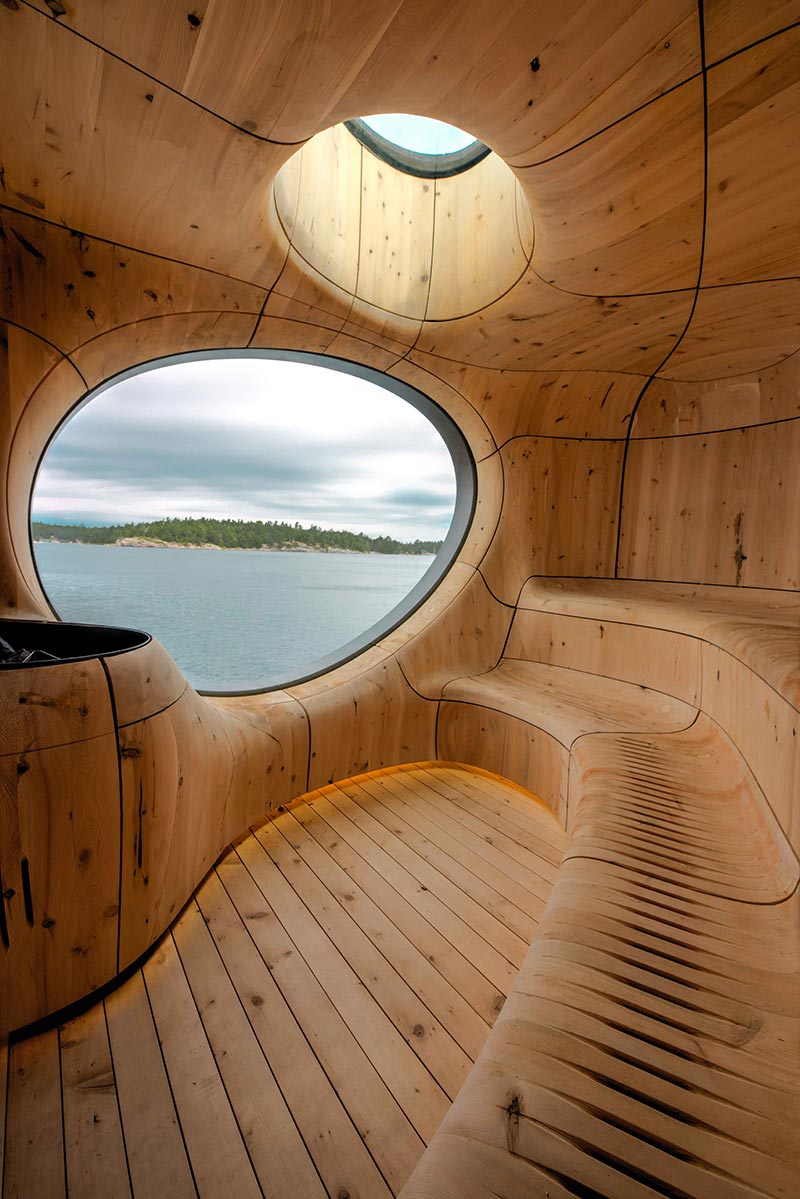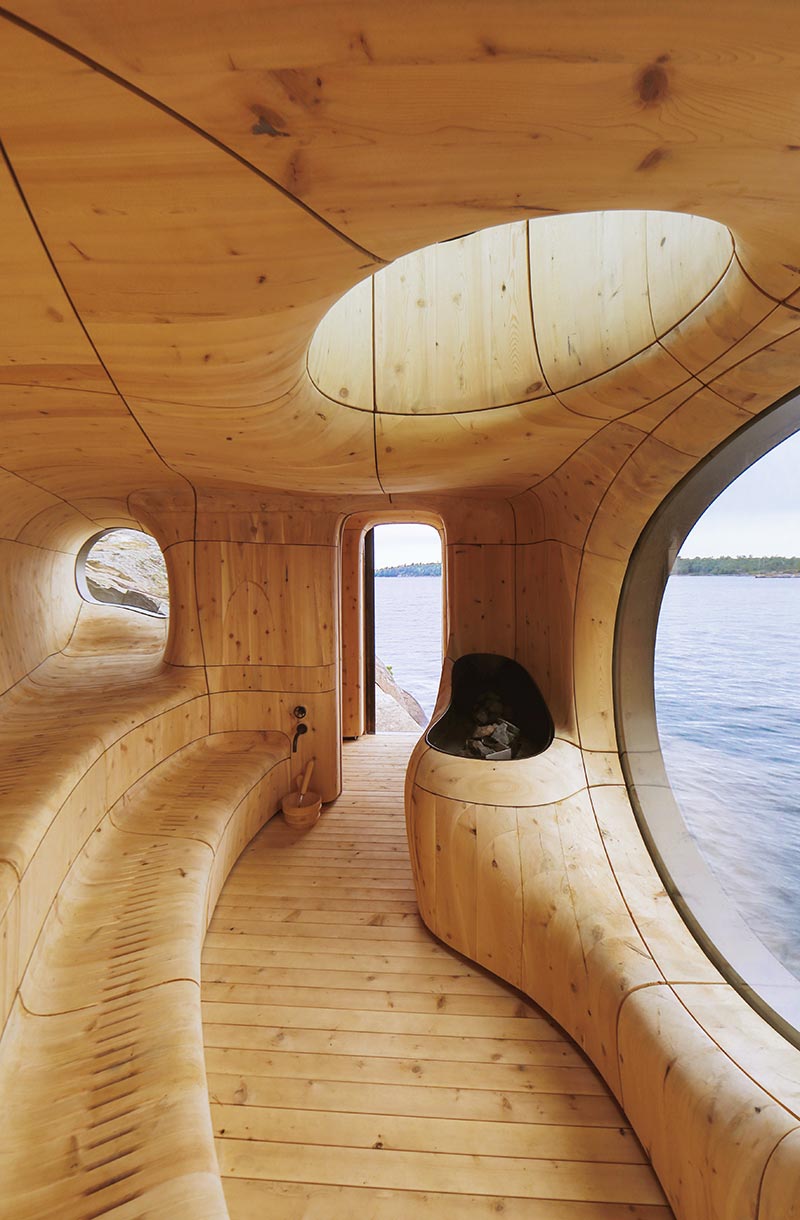 Architects: PARTISANS
Photography: Jonathan Friedman / PARTISANS