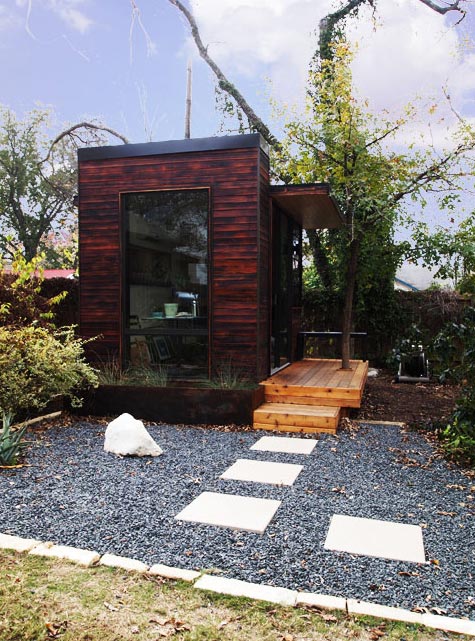 Modern times come with new challenges. When work and living merge to a single space, many people are in need of a physical separation between what happens in their life at home, and their work at the office. Sett Studio demonstrates how to create an efficient physical boundary between work and home. In Austin a small prefab building with only 8.5sqm reinforces the idea of living and working in style and comfort.
Placed in a rear garden full of trees and vegetation, Sett Studio is a magnificent example of building with SIP – Structural Insulated Panels – highly energy-efficient, air-tight building panels used for floors, walls and ceilings. Prefabricated SIP reduce the material waste generated during construction as compared to its on-site equivalent.
The use of advanced software allows custom-built panels to match the exact dimensions of the structure. The composition of the program is quite simple: an elevated platform gives access to the studio, working as some sort of tiny front porch where a black bench clearly invites to a short coffee break… Once stepped the sliding window, a desk awaits for inspirational hands while a low window lets the sun heat the space.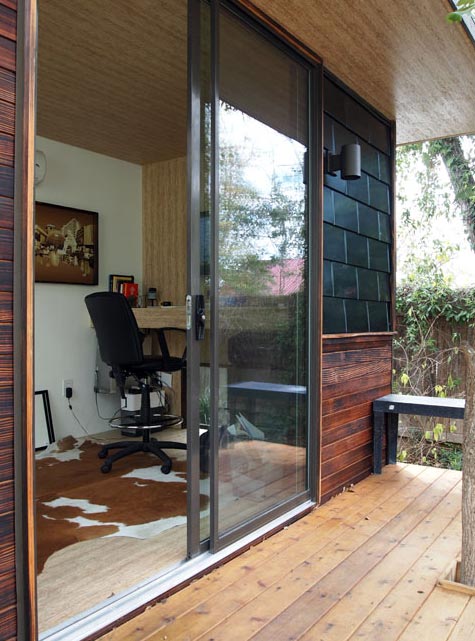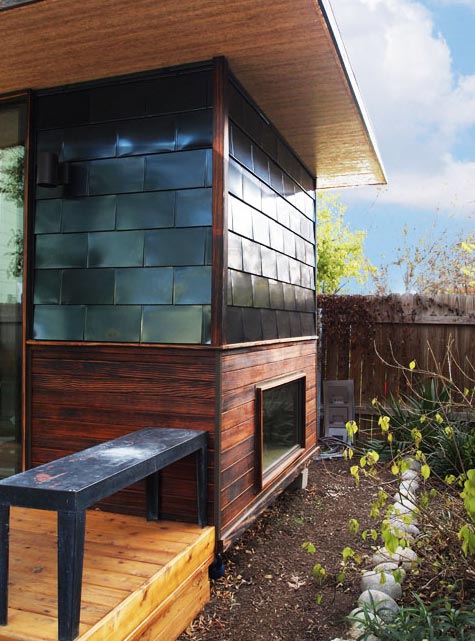 On the opposite side, a large opening illuminates the work space while offering a generous view over the surrounding garden. Wood panels clad the interior surfaces to maintain a warmer environment. Sett Studio is the starting point to a productive and enjoyable working day…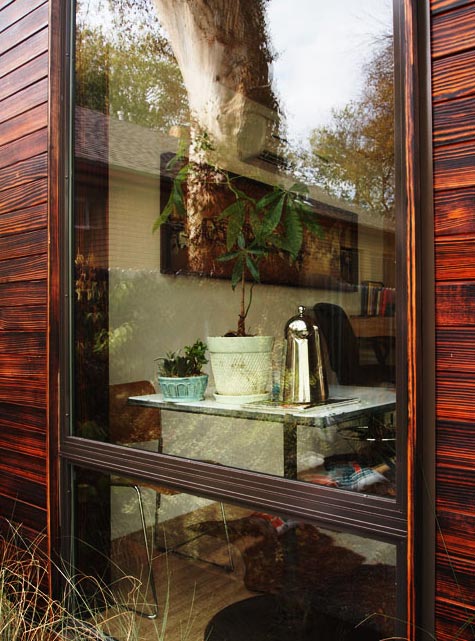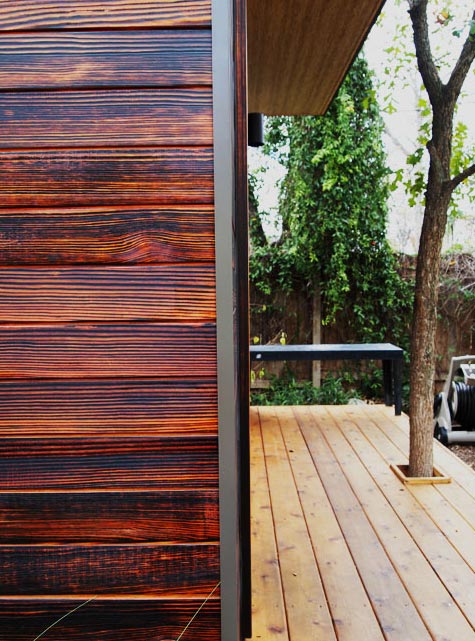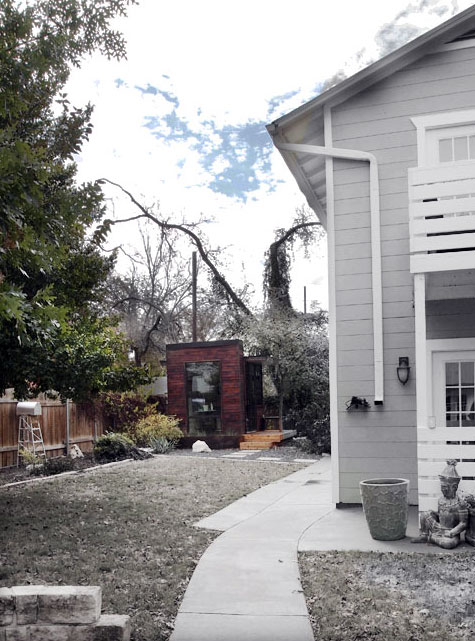 Architects: JSquare Architecture