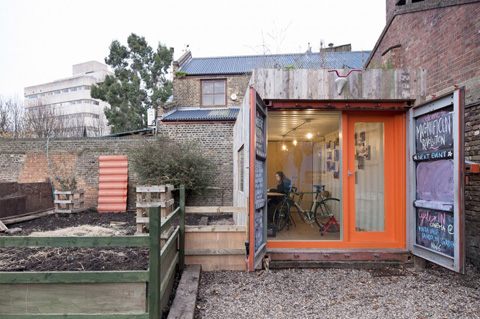 Recycled shipping containers can be a box full of surprises for architects. Located in Hackney City Farm, Magnificent HQ is the headquarters of a non-profit organization called Magnificent Revolution. Created from a converted shipping container, this multipurpose space serves as a studio for creativity and learning. The space demonstrates and teaches energy efficiency principles, beginning with its own example as a prototype.
Magnificent HQ is insulated externally with lambs' wool and wood fiber slabs for a more comfortable interior atmosphere. A green roof garden – mainly composed by wild flowers – also contributes by moderating the temperature inside the shipping container. All the constructive process aims to recycle the large amount of materials as possible so timber cladding is made from recycled palettes, and the joinery and floor are made from straw board.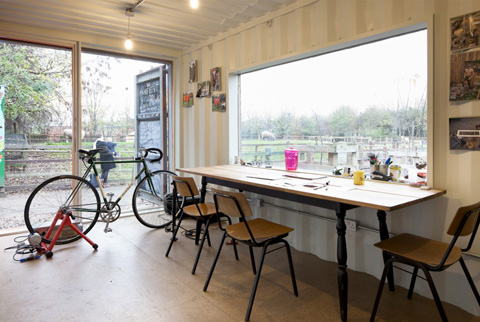 The metallic surfaces were left exposed inside the container, painted white for a brighter ambiance. A fixed window assumes the only permanent opening in Magnificent HQ, beside the original two doors that can be fully open or closed for security.
A minimum budget can sometimes lead to wonderful creativity… And in Hackney City, a recycled shipping container – a mass produced universal module – was brilliantly converted into a house of knowledge entirely built by volunteers with low- tech construction techniques.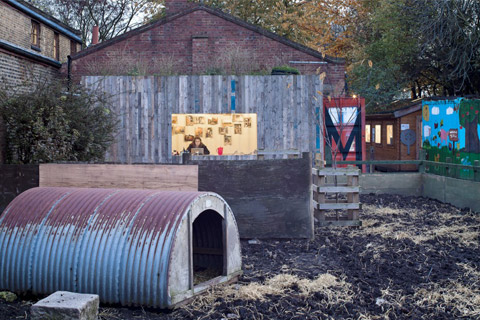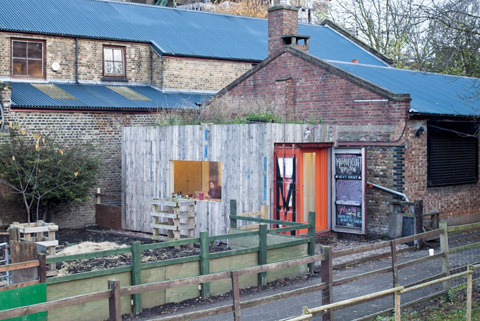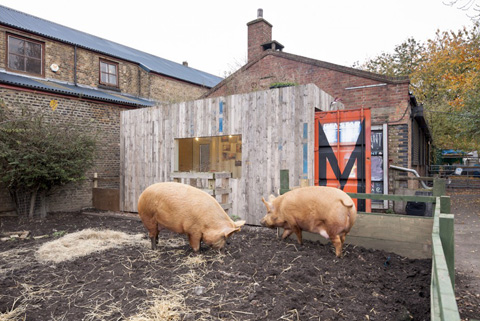 Architects: Carl Turner
Photography: Tim Crocker