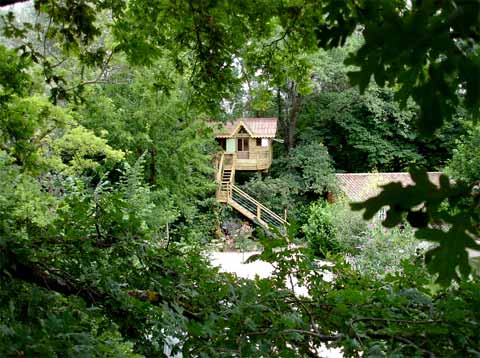 Located a short drive from the beautiful city of Avignon, France, this charming tree house is actually a bed and breakfast cabin. The Green Pavilion, or Le Pavilion Vert in French, offers a charming 20 sq. meters cabin for two people, with a double bedroom, bathroom, kitchenette and a lovely 7 sq. meters terrace shaded by foliage.
The treehouse is perched between two oak trees, overlooking a beautiful garden. Inside, the ambiance is warm and inviting, where you can sleep comfortably under a tree branch and wake up in the morning to a tasty breakfast basket. Price is approx. €130 per night.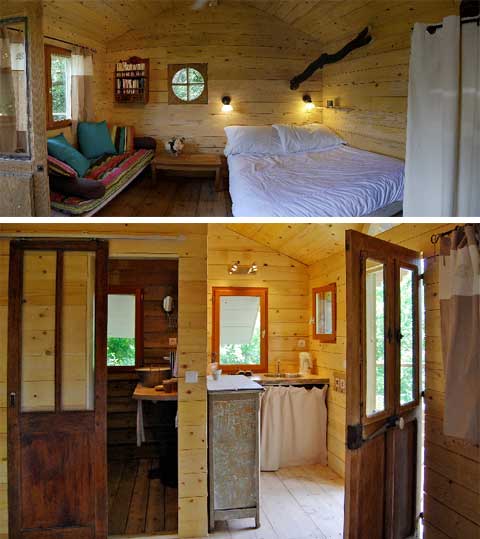 All elements of the structure were hoisted by hand and a rope bridge. The worktops are made of planks with the shape of the trunk on the outside edge. Check out these bright Aqua-colored window shutters, aren't they adorable?