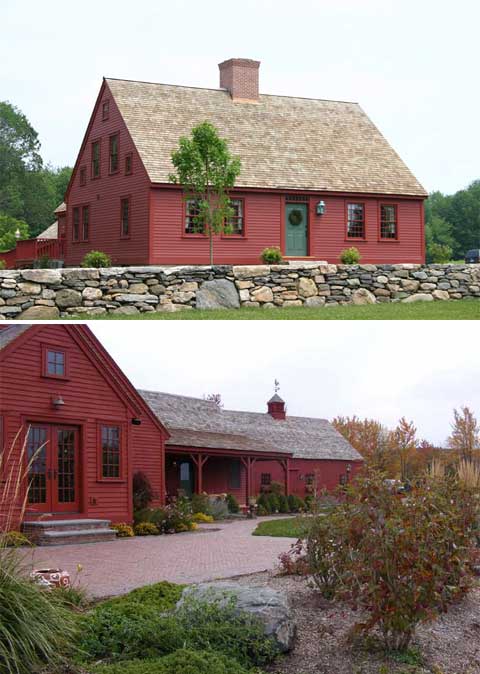 I admit there's a romantic side in me that pops its head whenever I see houses like these; homes that are full of character, oozing with old-fashion historical charm; houses that have a story to tell… These gorgeous abodes are fashioned after authentic 18th Century homes found along the Connecticut countryside, reflecting a periodic style where every space has a sense of purpose.
What makes these homes even more appealing is the use of sustainable materials combined with open and bright living spaces that are practical, suited to the owners needs, and best of all, modest in scale.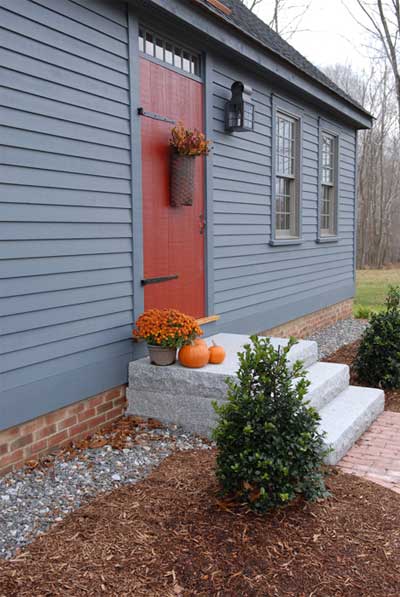 These traditional stick built houses display prudent restraint without sacrificing beauty or charm, featuring large beams and timber ceilings, Gambrel rooflines, interior wide board flooring, handmade interior & exterior doors, hand-forged period hardware, alcoves and built-ins, a central fireplace, ell and farmer's porch (perfect for rocking chairs and lemonade).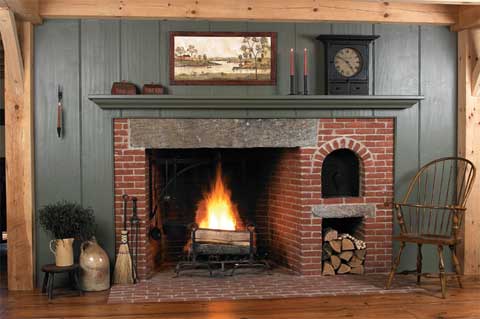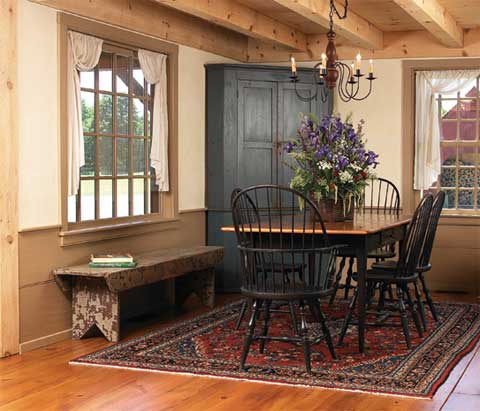 The old New England charm materializes in the smallest of details, from a fireplace crane & trammel, a beehive oven door to decorative nails, bean strap hinges, thumb latches & pulls.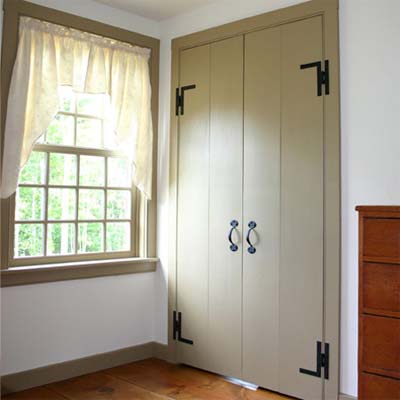 a beautiful entry with a large foyer and front stairway;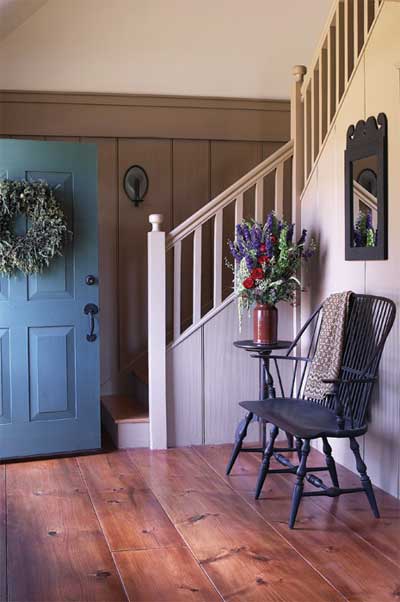 an open floor plan that offers a feeling of spaciousness, while providing many small gathering areas;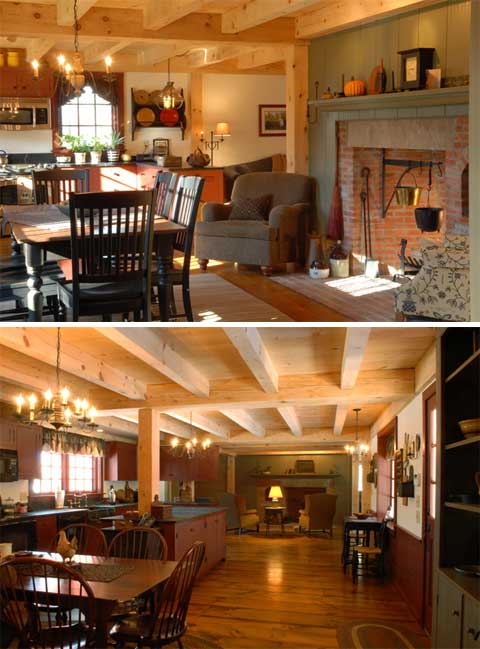 bringing back the traditional pantry to your home – how wonderful!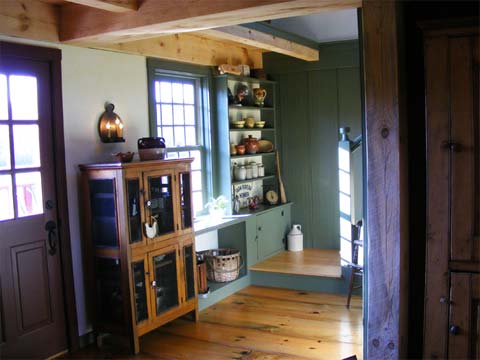 a small nook off the kitchen serves as the perfect space to organize your daily life.