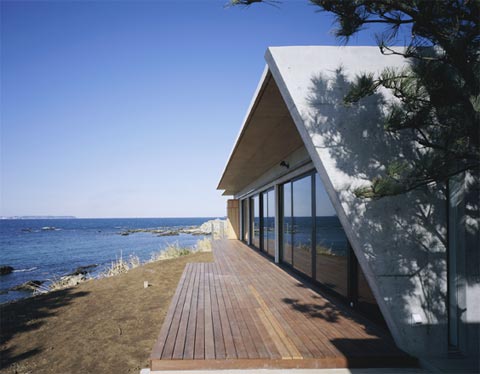 This concrete structure is a one-story seaside villa located in Huttsu City, Chiba Prefecture, Japan. This modern beachfront getaway home belongs to a small family, who lives in Tokyo, and wanted a space for relaxing during weekends.
Looking at the entrance of this weekend home, don't be fooled by its long, almost bleak reinforced concrete wall stretching from north to south – its western facade features a wooden deck and floor-to-ceiling glass openings, providing each and every room with its own panoramic view depicting amazing ocean sunsets.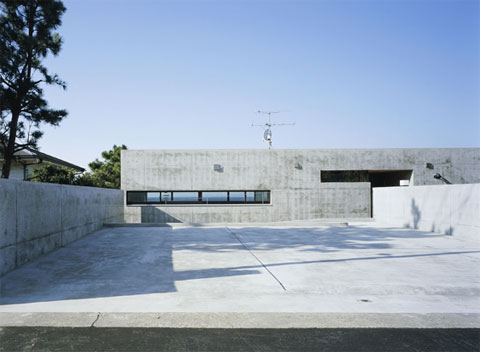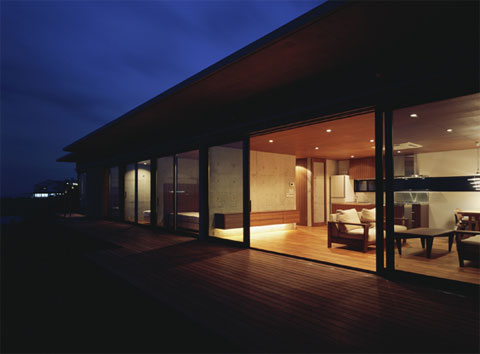 Inside, the interior is warm and inviting; beautiful wooden floors outstretch into a long outdoor deck, blurring the boundaries between indoor and outdoor living spaces; minimal furnishing and delicate light fixtures contribute to the overall contemporary ambiance of this seaside retreat.