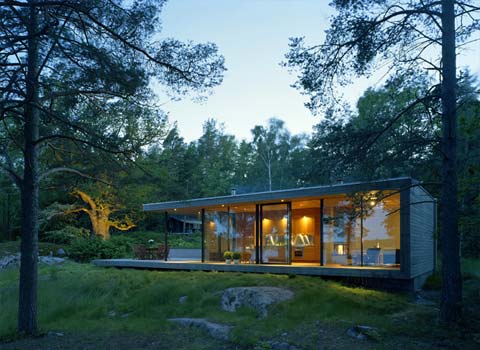 Nestled in a sculptural rocky landscape in the Swedish archipelago of Stockholm, among ancient oaks and pine trees, this modern island house merges beautifully with its surroundings without disrupting the scenic coastline.
This one-story coastline home belongs to a young family with children; it is a house for leisure, comfort and relaxation – a house to socialize in.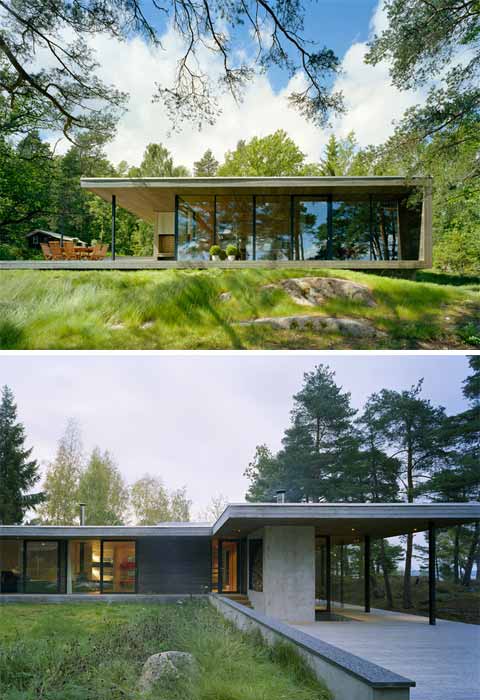 The structure sits slightly back, half hidden behind knotty pine trees, and elevated from the waterfront. facing the ocean is a large social area, consisting of a floor, roof and free standing core for utilities. A sliding glass wall separates its indoor space from the outdoor area; bedrooms, bathroom and storage are gathered in a more closed structure, behind the core, facing a secluded courtyard.