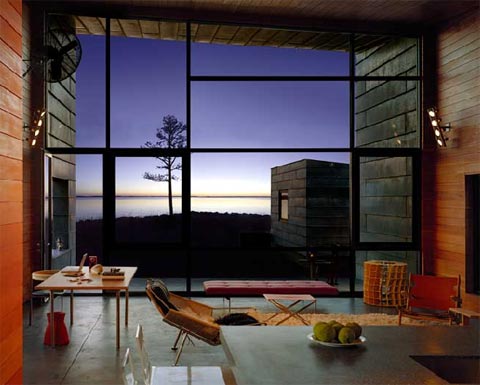 This large holiday home is comprised of several individual cabins, which are conceptually linked by their exterior metal cladding and sloped roofs. Following Hurricane Isabel, all new residences must be built three feet above the base flood elevation; inspired by the island local vernacular barns and fishing shacks, this unique coastal home was elevated by concrete plinths.
A screened porch connects the three main buildings, providing a breezy space to relax and unwind. Extending from the main lodge towards the river, a wooden deck creates a platform for sunbathing alongside an above-ground outdoor swimming pool.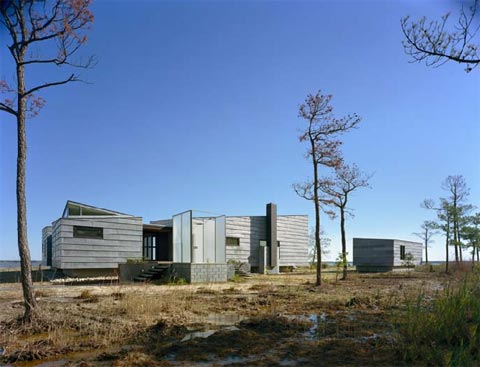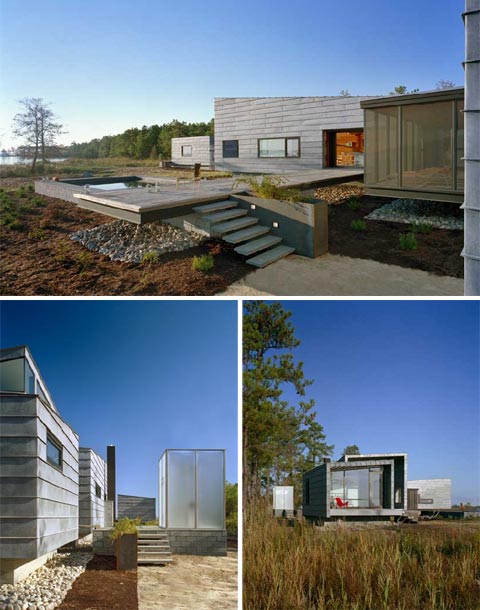 Depending on weather and number of invited guests, each of the cabins can be locked down and inhabited as needed.