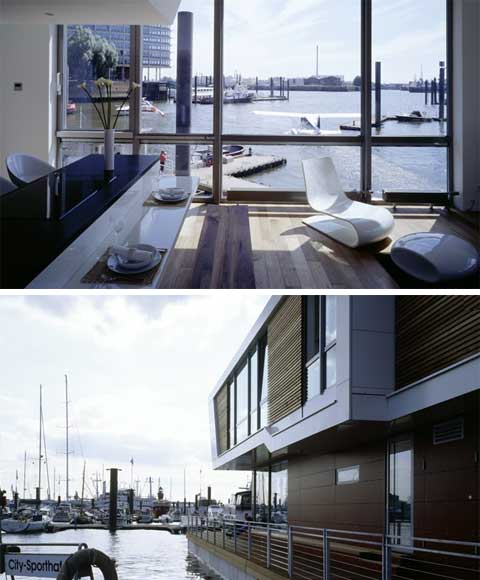 Check out this modern floating home in Hamburg's City Sport Hafen, spanning a total space of 225 sq meters on two floors with beautiful views of the marina. It's a B-type model, based on a prefabricated modular design, that allows for maximum flexibility and lifestyle adaptation.
This contemporary prefab home features a floating base of reinforced concrete pontoon system; the basic frame of the structure is a steel construction with planking on both sides; wall and ceiling constructions are vapour-permeable; the outer shell is made of glass-fibre reinforced plastic and aluminum sheeting with a seawater-resistant coating. The facade consists of large glass openings with integrated sun slats for glazing.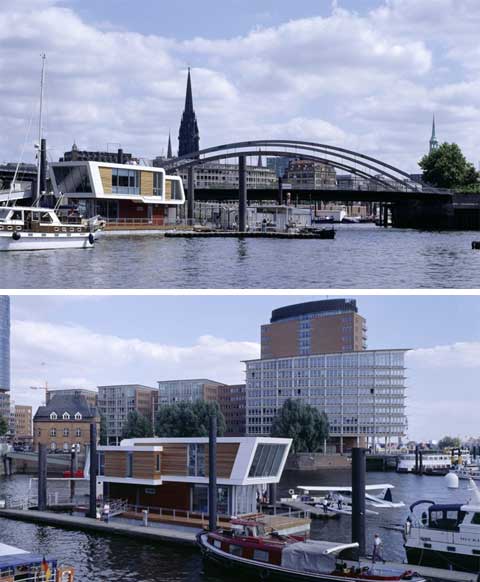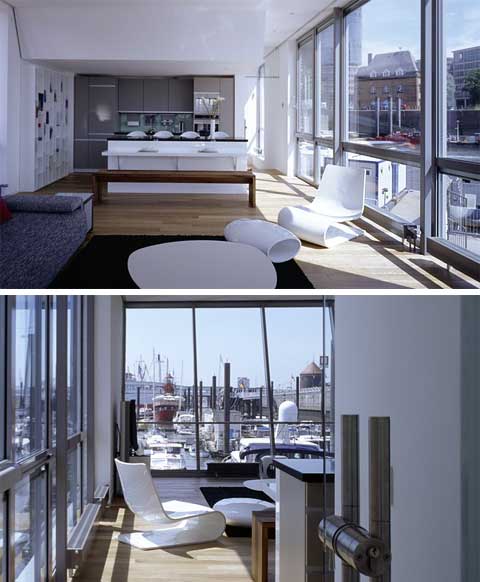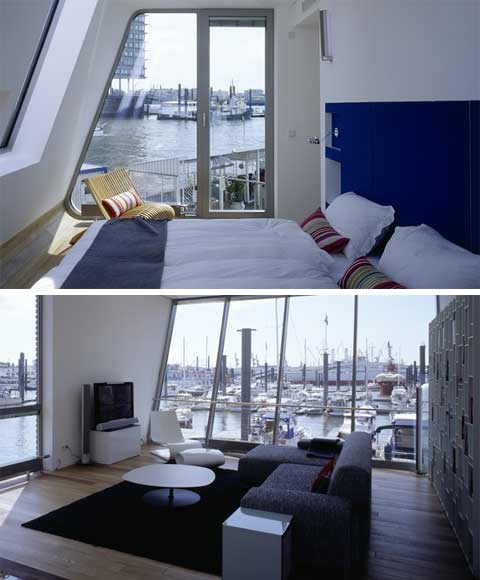 Below are two other models, featuring one floor and a total space of 115-160 sq. meters.