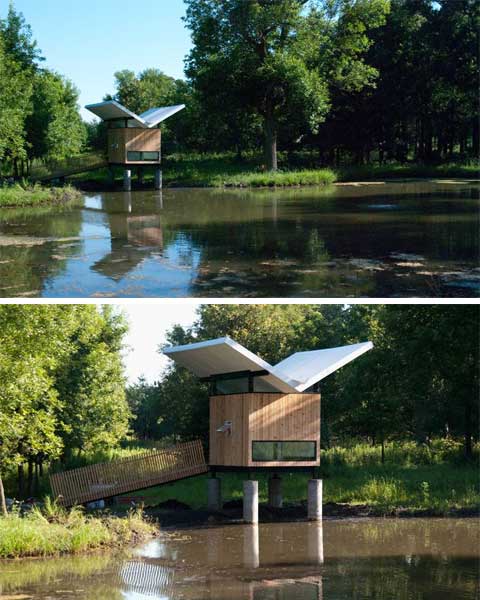 This beautiful structure is nestled in a forest by a pond in Champaign, Illinois. A small retreat constructed above the ground with a narrow bridge, leading its way to the entrance, and a v-shaped roof similar to the architect's first small meditation hut no.1. I love the unique shape of this building; for me, it depicts a dragonfly hovering over the water.
The water element merges with every aspect of the structure; water reflections project serenity and calm; the unique roof channels rainwater to a central spout over the pond; and a horizontal window frames a fragment of water, capturing stillness and contemplation.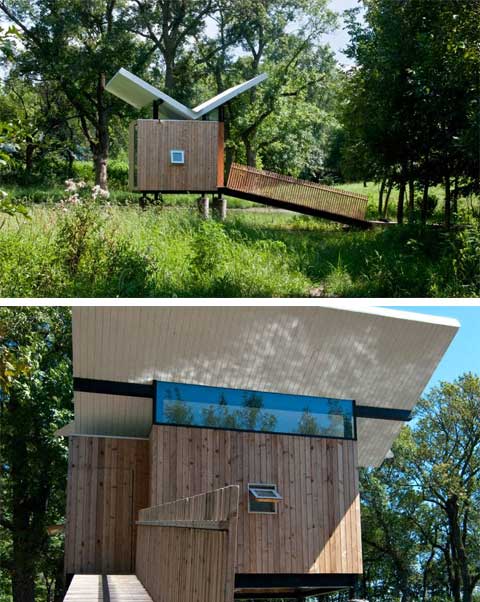 I love this building, both the unique exterior and the interior light-filled space with its glossy ebonized birch floor and tatami mats. Check out the wooden tea cabinet nook with the small operable window behind it, bringing in the calming sound of a water fountain.