Treehouse lovers, eco-friendly architects, and enthusiastic amateurs – if you're looking for more inspiration, check out "Exceptional Treehouses" by author and tree-house builder Alain Laurens. This 192 pages hardcover book covers 30 gorgeous treehouse projects filled with beautiful watercolors sketches and photographs.
Laurens' company, La Cabane Perchée, designs and builds tree houses around Europe and the US, demonstrating sustainable building and environmentalism.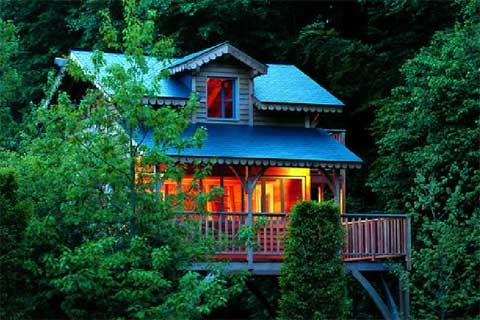 "The whole idea is to relive our childhood dreams of building tree-houses. …Living high in the trees to observe, to read or write, to listen to music, to feel well, to dream, sometimes to be alone and sometimes to love."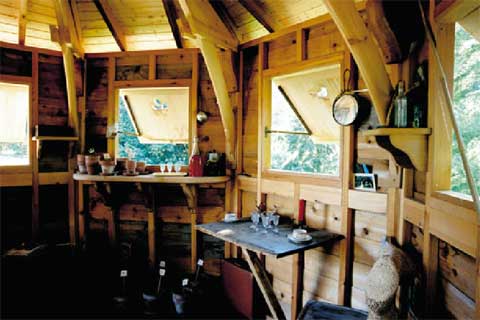 Striving for harmony between the tree house and the host tree, Laurens builds without driving nails into any part of the host tree. Or as they say: No trees were harmed in the making of these treehouses.
Feast your eyes on these beautiful tree cabins – each is unique, in the image of its owner, and of the tree it is nestled in.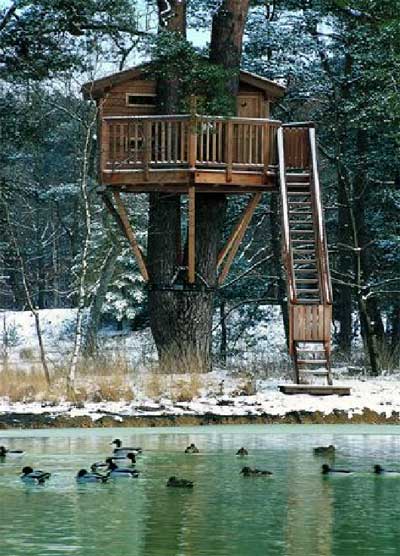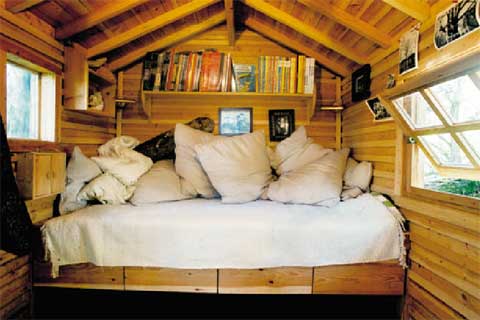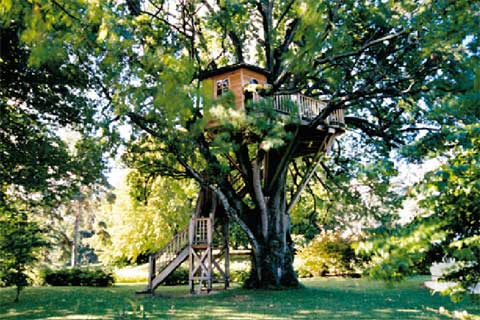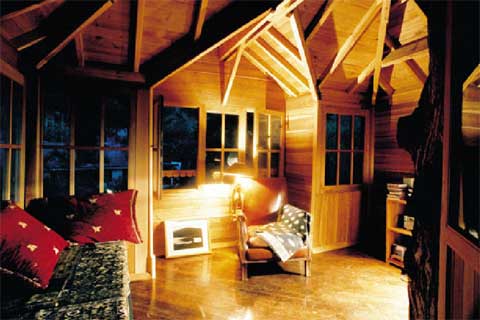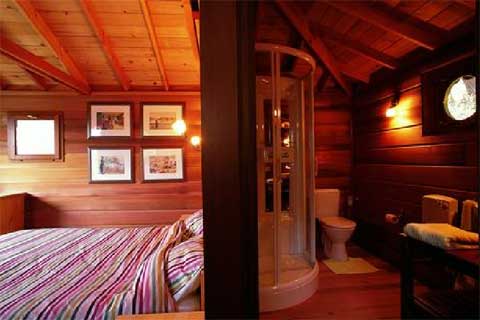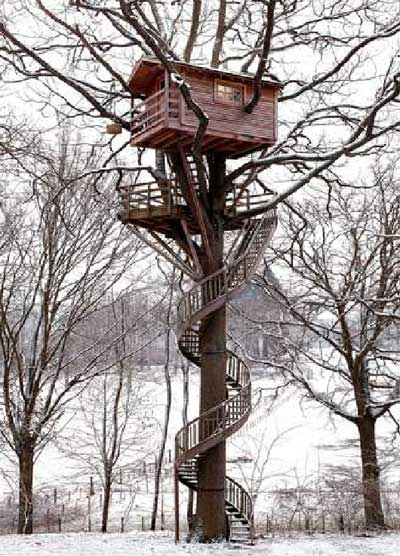 Buy This Item