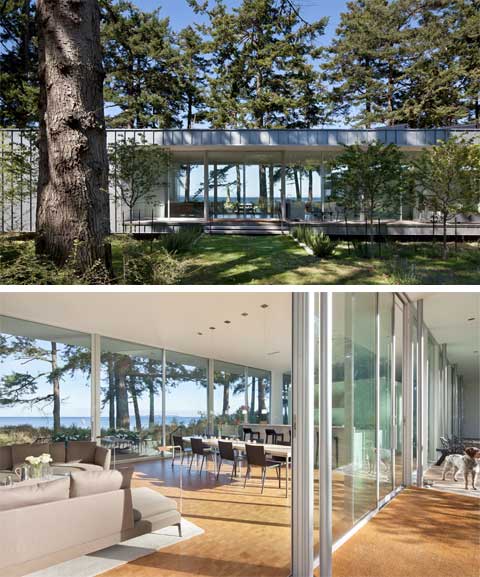 North Beach Residence is an award-winning project nestled among mature fir trees in Orcas Island, Washington. This beautiful, modern beach house is based on a long linear form with walls of glass opening out to the beach and an upland meadow.
The exterior walls of this coastal home is cladded with bold, metal elements; interiors are designed with a contemporary flare, where functional units are carefully arranged within the large open plan space.
Guest bedrooms are located on one side and a utility room is on the other; the main space consists of an open living, dining and kitchen area, an enclosed pantry and wardrobe space, a large bath and master bedroom.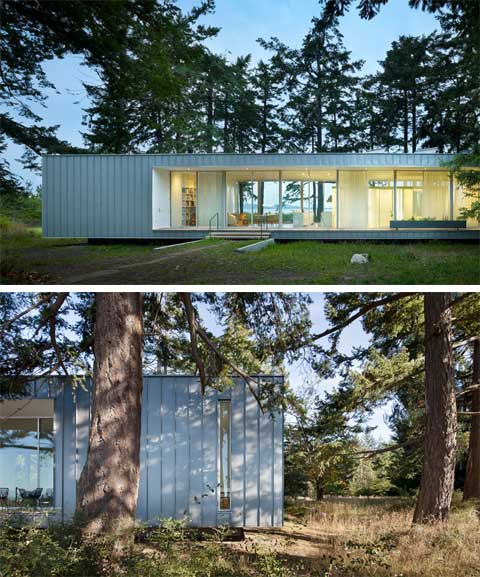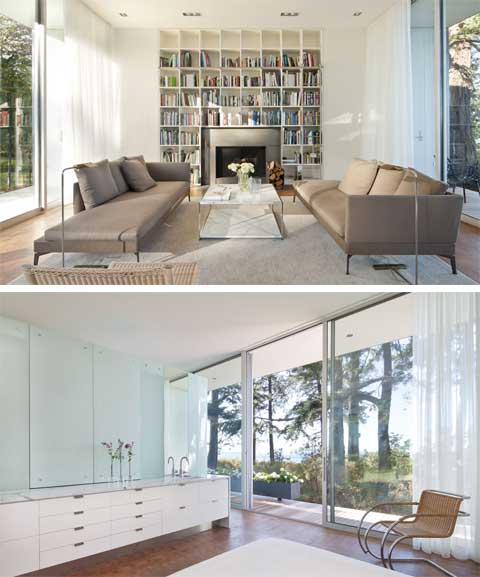 All living spaces open up to a covered deck terrace, while amazing views are visible from every room, including bedrooms and bathrooms. An outdoor deck entertaining area protrudes towards the beach.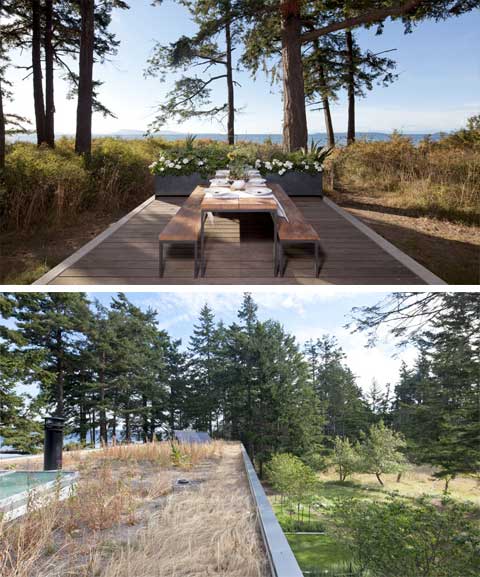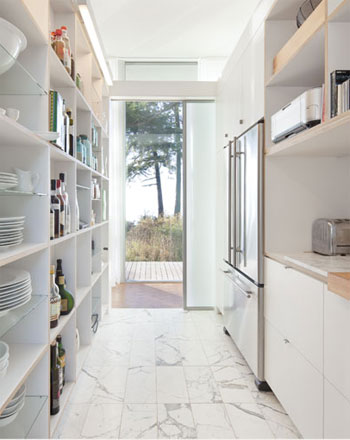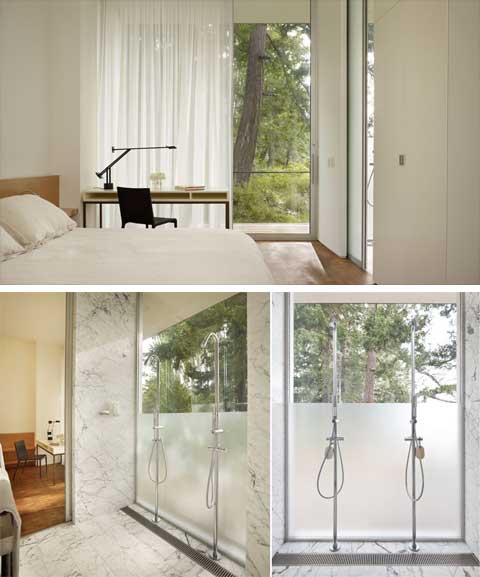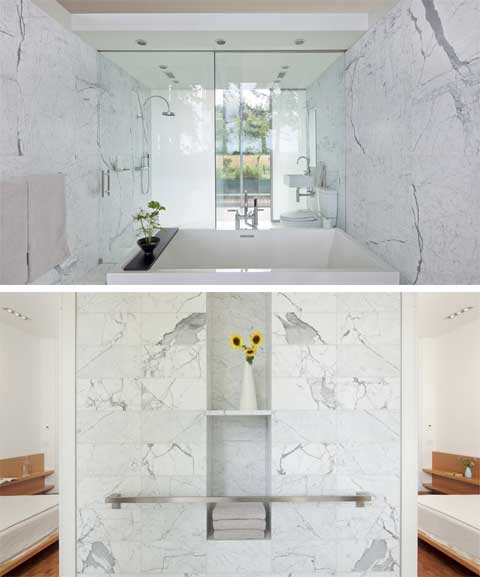 This house is low-impact and easy to maintain; the green roof filters rainwater, which is collected and stored for use in irrigation; potable hot water and hydronic heating are aided by solar collectors on the roof; and PV panels above the vegetable garden provide supplemental electricity.