This modern villa in Gothenburg was inspired by its dramatic West Swedish landscape. The challenge was manifested in the difficult site terrain, the oblique angle of the steep cliff to the view, and the development limitations of 3 meters high eaves and a roof pitch of between 14-30 degrees.
This unique coastal home features a robust structure combined with glazed sections that seem like holes cut out of solid copper armor plating.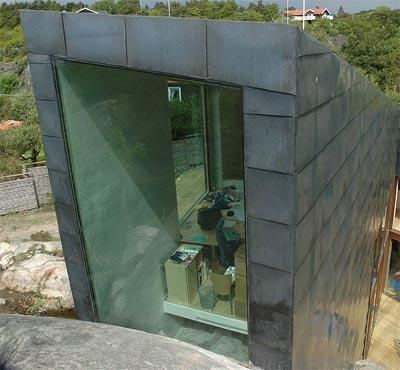 I love the way the architects combined the huge rocks within the house interior, forming a wall of the deep courtyard while allowing natural light to stream among the large stones into the ground floor. Working and social areas on the second floor provide the owners with gorgeous views.